So you've probably seen your friends hopping on this bandwagon or you've scrolled through Pinterest to see entire boards dedicated to this low-carb diet. It's actually becoming really popular much like the Atkins and South Beach diets in their hay days. Have you ever tried a keto recipe?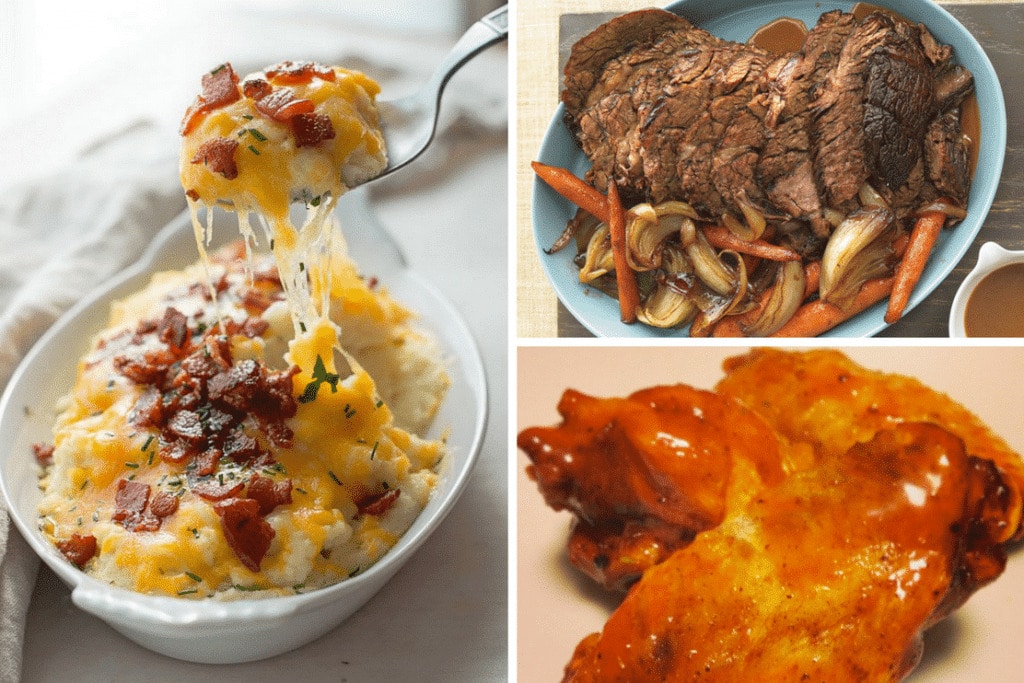 This post may contain affiliate links. Please read my disclosure for more info.
The ketogenic diet, believe it or not, has many health, weight loss, and overall wellness benefits. Whether you're looking for multiple serving meal prep recipes or just quick 30 minute low-carb dinner ideas, consider trying out a few of these ketogenic diet recipes the next time you're looking for inspiration.
In no time you'll be shedding pounds and looking great! Also, these are super tasty. So good…you'll forget you're on a diet.
Grab a free printable: Keto Food Lists
Don't forget to comment below with your favorite recipes!
The Lone-Star Beef Chili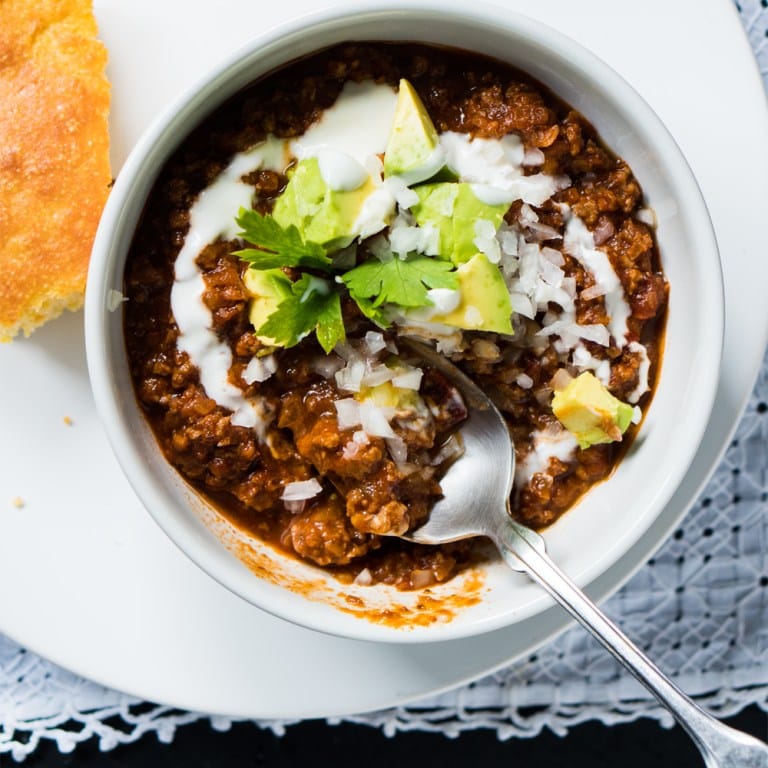 Found from Gnom-Gnom
The ketogenic diet is all about substitutions for a low-carb version. Since most versions of chili have beans and lots of tomatoes, you have to find one that is thick enough without those extra ingredients to keep it low-carb. I found this caveman-like recipe to have the perfect spice, taste, and thickness that is demanded of a great chili recipe.
Soft Taco Casserole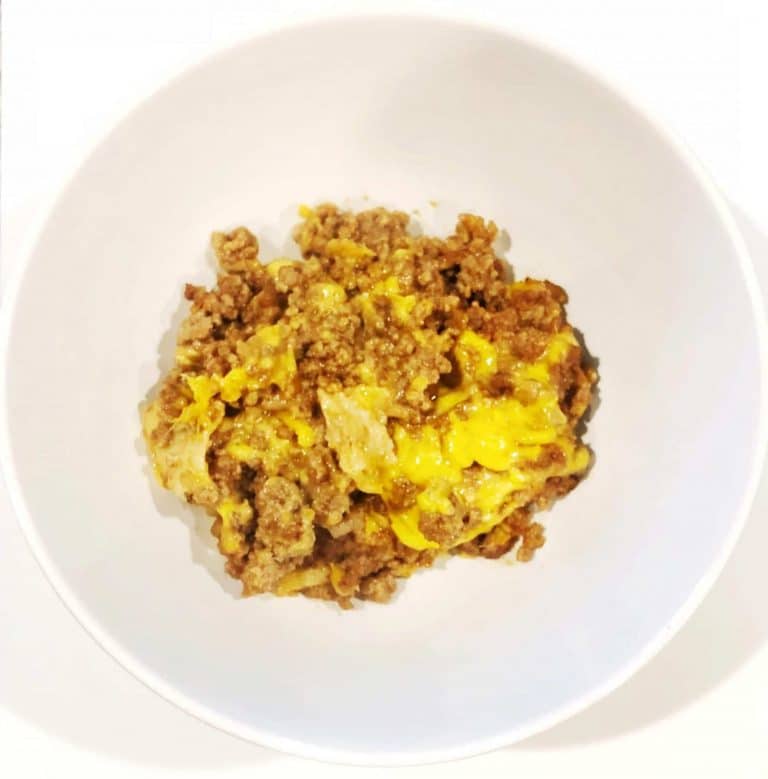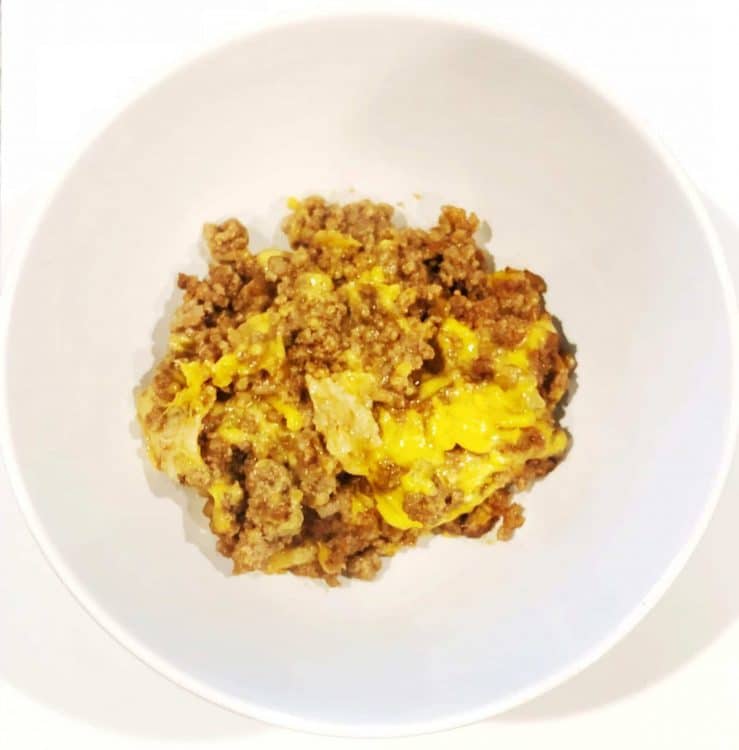 This is a taco casserole recipe I keto-fied when I had a craving for tacos one evening and now it's a staple in our household! You can easily make 16 servings of this casserole and barely make a dint in your grocery bill. Don't forget to add shredded lettuce, sour cream, and hot sauce!
Slow-Cooker Pot Roast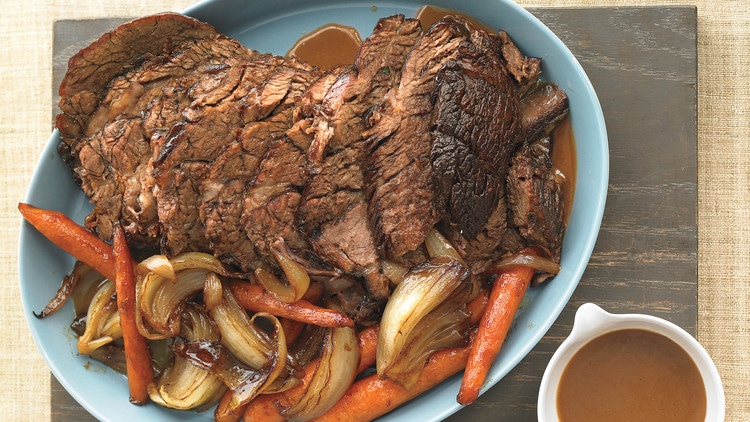 Found from Martha Stewart
A good slow cooker can be your best friend in the kitchen during meal prep. Martha Stewart's roast recipe is actually very low-carb and super tasty. It will bring back childhood memories of good home cookin' at Nana's house. Plus your house will smell amazing when you get home after a long day!
Korean Bulgogi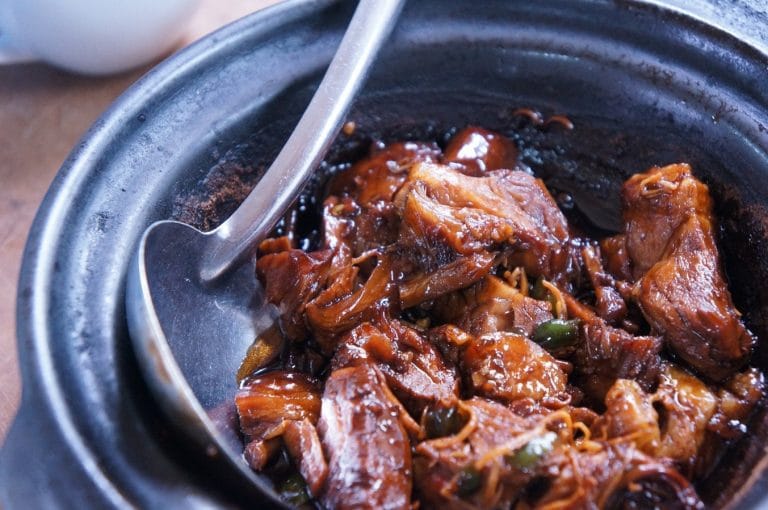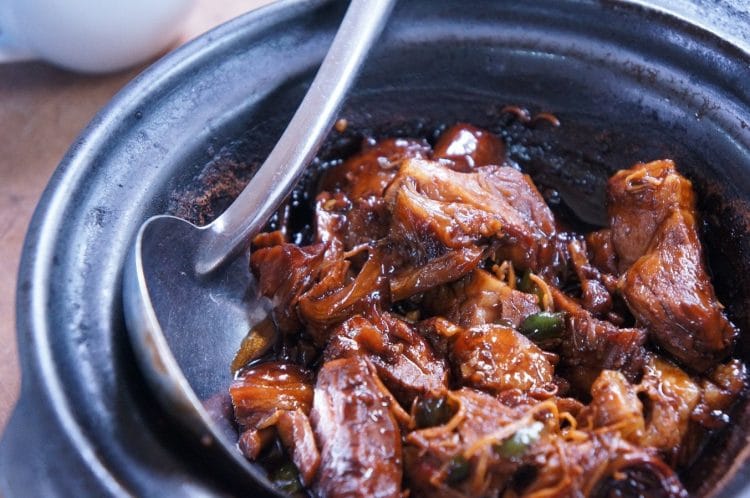 Found from Linda's Low Carb
My husband spent time in Korea in his military days so I just had to find a Korean dish we could enjoy on Keto. Asian food is somewhat tricky with the sticky sweet sauces that accompany most dishes so I went to my most reliable source: Linda's Low Carb! She has an amazing array of keto friendly versions of your favorite dishes.
Toot's Cheeseburger Casserole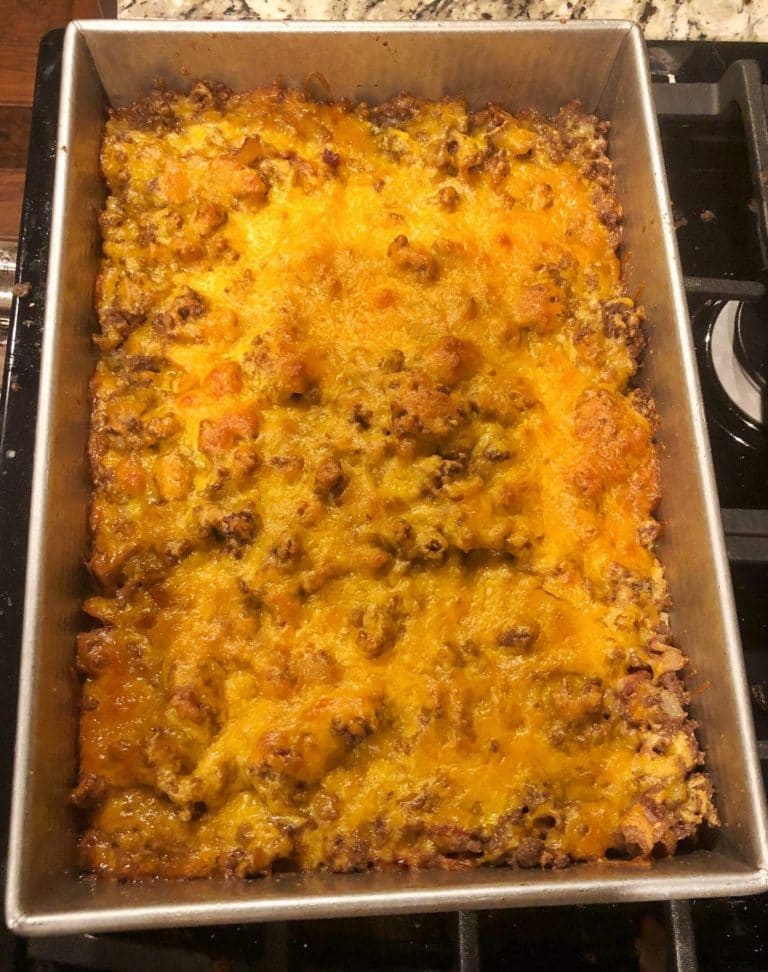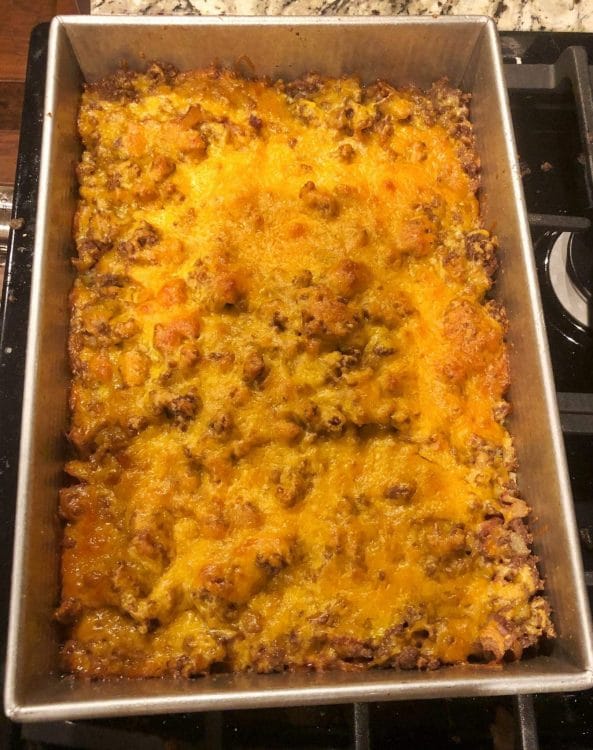 Found from Linda's Low Carb
Another one of Linda's concoctions and quickly becoming a popular dish in my household! With all the bacon, cheese, and ground beef, my kid didn't even notice there was cauliflower in this meal. Score! You can satisfy your cheeseburger cravings AND sneak in a few veggies with this hearty dish.
Fat Head Pizza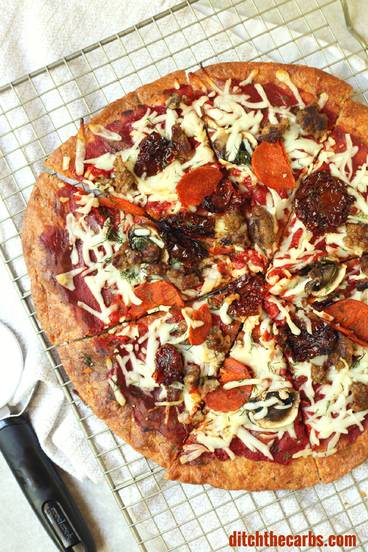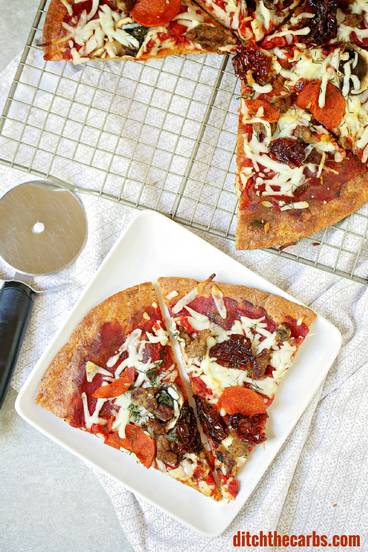 Found from Ditch the Carbs
Giving up carbs doesn't mean you have to give up on pizza! Fat Head pizza dough is a definite staple on the ketogenic diet. Not only is it great for pizza dough, but you can also make crackers, biscuits, and bagels with this stuff. Plus, the dough only takes about 2 minutes to make. That's less time than regular homemade pizza dough!
Pizza Casserole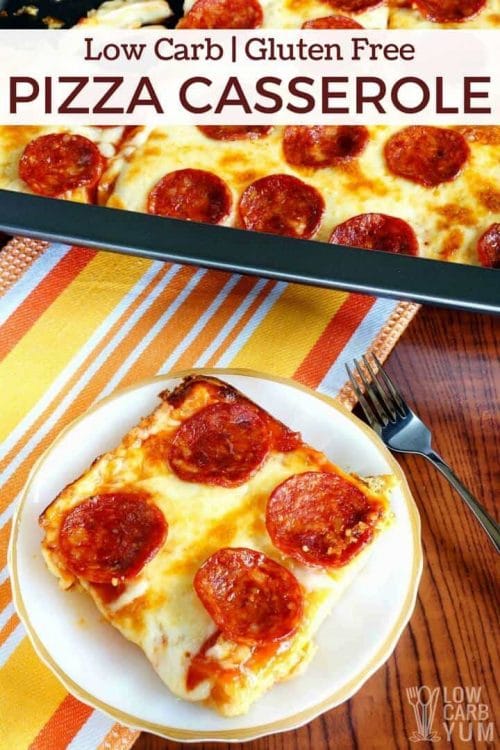 Found from Low Carb Yum
If you want a cheaper alternative to pizza on the ketogenic diet, try this pizza casserole with an egg and cheese crust. Super easy to make and your kids will not be able to guess what's in the crust!
Loaded Cauliflower
Found from Low Carb Maven
This is a great alternative to potatoes and pasta on those comfort food craving days. It's also a great compliment to any dish around the holidays. Don't tell anyone your secret ingredient! They won't be able to tell the difference with this recipe.
The Best Keto Buffalo Wings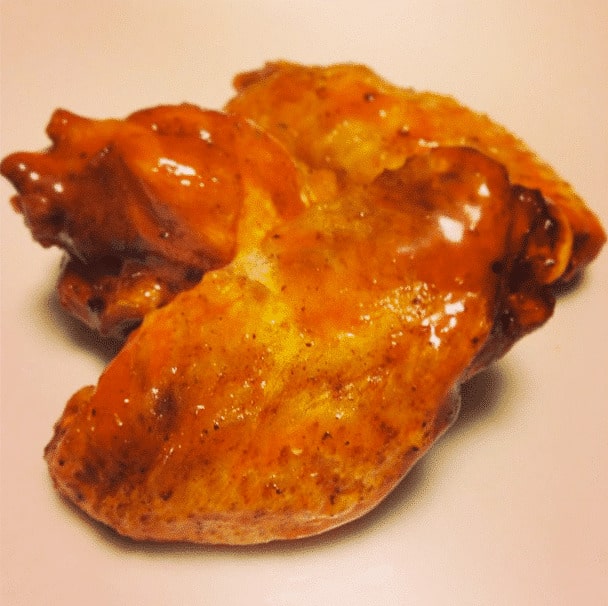 Found from Wicked Stuffed
Forget the breading and the mess! You won't need any of that with this recipe. Super simple to throw in the oven, microwave the sauce ingredients, toss and enjoy! This is my Friday night specialty.
Which one looks the most yummy? Report back here and leave a comment below with your results once you've tried it!
Need keto ingredients? Check out these must-have keto pantry staples!
You might also like these recipes too:
Have you ever tried Keto Chow? It's the easiest meal around! Get 10% off your first purchase.