Are you following a keto diet and struggling to find the right ingredients to stock up on? Look no further than this ultimate lazy keto pantry staples guide! In this post, we'll provide you with a list of the best keto ingredients and baking staples. With everything you need to create delicious low-carb recipes and stay on track with your health goals, this curated list of must-have keto items will make your keto journey a breeze.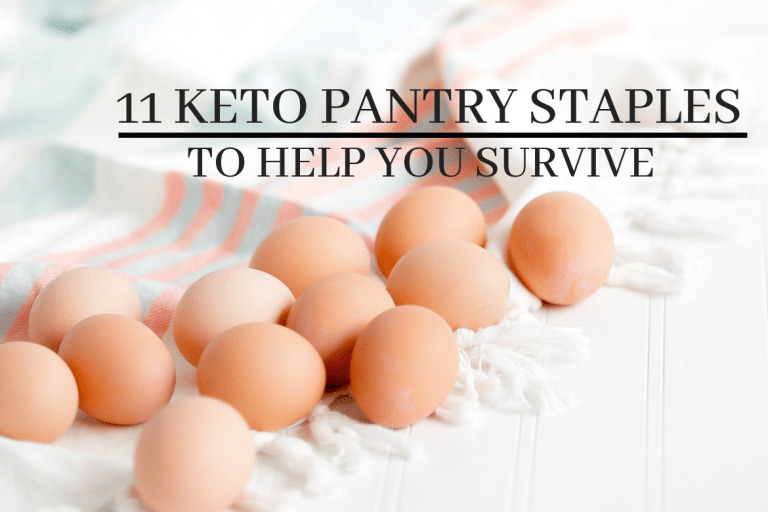 Whether you're just starting out on a keto diet or you're not quite convinced yet, starting this will help you lose weight no matter what your goals are. It's not only good for weight loss, but there are multiple benefits to the keto diet such as increased natural energy, lower blood pressure, and improved blood sugar levels. With the keto diet, you definitely need a few keto pantry staples to get you started.
If you're still in the fence, here is an amazing scientific publication for a more intense read. The great thing about keto is that whether you are looking to lose 500 lbs or 5 lbs, the health benefits are a good enough reason to stick with this lifestyle choice.
If you are wondering how to start or what a keto diet is, definitely check out my How to Start a Keto Lifestyle: No Fluff Guide.
Grab a free printable: Keto Food Lists
Healthy Fats
An important aspect of a keto pantry is to stock up on healthy fats. Good sources of healthy fats include olive oil, coconut oil, avocado oil, grass-fed butter, and ghee. These oils can be used for cooking, baking, and as a condiment for adding flavor to your meals. Nuts and seeds, such as almonds, macadamia nuts, and chia seeds, are also great sources of healthy fats and can be eaten as a snack or added to meals for extra crunch.
Protein Sources
When it comes to protein, focus on choosing high-quality, grass-fed, and organic sources. This includes beef, poultry, pork, eggs, and wild-caught fish such as salmon or cod. Canned tuna and sardines are also great options for quick and easy meals. Make sure to also have some plant-based protein sources on hand, such as tofu, tempeh, and legumes like black beans and lentils.
Vegetables
Low-carb vegetables should also be a staple in your keto pantry. These include leafy greens like spinach and kale, cruciferous vegetables like cauliflower and broccoli, and colorful options like bell peppers and zucchini. These can be used in a variety of dishes, from stir-fries to salads, and are a great way to add bulk and nutrients to your meals.
Fruit
Fruit can be a bit trickier on a ketogenic diet, as many fruits are high in natural sugars. However, there are some low-carb fruit options that can be included in moderation. These include berries such as strawberries, raspberries, and blackberries, as well as avocado and coconut. These fruits are lower in carbs and higher in fiber, making them a good option for those following a ketogenic diet.
It's important to be mindful of portion sizes when it comes to fruit, as even low-carb options can quickly add up in terms of carbs. A good rule of thumb is to stick to 1-2 servings of fruit per day and to pair them with healthy fats and protein to help balance out the meal.
Sweeteners
In terms of sweeteners, it's best to avoid sugar and artificial sweeteners and instead opt for natural, low-carb sweeteners such as stevia, erythritol, and monk fruit extract. These can be used in baking and cooking to add sweetness without affecting your blood sugar levels.
Keto Desserts
If you have a sweet tooth and are looking for something sweet to snack on, consider making your own keto-friendly treats, such as fat bombs or no-bake cheesecake. These treats can help satisfy your sweet cravings without compromising your dietary goals.
Keto Snacks
Finally, don't forget to have some keto-friendly snacks on hand for when those cravings hit. This could include cheese, nuts, seeds, and low-carb crackers or chips. You can also make your own snacks, such as baked Parmesan crisps or homemade trail mix.
Keto Pantry Staples List
Down below is a list of the most essential keto pantry staple items compiled to get you started on the keto diet and keep you going on your journey. These are ingredients that every keto-er should have in their pantry besides the obvious meat, cheese, eggs, green veggies, and berries.
These ingredients will also be essential to surviving parties and holidays. Leave a comment below if you have any to add to this list!
1. Almond Flour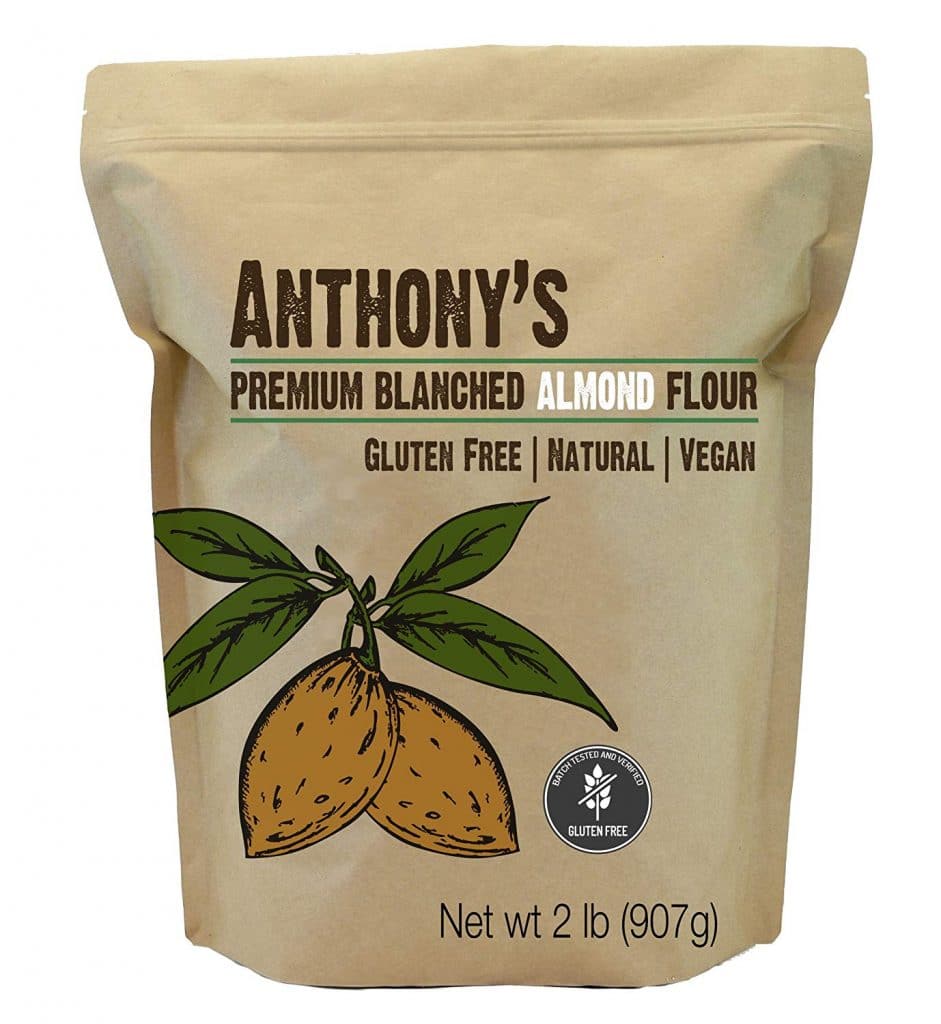 On the ketogenic diet, you CAN still have bread and cake. You just need an alternative source of flour and sugar. This low-carb alternative to regular flour will become your bestie when making keto recipes such as Fat Head Pizza Dough, cookies, crackers, cakes, cinnamon buns, pancakes, bagels, and The Best Keto Bread.
Use any brand you like, just know that each one will yield different results. One of my favorite brands is Anthony's. This brand give the best taste and texture in my recipes. Also, make sure you measure almond flour properly. Check out this great article from All Day I Dream About Food for more information on baking with almond flour.
2. Coconut Flour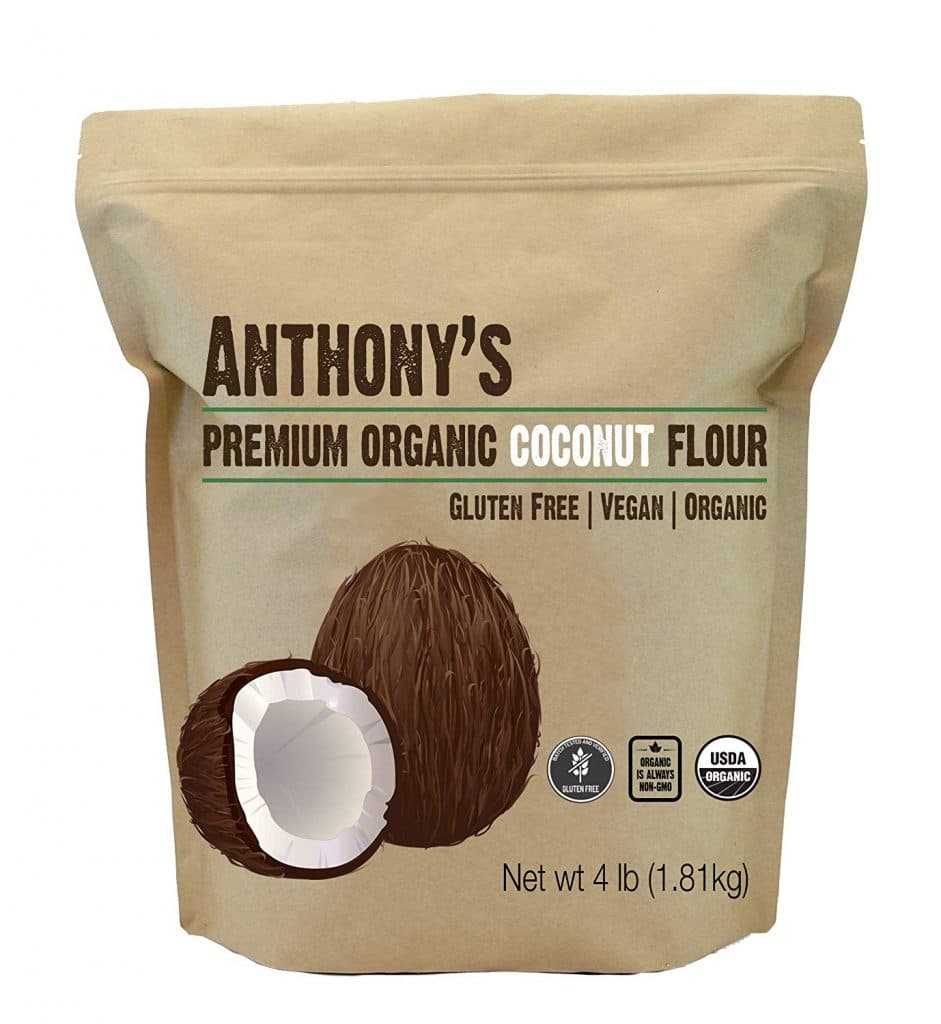 If almonds aren't your bag or perhaps you're allergic, coconut flour is an excellent alternative. It's slightly cheaper than almond flour and the recipes that substitute coconut flour generally call for less of it. It can also be used as a thickener agent. Plus, the smell of coconut flour will remind you of being at the beach. It's a win/win/win!
Anthony's brand also makes a coconut flour that compares in quality to their almond flour. You can also bake with both coconut flour and almond flour. I love using flour blends for certain recipes like muffins for the best texture!
3. Flaxseed Meal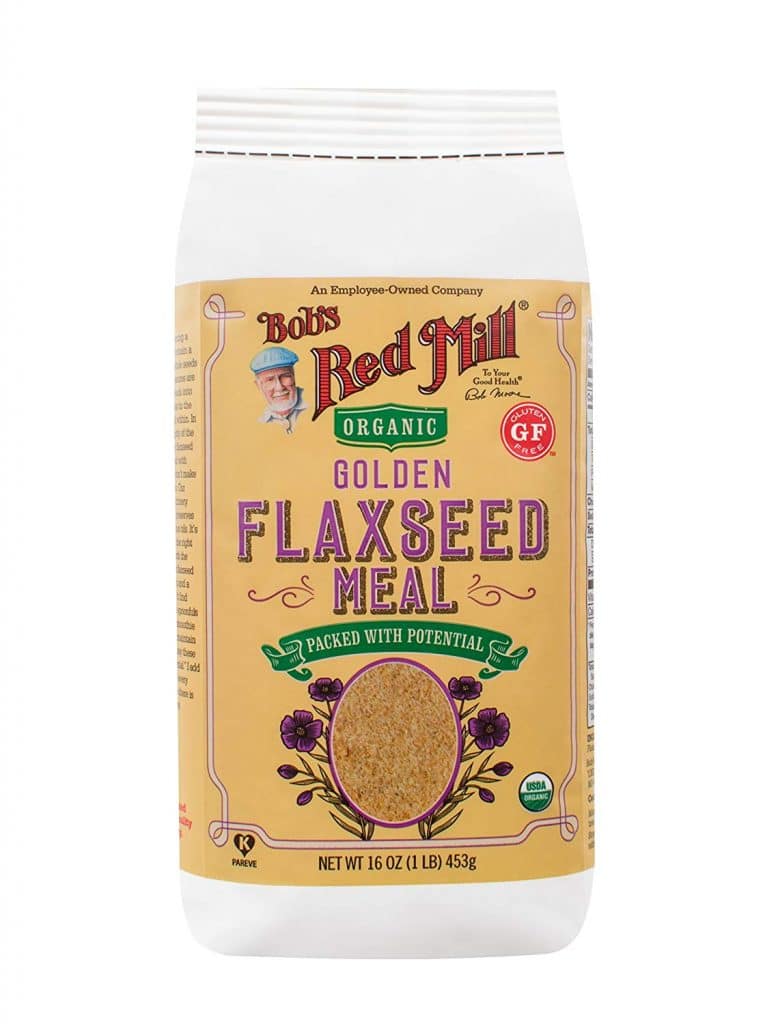 This is another flour alternative that be used in combination with Coconut Flour or Almond Flour or simply on its own. Flaxseed Meal is even cheaper than the other two alternatives. With a hearty and earthly flavor, it's also a great fiber supplement to your breads and muffins. You will love this Keto Noatmeal recipe if you truly miss your gut-sticking morning staple. Bob's Red Mill does very well with Flaxseed meal. There are two different kinds: golden and brown. Most Keto recipes will suggest using the golden flaxseed for a less intrusive flavor.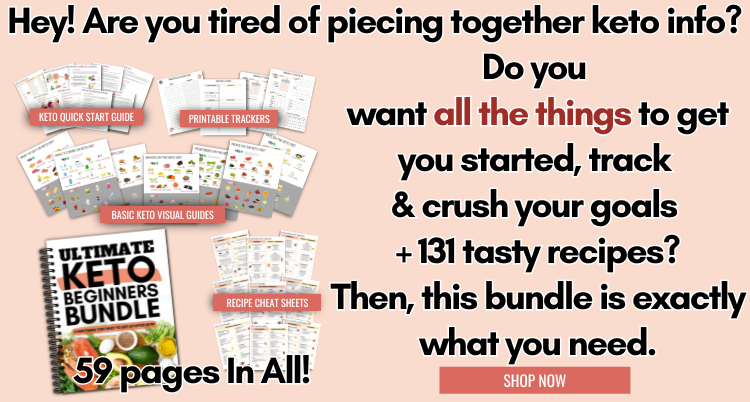 4. Psyllium husk powder
This is basically Metamucil and if you have been on keto for longer than 2 weeks, you know that added fiber is our best friend due to the digestive benefits. If it's not coming out, the weight is not coming off!
Psyllium Husk Powder can also be a flour alternative for keto muffins, donuts, and tortillas. If you are looking for a whole grain texture and flavor in your recipe or you just need some extra fiber, add in a couple tablespoons of VIVA Psyllium Husk Powder.
5. Sugar Alcohols & Artificial Sweeteners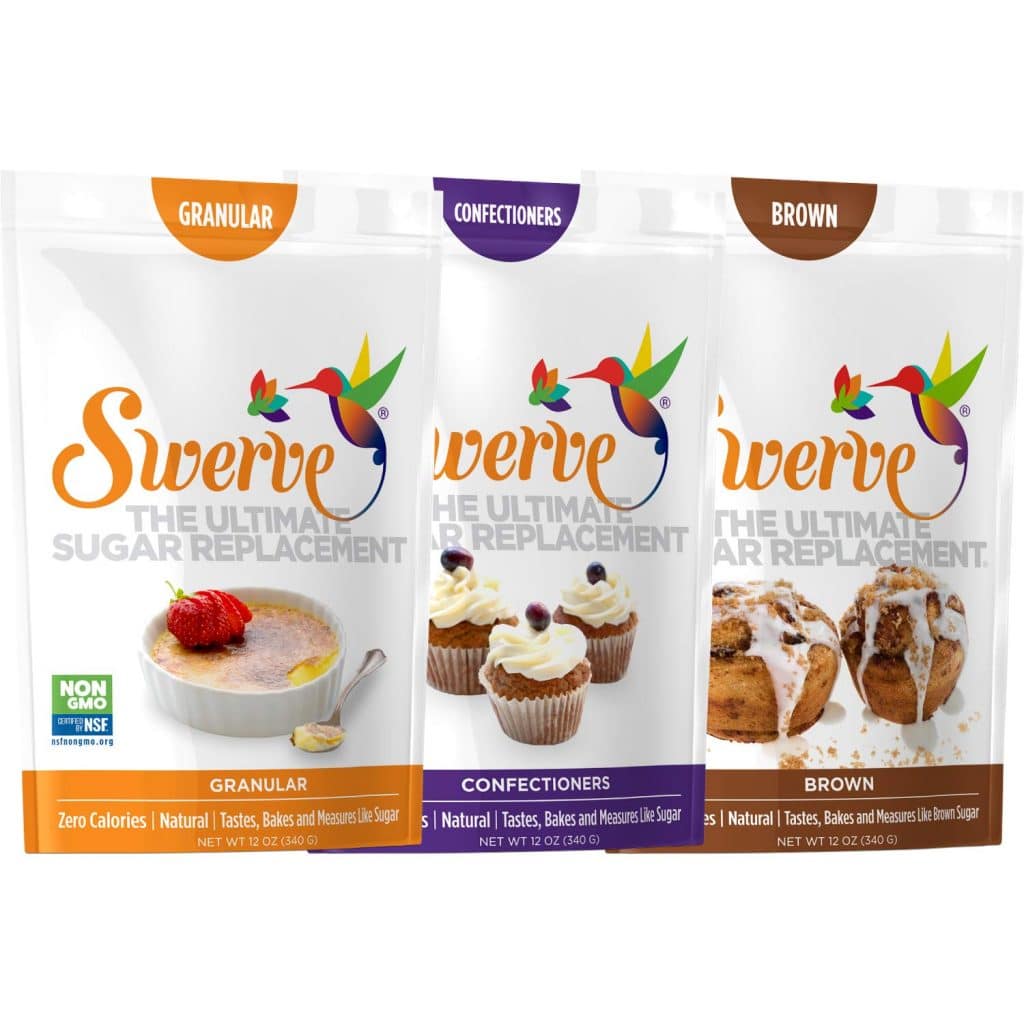 This is a controversial subject because everyone is different. Some people can't handle the artificial sweeteners or sugar alcohols because they start getting cravings for sugar. Others have reported a weight loss stall. I recommend only using products or recipes that contain these ingredients in moderation. If you start to experience adverse effects, then you might have to skip these.
The staple for all my cookies and pies is a Monk fruit and erythritol blend from Lakanto. This blend has the least effect on your digestive system in moderate amounts and it's less bitter for baking than stevia or sucralose. You can also grab the Swerve brand which has a brown sugar replacement, white sugar replacement, and powdered sugar replacement.
Try this amazing Keto Death by Chocolate recipe with Swerve confectioners sugar and you'll be the hit at your next gathering.
Other keto-approved sweeteners include Allulose, Monk Fruit, Yacon Syrup, Xylitol, Stevia, Liquid Monk Fruit, Sugar Free Monk Fruit coffee syrups, and Sugar Free Monk Fruit Maple Syrup.
6. Coconut Oil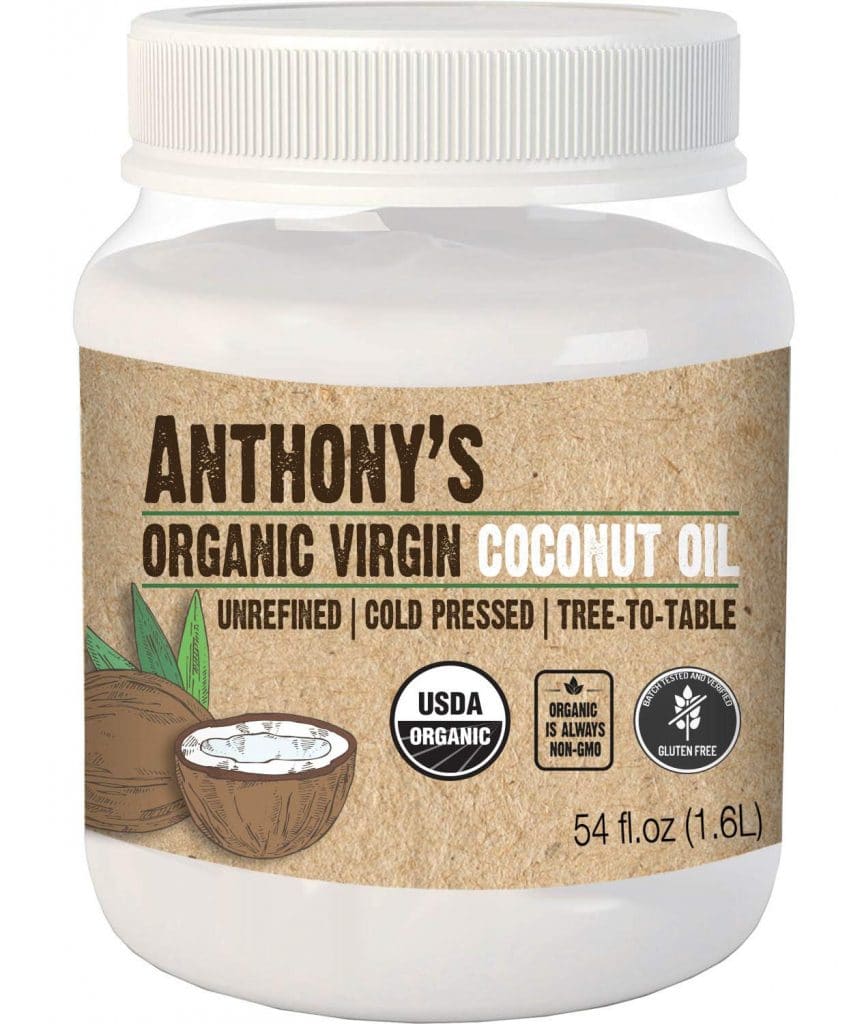 This staple has multiple health benefits and can be used in many different forms. It helps your body fight infections, helps you get into ketosis faster, boosts thyroid health, and improves cholesterol levels and lowers the risk of heart disease. Plus, just like the coconut flour, you'll be dreaming of the beach every time you open the jar.
Coconut oil is a staple ingredient in most fat bomb recipes like this Dairy-Free Chocolate Peanut Butter fat bomb, Keto cheesecake, and homemade Bulletproof coffee. Due to the fat content, these recipes will keep you filled for hours. Grab a giant tub of Anthony's brand to keep you going for months.
7. Chocolate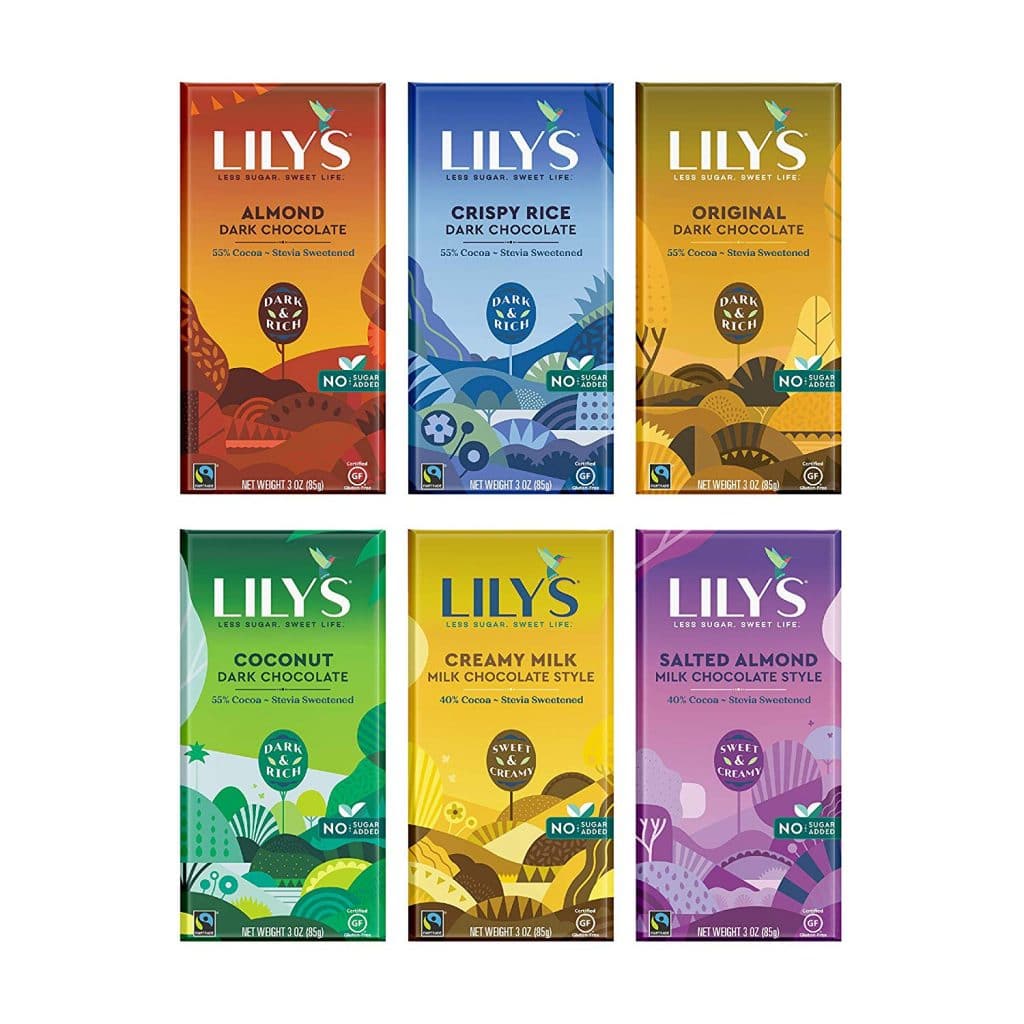 Yes, you read that correctly! Usually, one of the biggest weakness points for most people going on a diet is giving up chocolate. On the ketogenic diet, you don't have to sacrifice your love of chocolate.
Acceptable versions of chocolate on the keto diet include unsweetened cocoa powder, cacao nibs, and dark chocolate. I love Lily's dark chocolate for snacking and baking!
Check out Lakanto's Chocolate Chips for your next keto cookie. Cocoa nibs can be used like a chocolate chip and it also has a hint taste of coffee. Unsweetened cocoa powder can be used in keto mug cakes, milkshakes, and fudge.
If you're just getting started, you'll also need some great keto meal prep ideas. Check out my guides below:
8. Peanut Butter
Stock your pantry with a good unsweetened peanut butter and peanut powder. If you don't like peanuts, almond butter is a great alternative. It's usually easier to find an almond butter that is void of extra sugar. You might even try your hand at making your own.
Some keto recipes may call for a peanut powder due to its consistency. This Lakanto Peanut Powder has only 2 net carbs per serving. Just like the coconut oil, nut butters will keep you full for hours with only 2 tablespoons of the stuff. Be careful not to overindulge!
9. Heavy Whipping Cream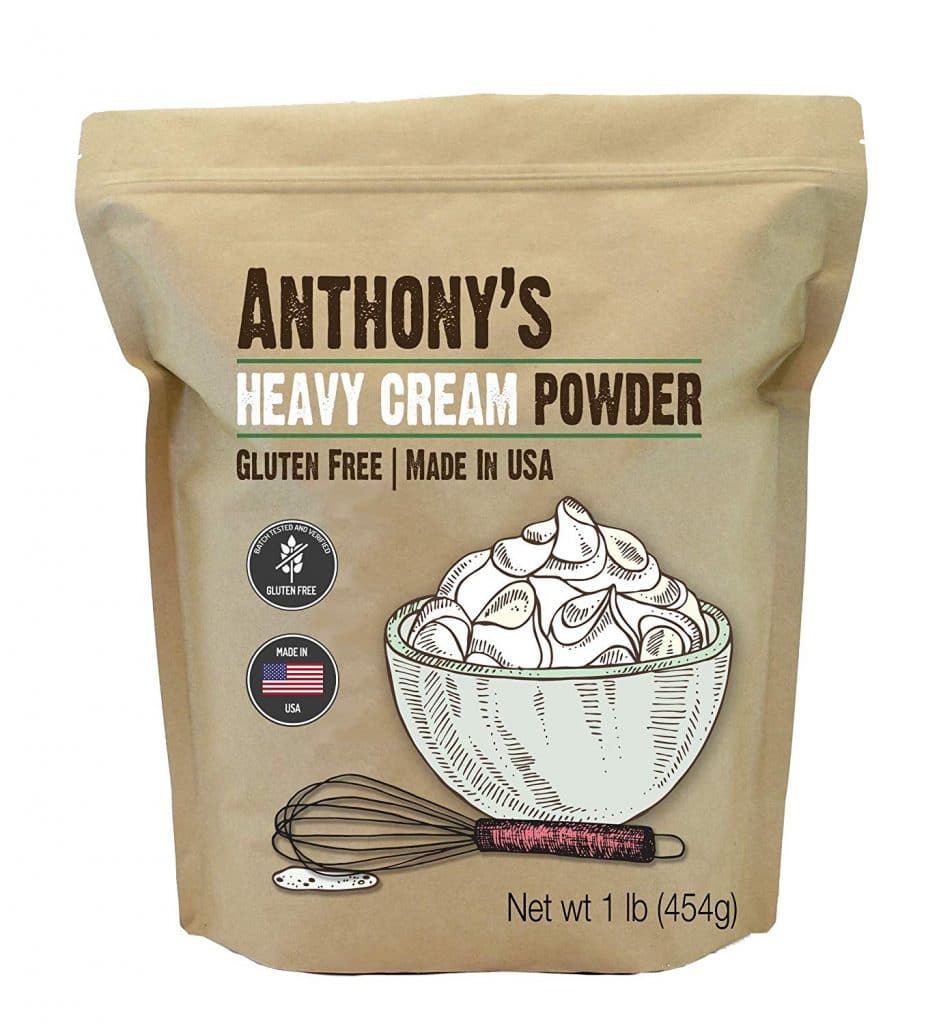 Ever been shamed for reaching into the fridge and squirting whipped cream directly into your mouth? Well, there's no more shame on the keto diet. Feel free to grab a dollop every time you get that crazy craving. Heavy Whipping Cream, Whipped Cream, and Cream Cheese are all heavily used in many Keto recipes like this mashed cauliflower recipe.
10. Xanthan Gum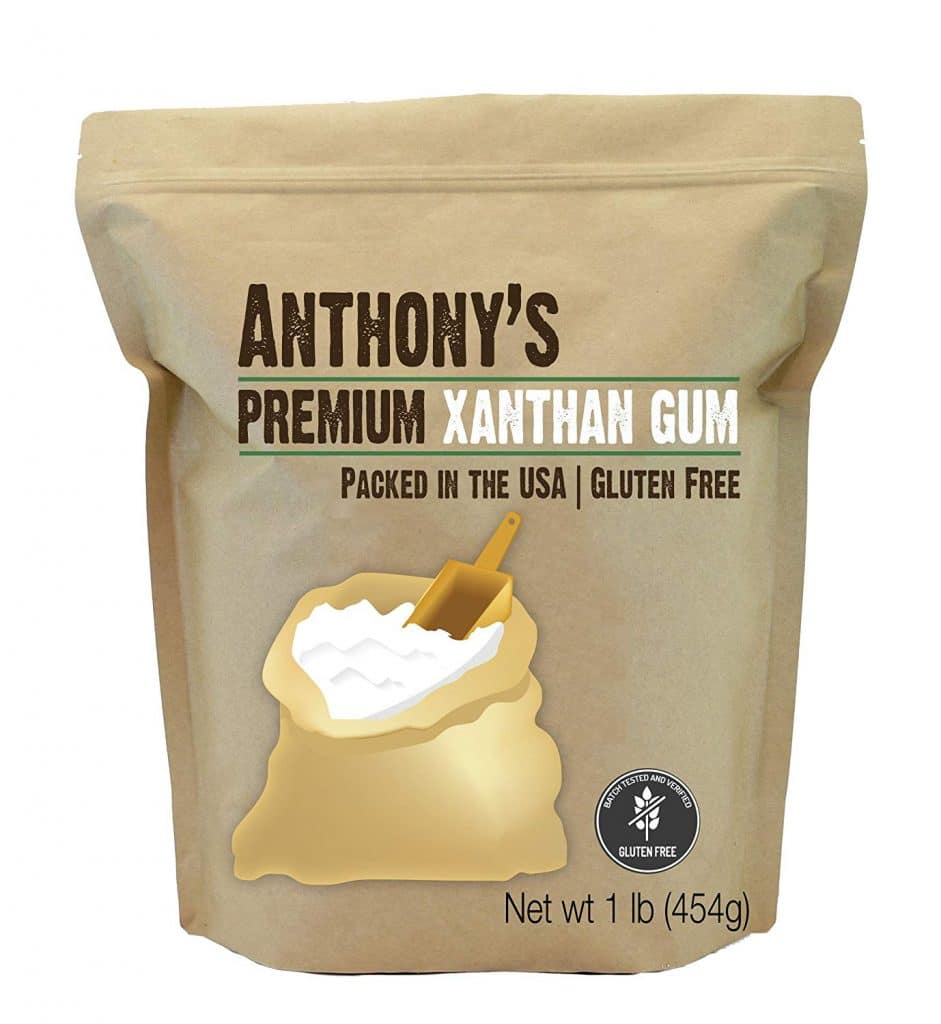 This is another well-known staple in the keto world used primarily as a thickening agent. It's a little on the expensive side but the recipes that use this ingredient will only call for about ¼ teaspoon. It will be worth the extra money for your keto stews and this delicious mocha ice cream.
11. Pork Rinds
Another keto bestie with multiple uses is pork rinds. You may know it as an amazing chip alternative on the keto diet. Since we are talking ingredients, the unflavored pork rinds can be crushed and used as breading to make chicken tenders, chicken parmesan, and "fried" chicken.
Not seeing an ingredient you were looking for? Check out my recommended keto products.
Once you've stocked your pantry, head over to my no-fluff recipes for some quick and easy ideas!
Are you a fan of no-fluff recipes? Check out all of my favorite "throw together" meals and snacks :
PIN FOR LATER!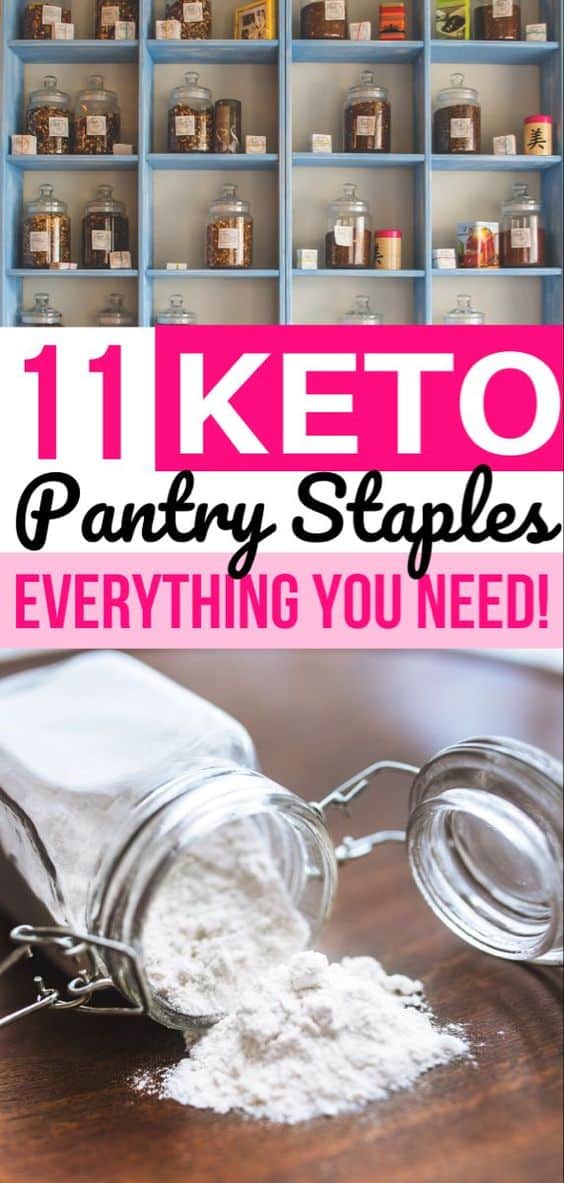 Have you ever tried Keto Chow? It's the easiest meal around + you can bake with it! Sweet and savory flavors to stock your pantry. Get 10% off your first purchase with code OLIVIAWYLES.