Last Updated on November 18, 2021 by Olivia Wyles
As great as making all the Keto snack recipes sounds, you don't always have the time to make them! If you don't have a grab-n-go Keto snack or something already meal prepped, you're going to be tempted to grab something from the chips and cracker aisle.
There are so many temptations and staying healthy seems like an impossible feat, I get it. Thankfully, there are plenty of Keto diet hacks out there to keep you on the right track. It's super easy to stick with a Keto diet while cutting fat and achieving your fitness goals in the gym.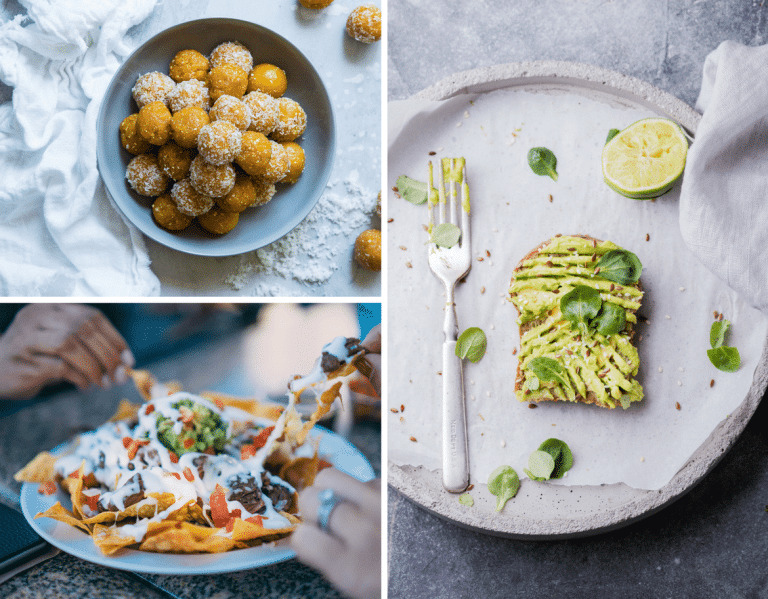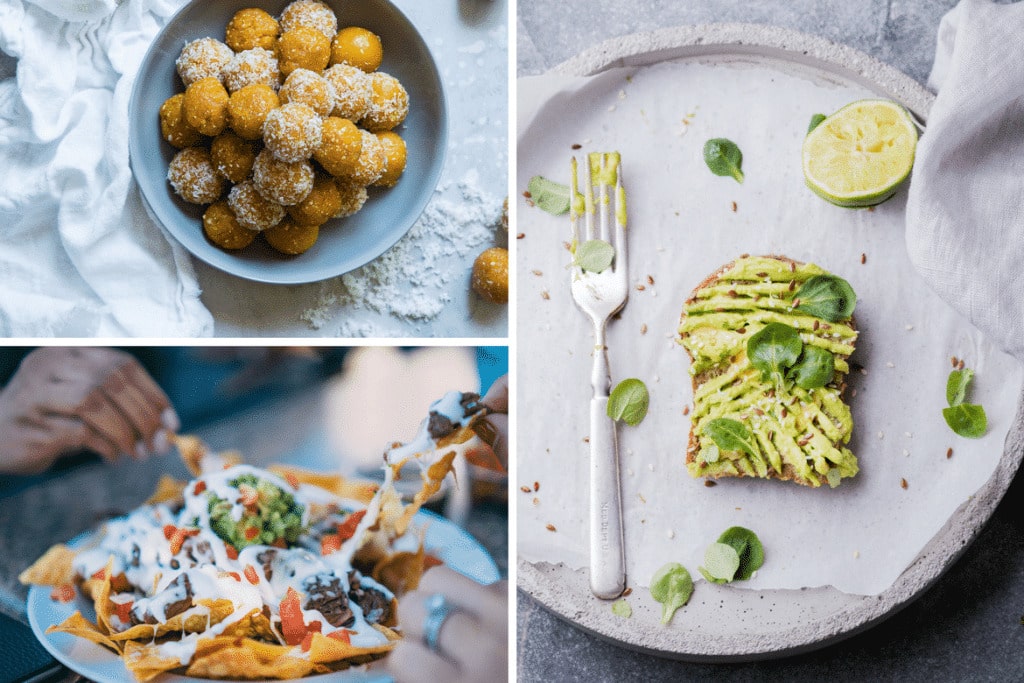 This post may contain affiliate links. Please read my disclosure for more info.
Grab a free printable: Keto Food Lists
Because lots of you were extremely interested in my Keto pantry staples list and Keto store bought snack ideas, I decided to round up a list of 25 quick and easy Keto snacks in 2 minutes or less. I've gathered up some more super simple Keto snacks that you can easily take to work or school and keep your afternoon cravings at bay.
Trust me, they'll make your life a lot simpler and they won't take a whole lot of time to prepare. Some of these also make great mini-meals. Check these out and let me know what you think!
1. Pork Rind Nachos 2 Ways: Louisiana Hot Sauce Pork Rinds + Shredded Cheese + Ranch + Frank's Red Hot Sauce OR Plain Pork Rinds + Taco Seasoning + Shredded Cheese + Taco Bell Hot Sauce + Sour Cream + Microwave for 30 seconds
2. Bacon & Guac: Bacon + Sabra Guac Singles
3. Pepperoni Chips: Pepperoni + Paper Towel + Microwave for 45 seconds + Pair with cheese of choice
4. Desk Drawer Soup: Bone Broth Packet + Hot Sauce + 1 teaspoon Coconut Oil + Boiling Hot Water
5. Dragon Balls: Hard Boiled Eggs + A rub of Salt, Pepper, Garlic, Cayenne Pepper, Smoked Paprika, and Cumin
6. Chocolate "Crackers" & Spread: Squares of Lakanto Sugar Free Dark Chocolate Bars + Grass Fed Butter / Cream Cheese / Brie
Would you like a printable version of all of my keto swaps? Check out my digital print shop!
7. Ham Pin Wheels: Ham + Whipped Cream Cheese + Chopped Green Onions + Roll up & Slice
8. Keto Cereal: ¼ cup Shredded Coconut + 2 TB Sliced Almonds + 2 TB Crushed Pecans + 2 TB Chia Seeds + 2 TB Flax Seeds + Monk Fruit Packet + 1 teaspoon Cinnamon + ¼ teaspoon Vanilla Extract + 1 TB MCT oil + Unsweetened Almond Milk + Heavy Cream
9. Avocado Boats: Avocado + Frank's Red Hot Sauce + Eat with spoon out of the skin
10. Quick Charcuterie: String Cheese Stick + Wrap in Prosciutto
11. Keto Yogurt: Whole Milk Yogurt + Peanut Butter (one ingredient: peanuts) + Monk Fruit Packet + Vanilla Extract
12. Keto Muffins: 1 Egg + 2 teaspoon Coconut Flour + Pinch of Baking Soda + Pinch of Salt + Mix ingredients in mug + Microwave 1 minute
Psst, if you like mug cakes, check out these 5 mug cake recipes you can make in 2 minutes!
13. Cheese chips: Sliced Cheese + Parchment Paper + Microwave until bubbling
14. Keto Easy Egg Salad: Hard Boiled Eggs + Crush with a fork + Add mayo, mustard, salt and pepper + mix ingredients
15. Sweet & Spicy Snack Mix: Roast Pumpkin Seeds with Salt and Chipotle Chili Powder + Cacao Nibs
16. Dog Dive: Hot Dogs + Salsa Verde
17. Keto Smoothie: Avocado + Unsweetened Almond Milk + Ice Cubes + Monk Fruit Packet + Frozen Strawberries + Kale
18. Spicy Keto Slaw: Wasabi Mayo + Bag of Coleslaw + Sliced Almonds
19. Protein-Packed Chocolate Keto Ice Cream: Greek Yogurt + Vanilla Extract + Chocolate Protein Powder + Freeze for 15 minutes
20. Bagel-less & Lox: Smoked Salmon + Cream Cheese + Capers
21. Chocolate Mousse: ½ cup Heavy Cream + 2 Monk Fruit Packets + 1 TB Cocoa Powder + ½ teaspoon Vanilla Extract + Whisk Together
22. Easy Keto Breakfast: Fried Egg + Frank's Red Hot Sauce + Bacon
23. Keto Wrap: 3g net carbs Tortilla + Sriracha Mayo + Lettuce + Cheese + Ham
24. Keto Trail Mix: Moon Cheese + Cello Whisps + Macadamia Nuts
25. Crunchy Keto Salad: Chopped Purple Cabbage + Balsamic Vinegar + Monk Fruit Packet
Bonus: Keto Cheesy "Bread" Sticks: 1 pack of Ranchero Queso Fresco + Slice into strips + Coat with Olive Oil + Fry on medium-high heat on both sides until it looks dark brown and bubbly
Want more Keto snack ideas? Check out these grab-n-go Keto snacks!
Here are more Keto Meal Ideas that you can throw together in minutes:
Have you ever tried Keto Chow? It's the easiest meal around! Get 10% off any item with my affiliate link.