Ever wish you could have donuts on the keto diet? Well, you can with these keto chocolate glazed donuts!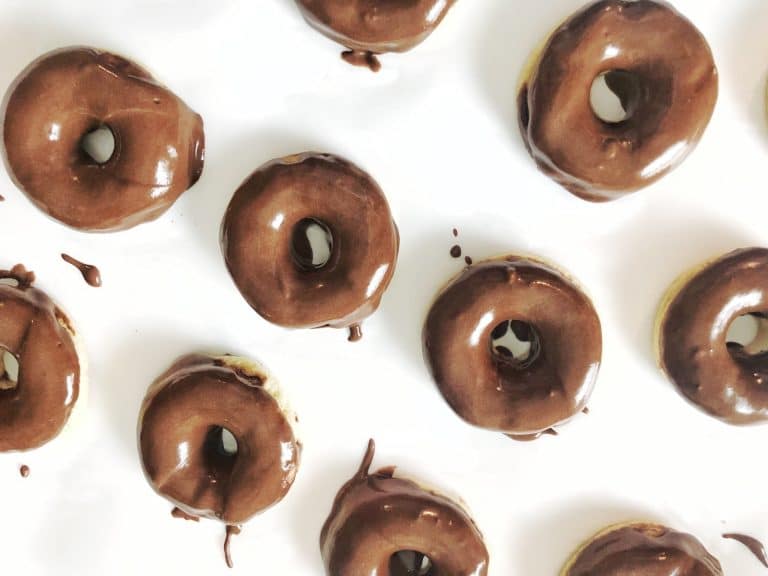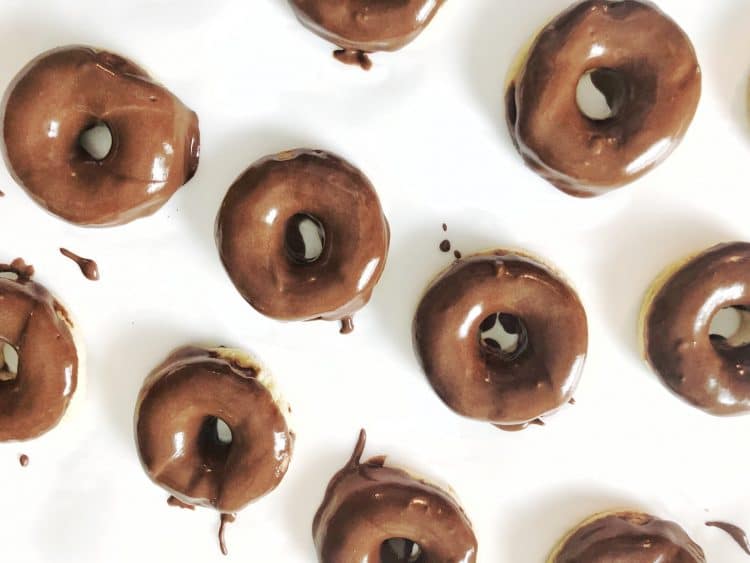 This post may contain affiliate links. Please read my disclosure for more info.
What is the keto diet?
The ketogenic diet is a low carb, high fat, and moderate protein diet that will turn you into a fat-burning machine. There are many great benefits such as better support for type 2 diabetes, epilepsy, PCOS, metabolic syndrome, blood pressure, cholesterol, mental focus and numerous autoimmune diseases.
It will restrict your intake of sugary and starchy foods like pasta, bread, and even some fruits. It will help you improve your insulin tolerance and reduce inflammation. Plus, it helps burn fat as well as improving your muscles for a well-toned look.
Grab a free printable: Keto Food Lists
To keto-fy or not to keto-fy
It's my absolute favorite little hobby to keto-fy and try new keto recipes. My family and I have been sticking with a keto diet since November 2017, and we absolutely love the way we feel and look. It's the diet for people that hate dieting!
It's so easy to stick to a keto diet no matter if you like sweet or savory food. You don't have to totally give up bread and rice when there are always easy alternatives you can make (i.e. cloud bread and cauliflower rice!).
This diet makes holidays a breeze like this past Father's Day. I had no problem coming up with recipe ideas to impress my dad!
You may also like:
Donuts for dad
I knew I wanted to do my take on "Donuts for Dad." If you have small children, you know what I'm talking about. Schools usually arrange for Moms and Dads to come to the school for special events like this. It allows the students and the teacher to "host" the parents with fun activities at the school.
Since my parents are also sticking with the keto diet, I had to find the perfect keto recipe for Father's Day donuts. As I searched, I immediately got cravings for deep fried funnel cake at the fair when I stumbled upon Keto Donuts – Yes Please! from Low Carb Joy.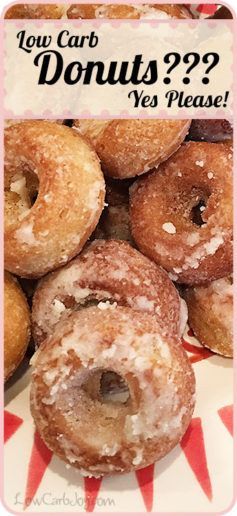 With the eye-catching title of "Low Carb Donuts? Yes Please!" I knew I had to try this one. I loved her idea of frying the donuts after baking then shaking with powdered Swerve in a paper bag. It reminded me so much of the county fair growing up that my mouth started watering.
With recipe in hand, I picked out these great silicone donut pans. When working with baked goods, I try to stick with silicone so I can easily pop it out without damaging the goods!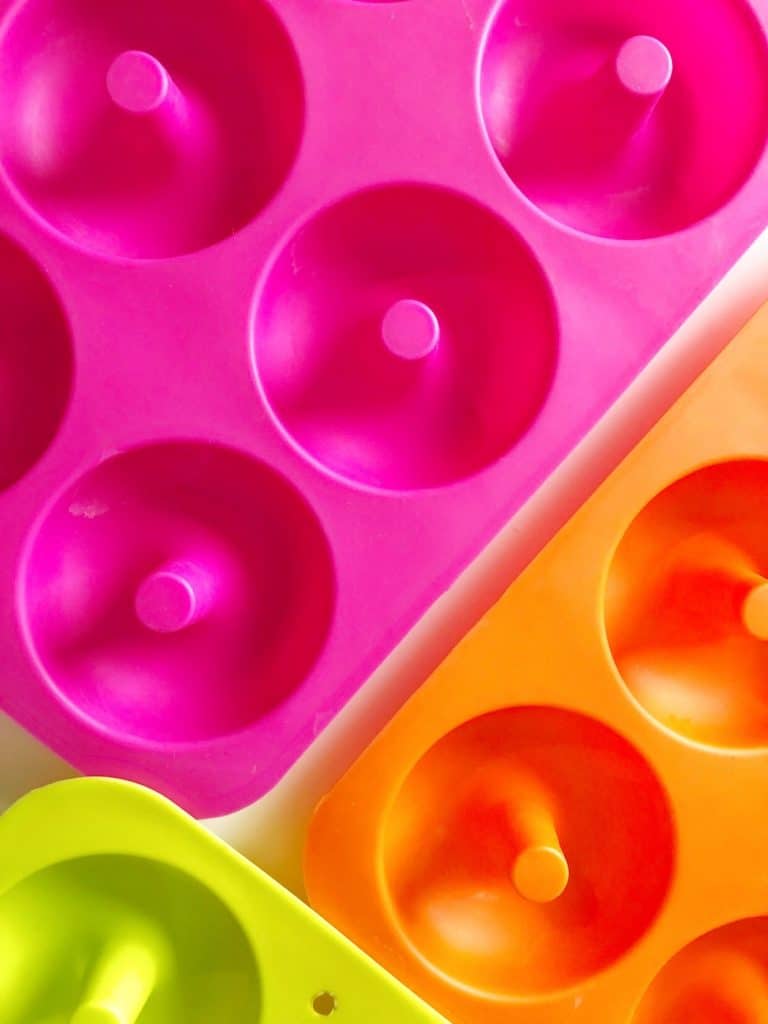 My epic Pinterest fail
Well, the results were a huge Pinterest fail on my part. Her donuts came out fluffy and ready to fry and frost. My donuts were flat like a pancake! The next time I try this recipe, I need to use a hand mixer to fluff up the dough more.
On to Plan B, I still wanted to do donuts for Father's Day, but perhaps it didn't have to be the traditional donut batter. That's when I fell in love with the presentation and consistency of the Keto Chocolate Glazed Donuts from Gnom Gnom.
If you haven't already checked out Gnom Gnom, you must definitely head over to her gorgeous site! If you have checked out her recipes, you know how much work and attention to detail she puts into her recipes.
I would put this Keto Chocolate Glazed Donuts recipe on an intermediate level especially if you intend on tripling the recipe like I did! I wanted to make sure everyone had enough servings for this special event.
Next time, I will just double this recipe because the amount of dough in the tripled recipe was too much to handle with the hand mixer. If you do double or triple the recipe, I would recommend leaving out one of the eggs to make sure the donuts stay nice and fluffy.
Here's the good stuff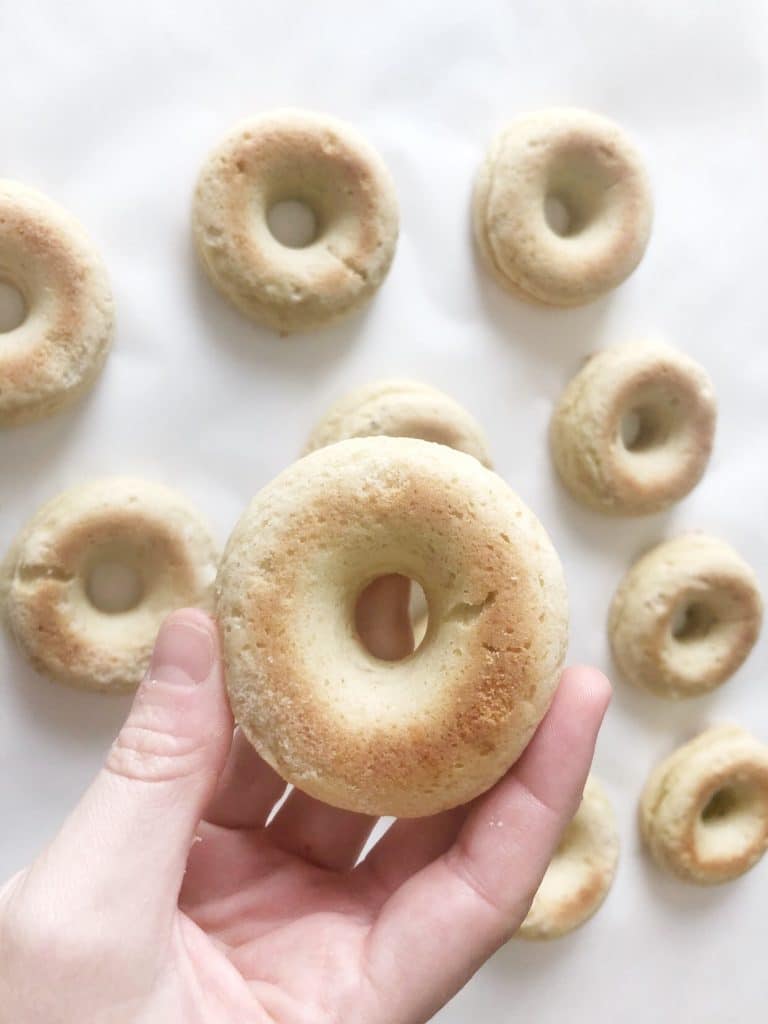 This Keto Chocolate Glazed Donuts recipe is truly grain free and keto friendly at 1 net carb a pop. The secret to these amazing donuts is the dough which is actually an easy keto choux pastry. This type of dough traditionally is used for tons of pastries like beignets, churros, crullers, and eclairs.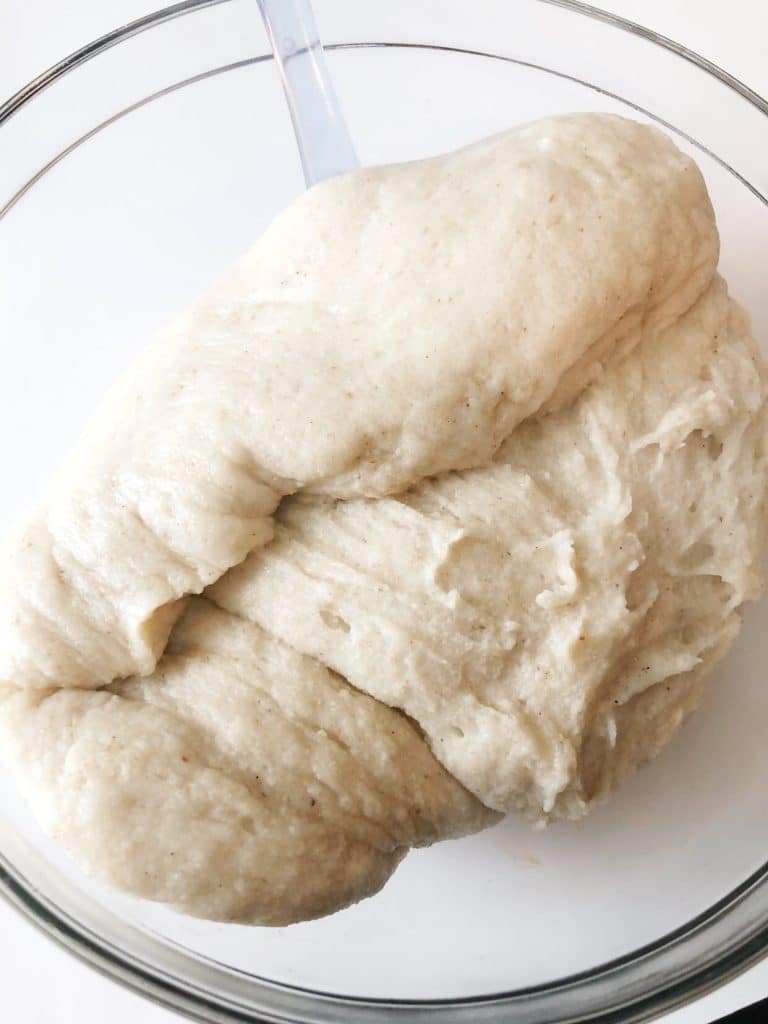 Additionally, the chocolate glaze for these donuts is absolutely divine, but you can always try it topped with whipped cream and sugar free syrup. Perhaps a little butter, cinnamon, and sweetener of choice. These would go great topped with berries and cream too! I got a million ideas on this one.
The dough making process
The dough making for this recipe is quite fun and out of the ordinary if you aren't used to working with this type of dough. Basically, most of your "wet" ingredients (water, sugar, butter, and salt) are boiled together. Then you gradually add your dry mixture (almond flour, coconut flour, etc) to the mixture to form a ball that pulls away from the pan easily.
Take it off the heat and finish with eggs and baking soda via the hand mixer and you're ready to pipe the dough into the pans (or parchment paper if you didn't get the adorable donut pans).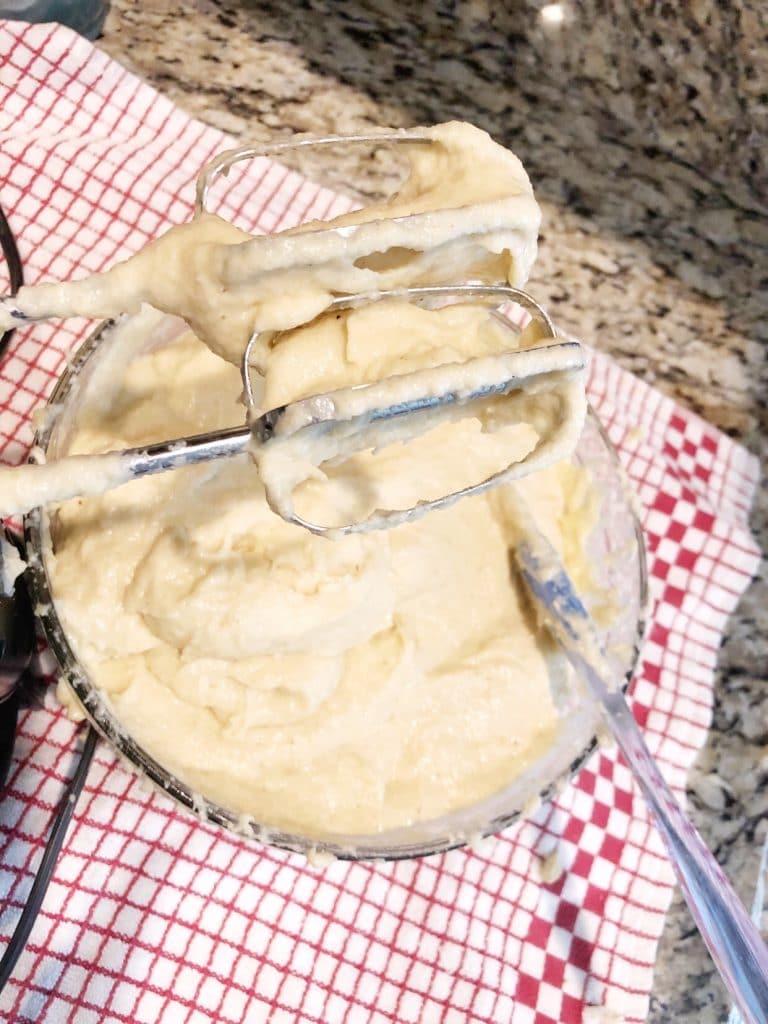 Binding the dough without gluten
The power ingredients for this recipe are the psyllium husk (also a great source of fiber) and xanthan gum. There is no substitute for these guys. Psyllium husk and xanthan gum work to bind the dough together properly. Make sure to pick up a high quality brand like Anthony's!
Since we are keeping it low carb and gluten free, these are absolutely essential to make sure the dough doesn't come out watery or flat. Make sure to completely grind and re-grind up the psyllium husk!
These will be the softest and tastiest keto and gluten free donuts you have ever made at 1 net carb per. Check it out and tell me what you think!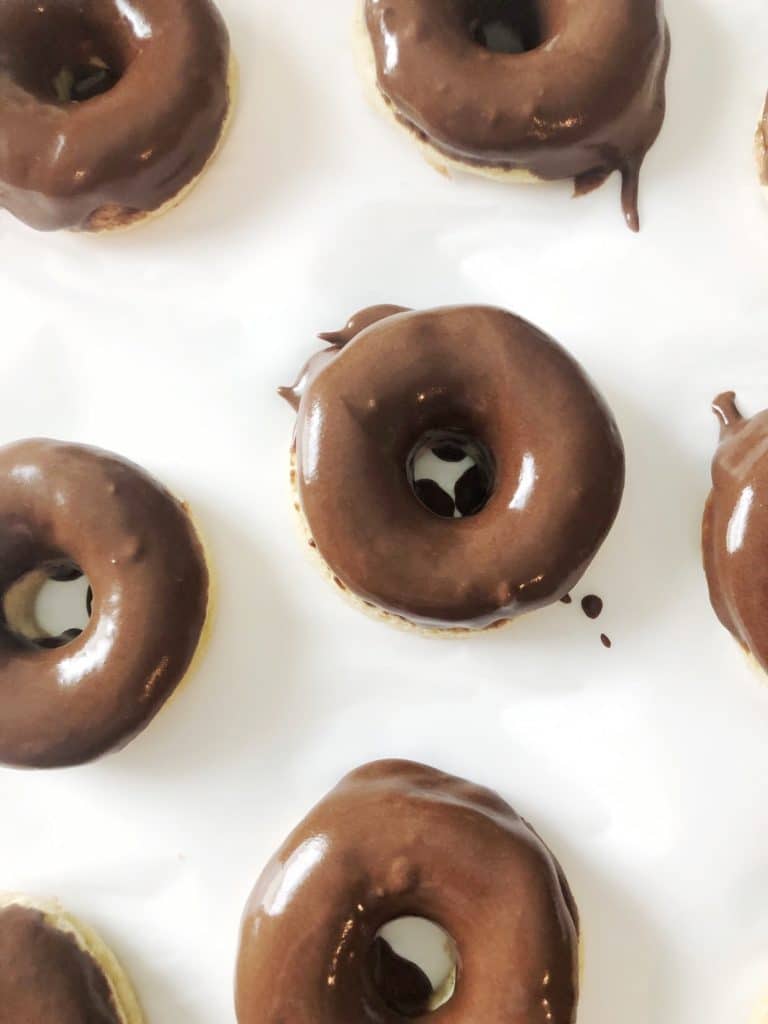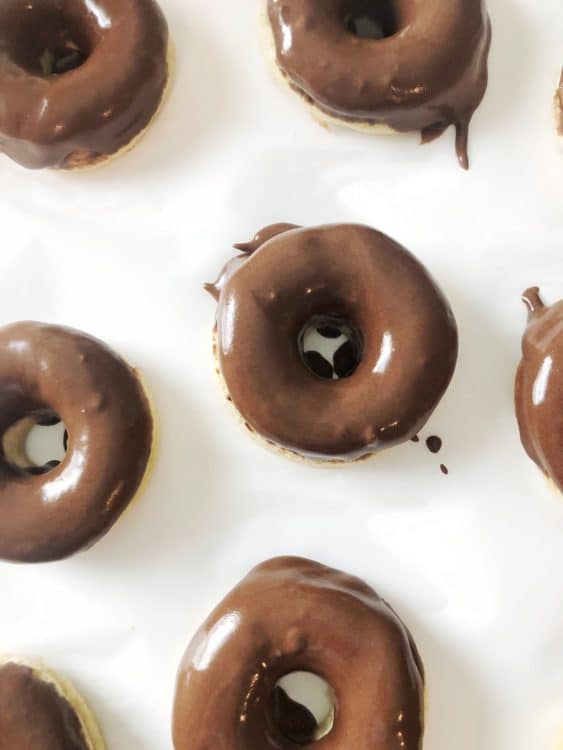 Keto Chocolate Glazed Donuts
Ingredients:
⅔ cup almond flour
¼ cup coconut flour
1 tablespoon psyllium husk ground <– IMPORTANT
1 teaspoon xanthan gum
1 cup water
¼ cup grass-fed butter or coconut oil
3 tablespoons Swerve
¼ teaspoon kosher salt
3 eggs lightly beaten
1 teaspoon vanilla extract
1 teaspoon baking powder
Chocolate Glaze:
¾ cup Swerve confectioners or powdered sweetener
2 tablespoons cocoa powder
1 teaspoon vanilla extract
1 tablespoon water or more as needed
Special Equipment:
pastry bag or plastic bag
donut pan optional
Instructions:
Get the full recipe instructions here!
Macros:
Per ⅛ Recipe | 140 calories || 11g Fat || 4g Protein || 4g Carbohydrate || 3g Dietary Fiber || 1g Net Carbs
Here are more Keto Meal Ideas that you can throw together in minutes: