Baking is a fine art that is not easily mastered just by following the directions on the brownie mix box. It takes a skillful hand to produce some of the works of art you might see on Cake Boss or Cupcake Wars. Macarons are one of those cookies that takes lots of practice. And keto macarons just make this recipe it a little more difficult to master.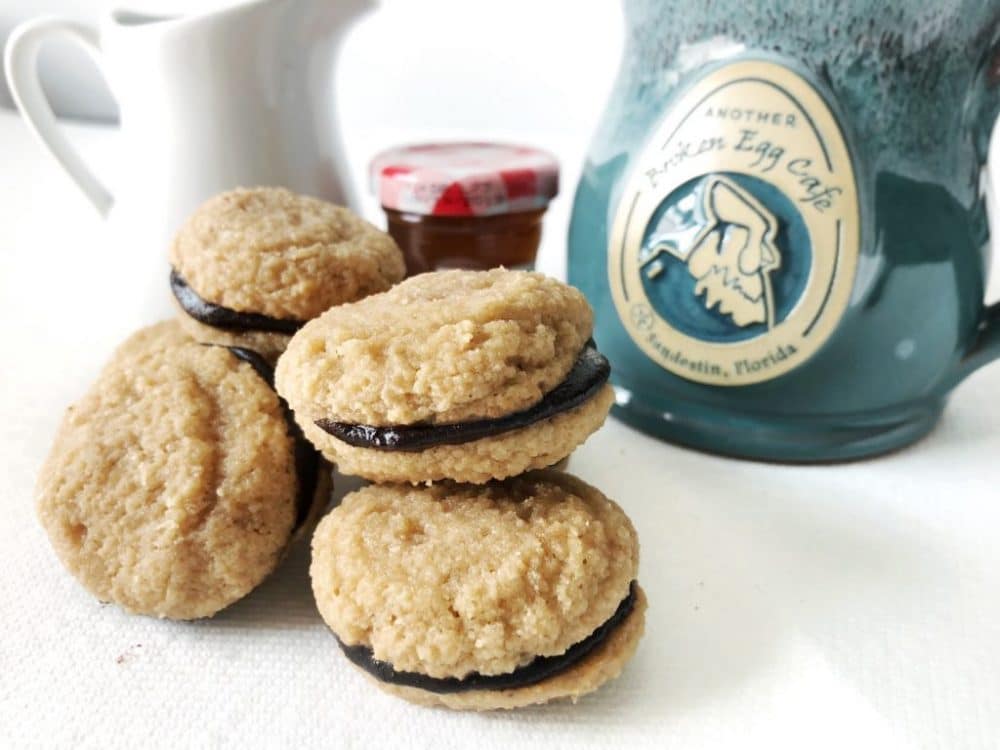 This post may contain affiliate links. Please read my disclosure for more info.
With that disclaimer, I scoured the net to find an amazing keto-friendly version to show you. Surprisingly, even with the popularity of the ketogenic diet, I couldn't find a super pretty magazine ready keto version of French Macarons. Not to be confused with macaroons which is a whole 'nother cookie! I did however find a great TASTING keto-friendly version from A Lady in France. This pretty lady – Jenny – was living in New York until she met the love of her life who happened to be French! They moved back to France to a tiny town in the outskirts of Paris where she makes all kinds of delicious French gluten-free and low-carb recipes. Swoon!
She states in her blog that these cookies are so good you could take these to a party. I agree on that one for sure. My kid who has been to Belgium and France even said they tasted like one of her favorite cookies from Europe. High compliments from a 12 year old, my friends!
Grab a free printable: Keto Food Lists
I figured if I was going to do macarons for the first time, I would need at least some baking sheets. I got these silicone mats on Amazon. Let me tell you, they did NOT stick one bit. I was impressed! I did not buy a piping bag and nozzle. Yet! I was able to do this quite all right with a freezer bag with a corner snipped off. When I try this again, I'll probably pick one up to really perfect them.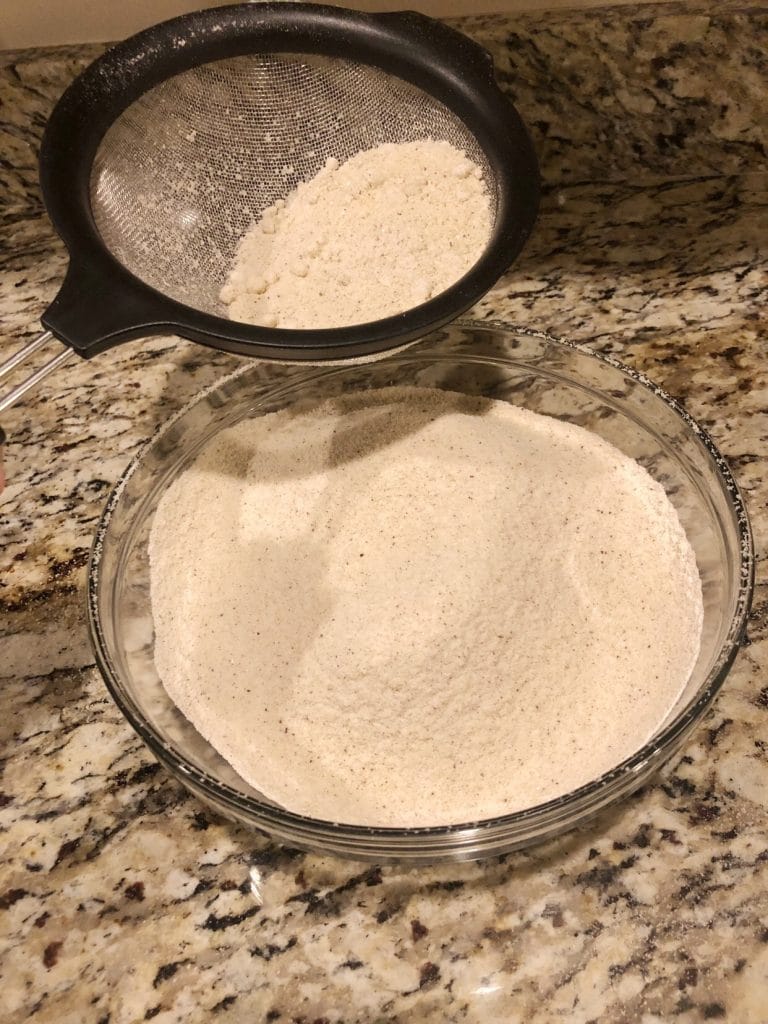 The key is to make your flour mixture as fine as possible by sifting it through sieve with a spoon. Mine still turned out a little bumpy but again, this was my first try!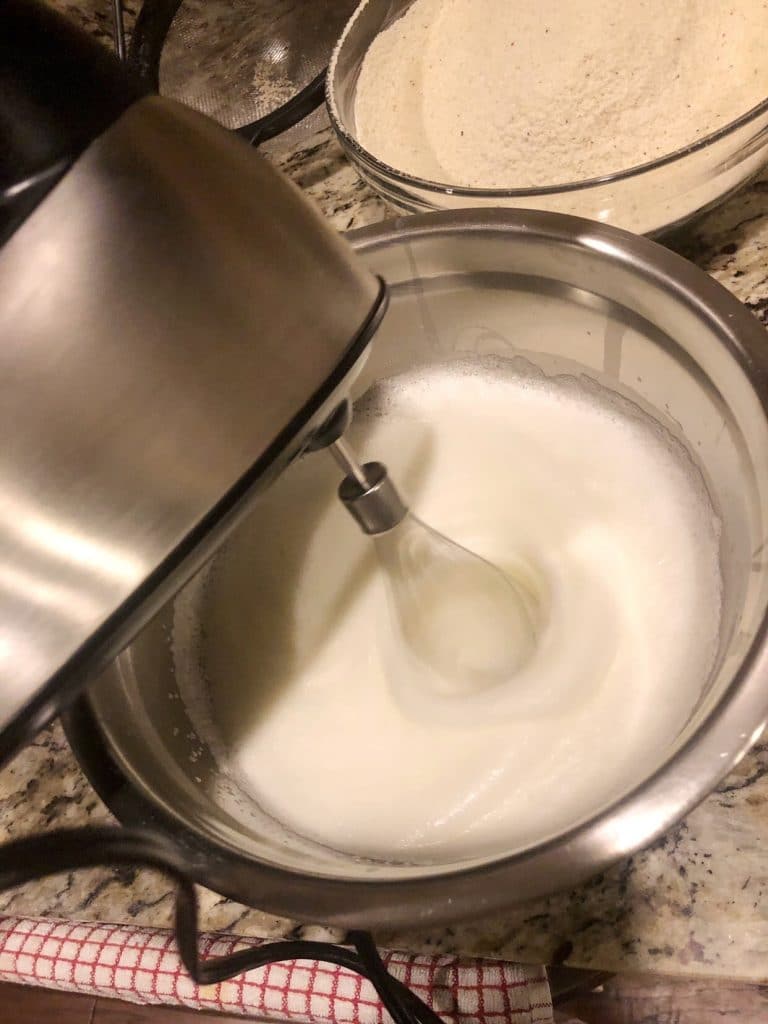 Another big tip is to make sure your egg whites are at room temperature. This will give your egg whites that much desired fluffy stiff peak look. Again, I should have waited a little longer before whipping mine up.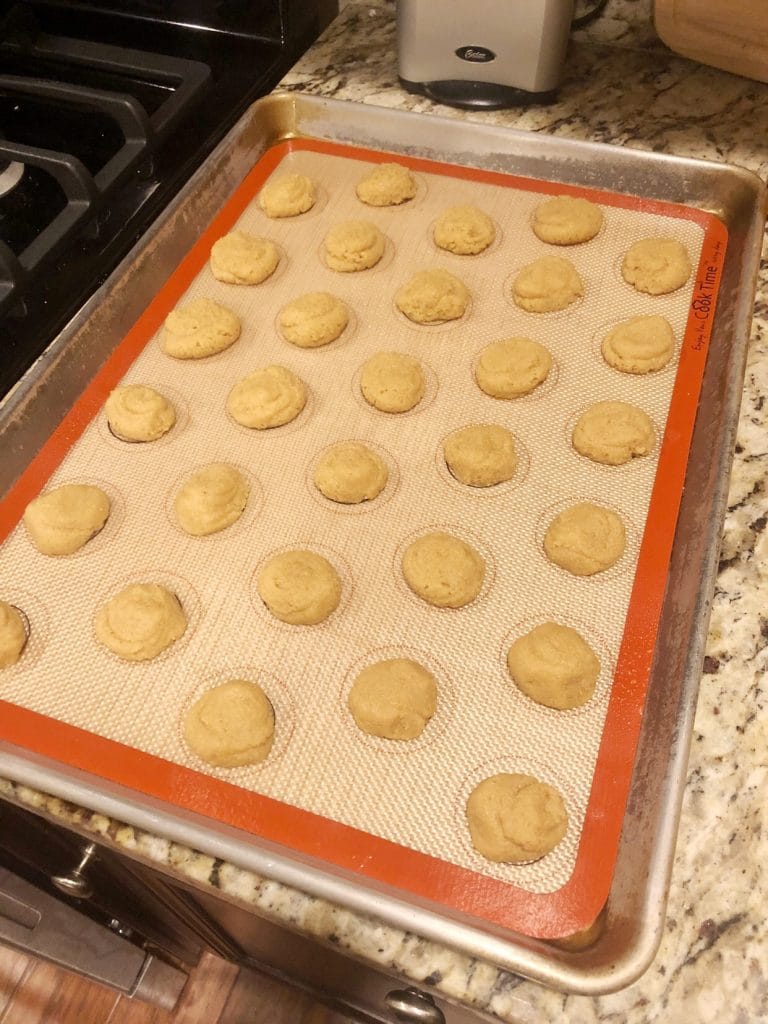 My keto-fied version came out much doughier than what I've seen. In this case, taste definitely beats looks!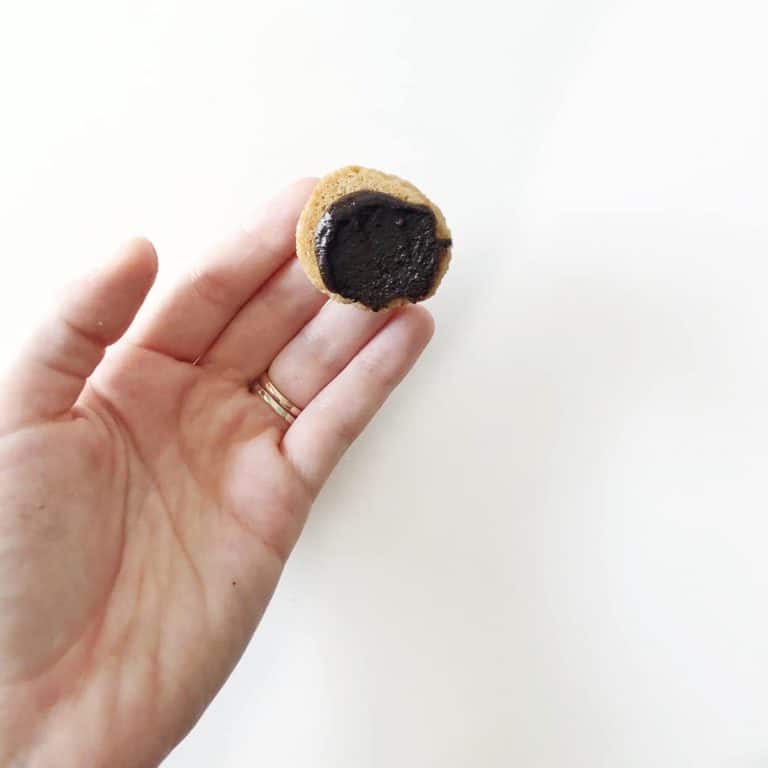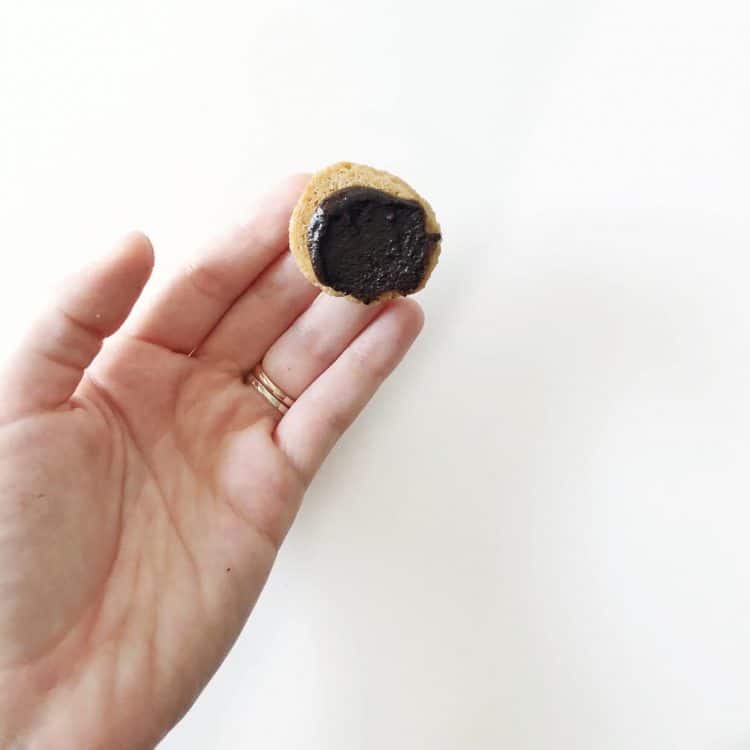 I let my cookies set overnight in the fridge. This made it easier to work with when spreading on the chocolate ganache. I just swiped a little dollop of chocolate filling with the spatula on one cookie and sandwiched the other on top. Super simple!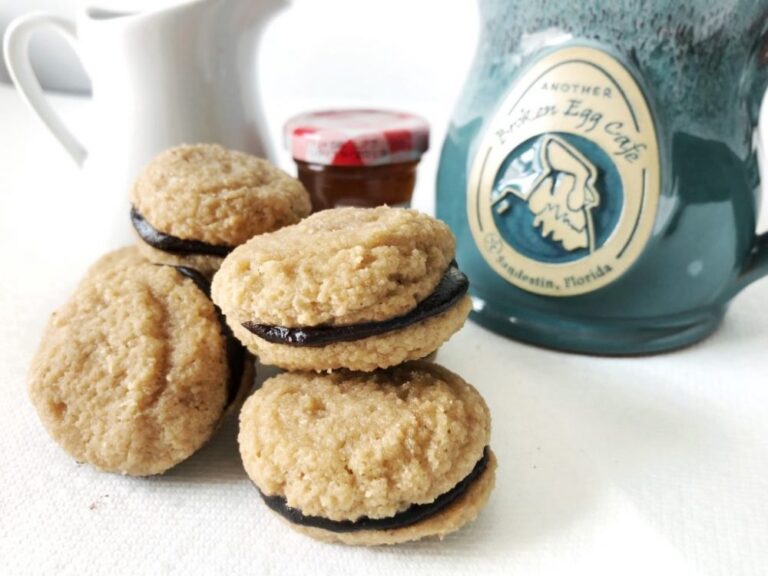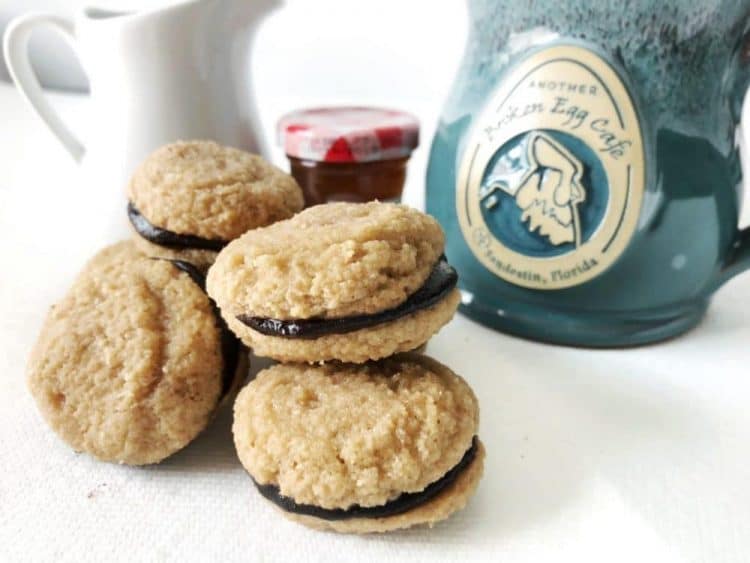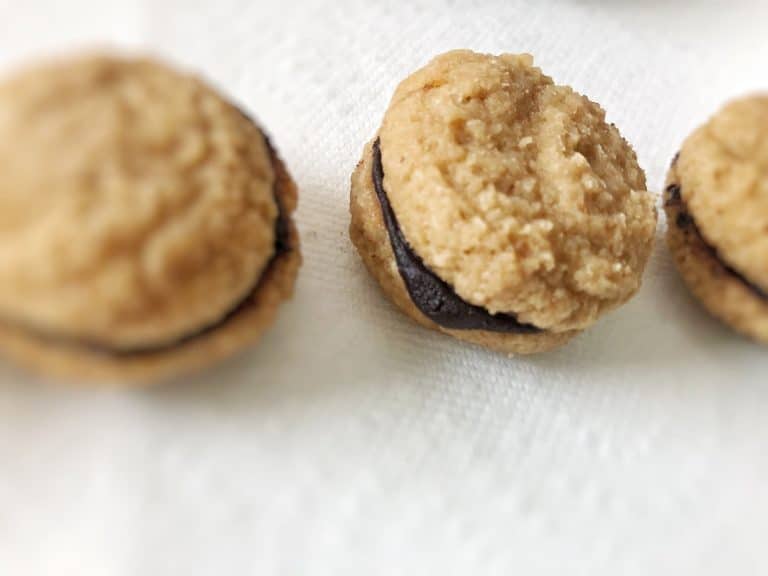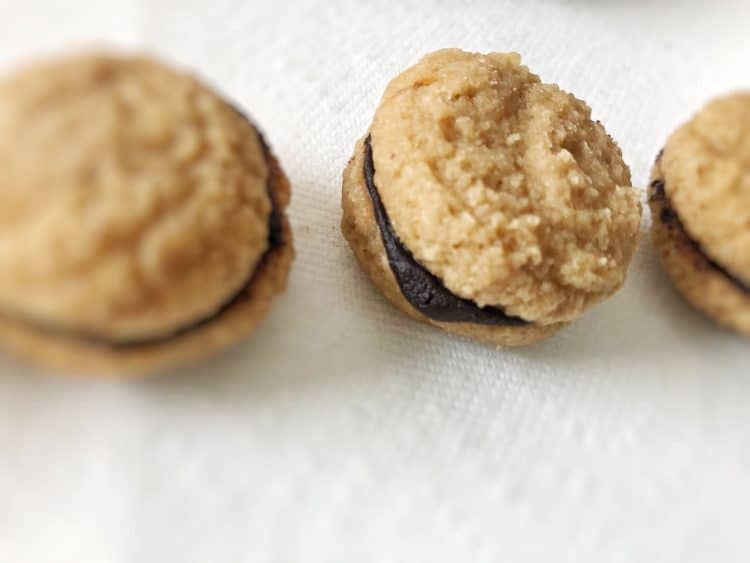 Keto Mocha-Espresso Macarons
Recipe Source: A Lady In France
Ingredients:
3 ⅓ cups ground almond flour
2 cups powdered Swerve
2 tablespoons espresso powder
7 egg whites (one is mixed in later)
1 cup granulated Swerve
Additional filling:
2 Lily's chocolate bars (chopped finely)
½ cup heavy cream
⅓ cup granulated Swerve
3 ½ tablespoons butter
Instructions:
Get the full recipe instructions here!
Macros:
Per 1/36 Recipe | 104 calories || 9g Fat || 5g Protein || 1g Carbohydrate || 0g Dietary Fiber || 1g Net Carbs
You may also like these quick & easy keto recipes: