Last Updated on February 23, 2021 by Olivia Wyles
Breakfast can be a tricky meal to keep healthy especially when you're on the go. You know it's always ten times easier to pour your kid a bowl of cereal instead of dragging out the egg pan. If you've been missing the convenience of breakfast cereal on the Keto diet, I've curated the best Keto cereals that will keep you full for hours.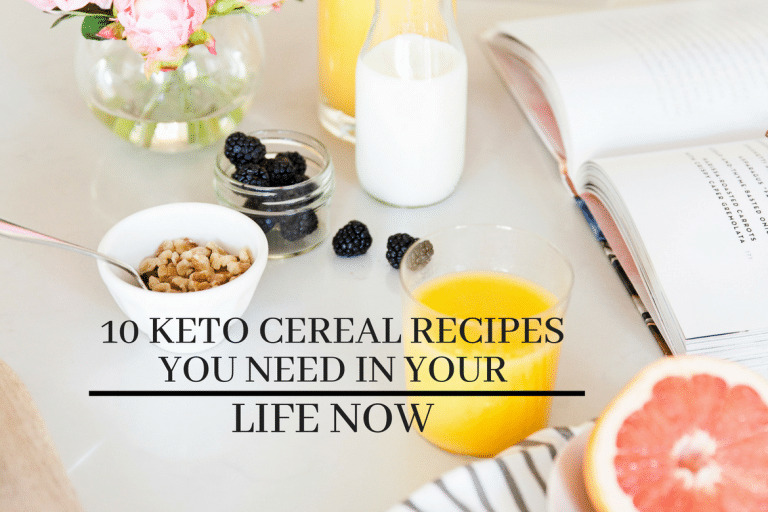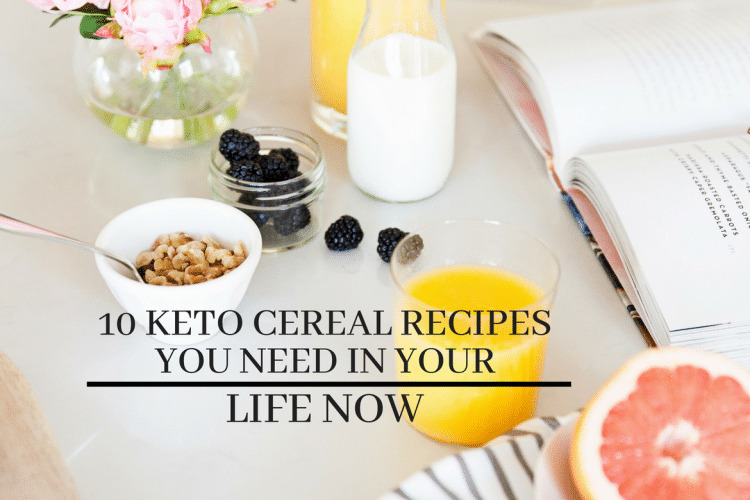 Last Updated: September 2020
This post may contain affiliate links. Please read my disclosure for more info.
The Keto diet is a low carb high fat diet that is a proven easy way to lose fat and keep off the pounds. Since it's low carb, that does mean no grains, no sugar, no root vegetables, and no yuckies. Luckily there's many Keto friendly alternative recipes to satisfy your cravings.
When you are first starting out on the Ketogenic diet, it's best to stick with whole foods with minimal carbs. As your body progress into ketosis, you'll start to feel more energy and better focus as you lose fat. The best easy Keto breakfasts include the traditional eggs and bacon, freezable egg cup quiches, omelettes, and low carb pancakes. You can also check out my list of the best quick & easy 5-minute Keto breakfasts.
If you've been missing your quick and easy bowl of cereal and milk in the morning, these Keto cereal replacements are sure to hit the spot. Not only are these recipes delicious and taste great, they are actually quite easy to prepare and even quadruple the recipe. Store in an airtight container to keep your Keto cereal fresh. Not sure what milk to use? My favorite is Califia Farms Coconut Almond Milk with 1 net carb per 8 oz.
Paleo Low Carb Muesli Cereal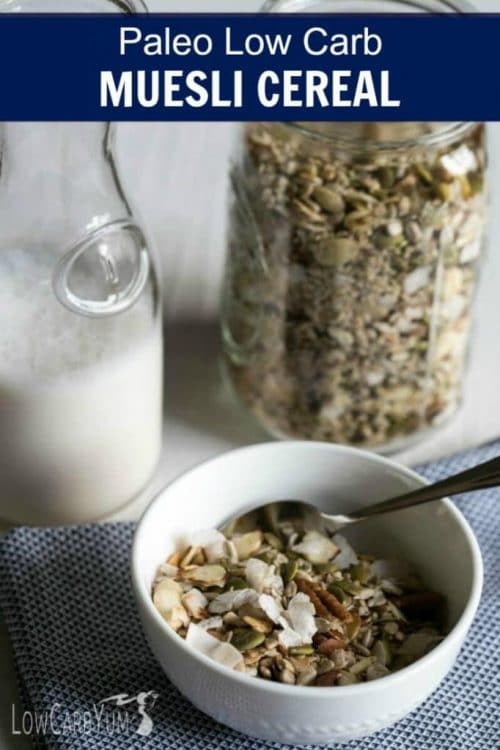 Found from: Low Carb Yum
This is the homemade version of KZ Clean Eating's Swedish breakfast cereal. Although the carb count is slightly higher than the store bought version at 2.8 net carbs per 1/3 cup, this version is a lot cheaper and very easy to make. Baking the mixture really gives it a great crunch.
Net Carb Count: 2.8g
Fennel & Ginger Grain Free Granola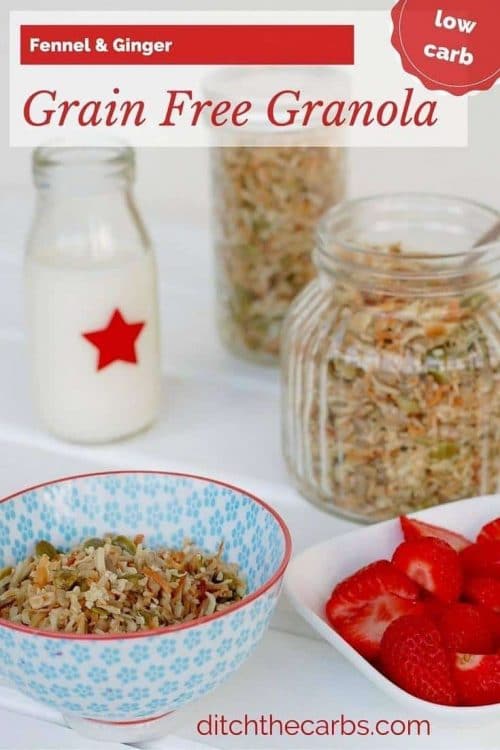 Found from: Ditch the Carbs
It's so easy to keep on hand some coconut flakes, seeds, nuts, and whatever else you feel like throwing in for this recipe. Toss your ingredients in a roasting dish with coconut oil and spices and in 25 minutes, you'll have a great keto cereal base. Add some extra dried spices or cocoa to make it "your way."
Net Carb Count: 3g
Low Carb Hot Breakfast Keto Cereal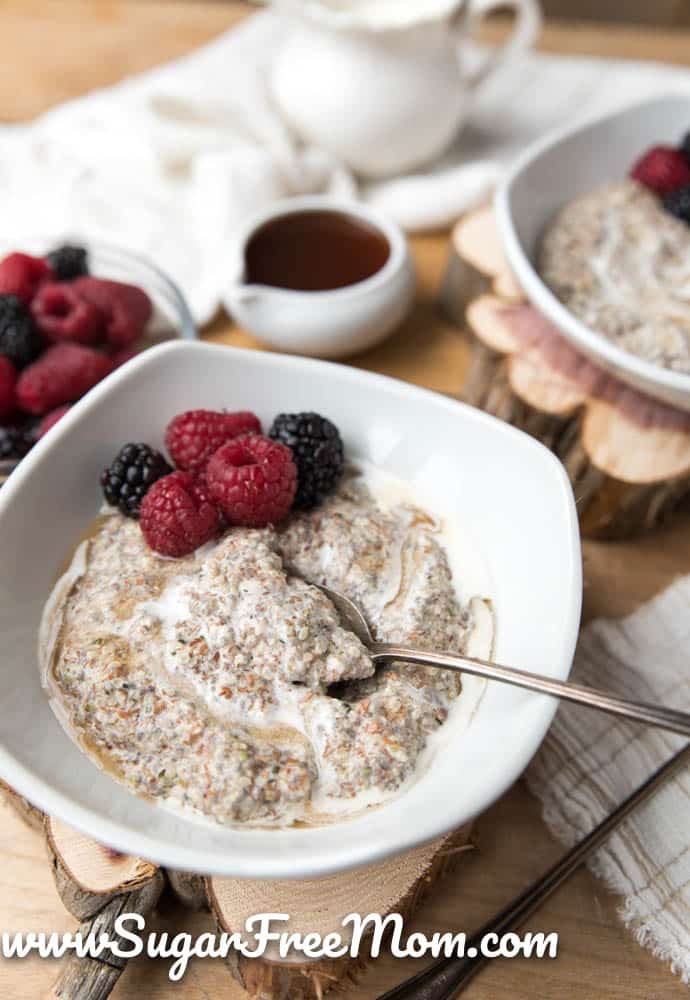 Found from: Sugar Free Mom
If you'd rather have a quick and easy hot cereal that you can easily whip up in the microwave, Sugar Free Mom has got you covered. Although the texture is slightly different, it will still remind you of the oatmeal or the cream of wheat you grew up eating.
Net Carb Count: 5g
Really Good Low Carb Granola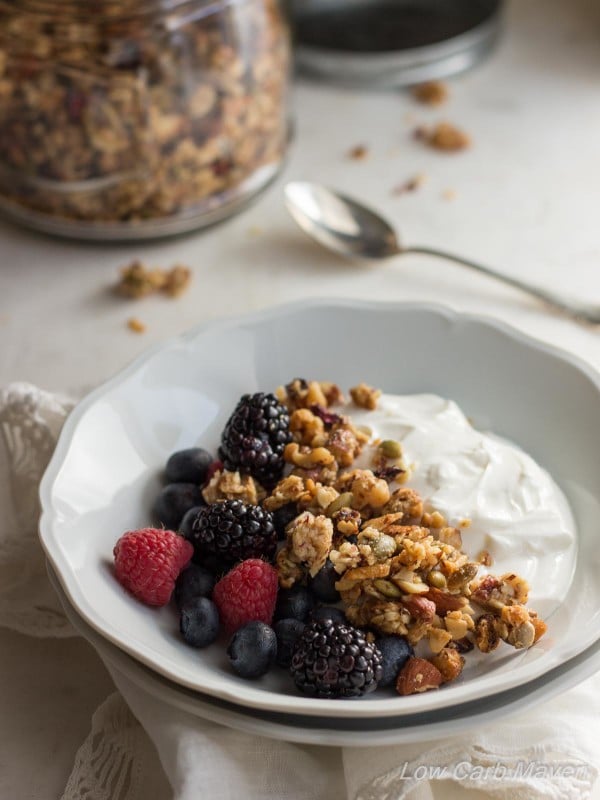 Found from: Low Carb Maven
This is another great healthier alternative to regular granola or muesli. The recipe consists mainly of nuts and seeds with the option of adding berries for sweetness. Try it out with some Greek yogurt or ice cold almond milk.
Net Carb Count: 6g
NUCO Certified ORGANIC Paleo Gluten Free Coconut Crunch Keto Cereal
Buy it here: Amazon
If you love coconut, you'll fall for NUCO's Coconut Crunch. The texture will remind you of corn flakes. This is one you can easily pick up on Amazon if you're strapped for time. At 2 net carbs per serving, this coconut-only ingredient cereal is gluten free with no added sugar.
Net Carb Count: 1g
Lakanto No Sugar Added Toasted Keto Granola, Cinnamon Almond Crunch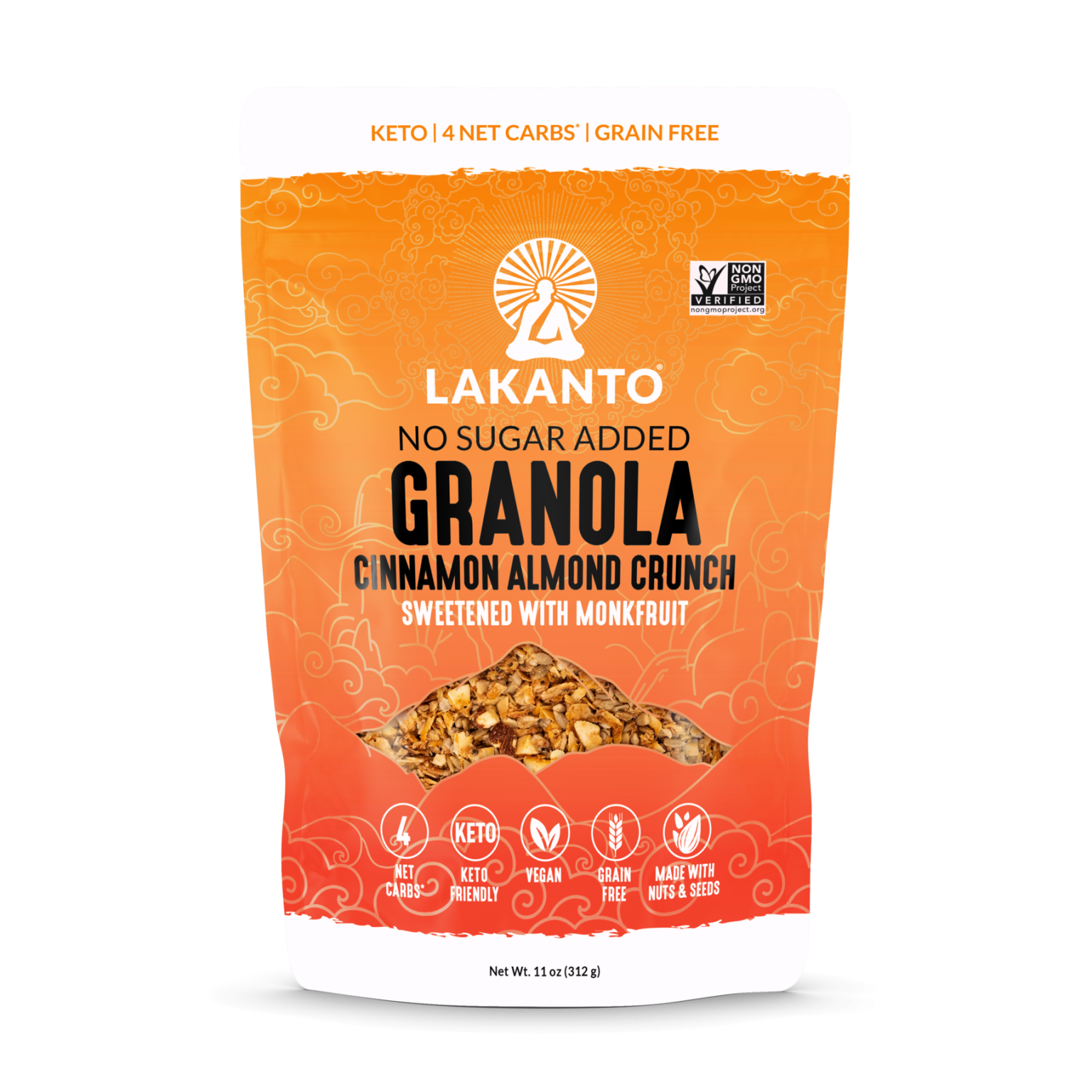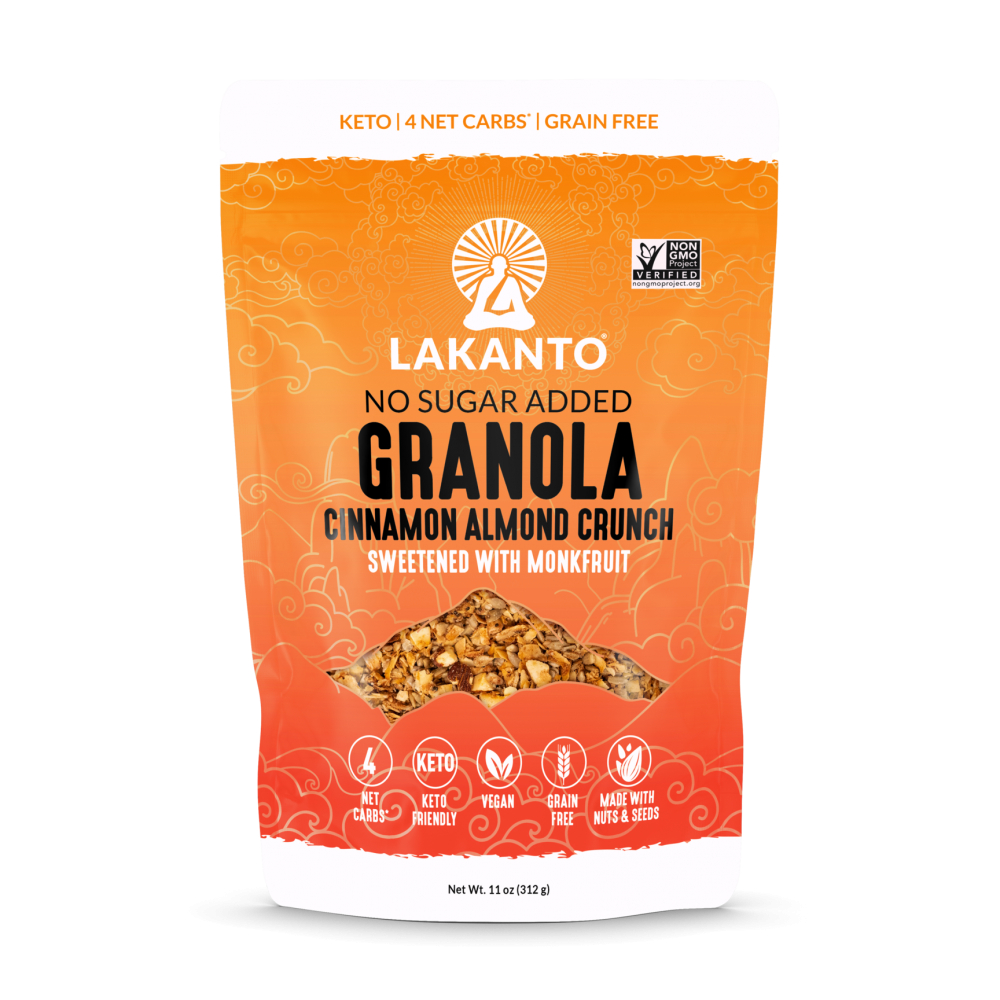 Buy it here: Lakanto
When I first tried this cereal, I thought I had died and gone to Keto heaven because the flavor explosion from this cereal was so intense! I just might take stock out in this company and buy a truckload. It's a crunchy mix of coconut, sunflower seeds, almonds, chia seeds, cinnamon, all-natural Monkfruit Sweetener, erythritol, and a little sea salt. It's fun to snack on slowly with its small seeds and little clusters of cinnamon. There is no weird aftertaste with Monkfruit Sweetener and there is this lovely hint of rosemary and vanilla that makes it melt in your mouth. Pair this with Califia Farms Coconut Almond Milk, only 1 net carb per 8 oz – the lowest I've found in my grocery store. This works with Keto, vegan, low-carb, low-sugar, and all-natural diets. You just might need 2 bags – 1 for you and 1 for your family!
Net Carb Count: 4g
Salted Caramel Pork Rind Keto Cereal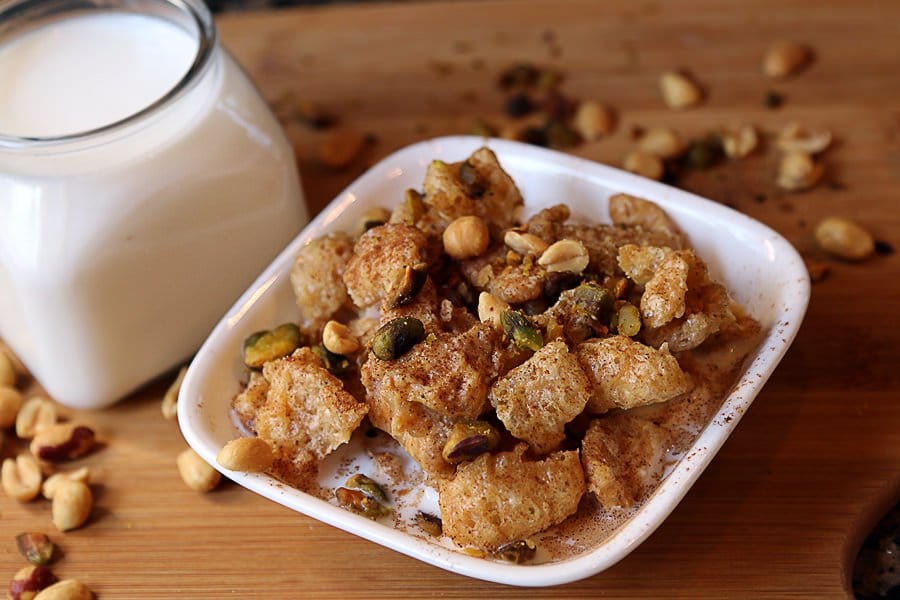 Found from: Ruled.me
Stay with me on this one. Yes, you can enjoy pork rinds on a whole different sweet level. I promise you this recipe will remind you of salted caramel popcorn. The secret is that unflavored pork rinds pretty much take on whatever flavor is sprinkled on top. So there is no way you can tell the difference!
Net Carb Count: 2g
Blueberry Morning Keto Cereal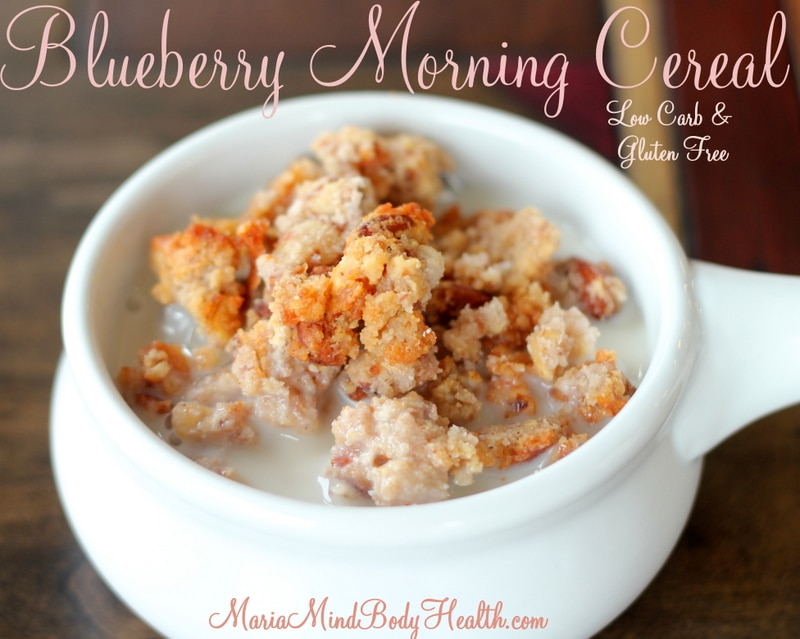 Found from: Maria Mind Body Health
One of my parent's favorite cereals when I was growing up was Blueberry Morning Cereal. They probably stopped eating it years later when they realized the sugar content. This recipe is slightly more advanced, but the end result will be well worth the effort. Top with a few fresh blueberries instead of dried to keep the carb count low.
Net Carb Count: 2g
Paleo Coconut Cacao Nib Granola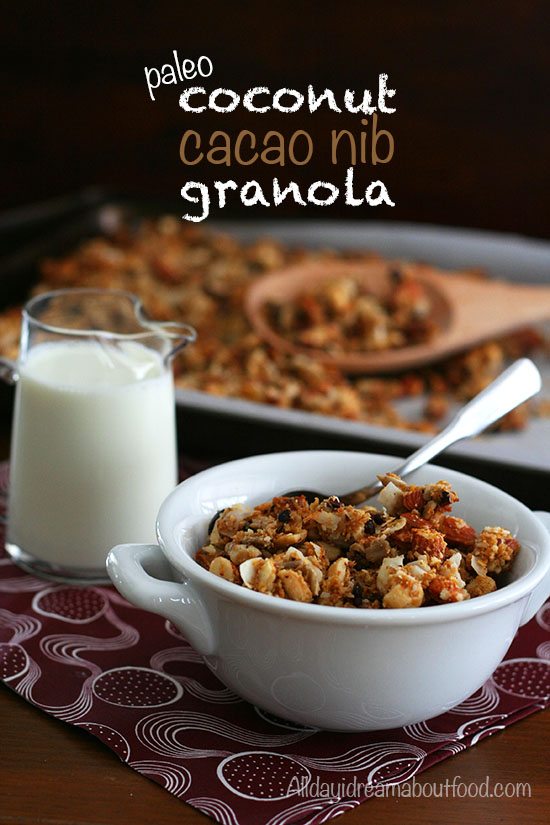 Found from: All Day I Dream About Food
In less than 30 minutes, you could be enjoying a batch of this great gluten free paleo and keto friendly cereal. I love the addition of cacao nibs to add just a hint of chocolatey flavor that goes really well with coconut. Just make sure to get a high quality brand of cacao nibs or it could taste burnt.
Net Carb Count: 4g
Cinnamon Keto Granola
Found from: Keto Connect
I've saved the best for last! This is one of those keto recipes that was crafted out of desperation for something sweet. Originally this was a hot cereal recipe, but you can easily whip up a giant batch of this keto cereal and pour some heavy whipping cream or almond milk on top for a cool, refreshing breakfast.
Net Carb Count: 3g
Want more keto recipes? Check out these quick and easy keto recipes!
Have you ever tried Keto Chow? It's the easiest breakfast around! Get 10% off any item with my affiliate link.