The ketogenic diet can be an amazing thing. When I first started, I was able to get my body into ketosis and the pounds seemed to just melt away. I also felt better and had more energy, but then something happened.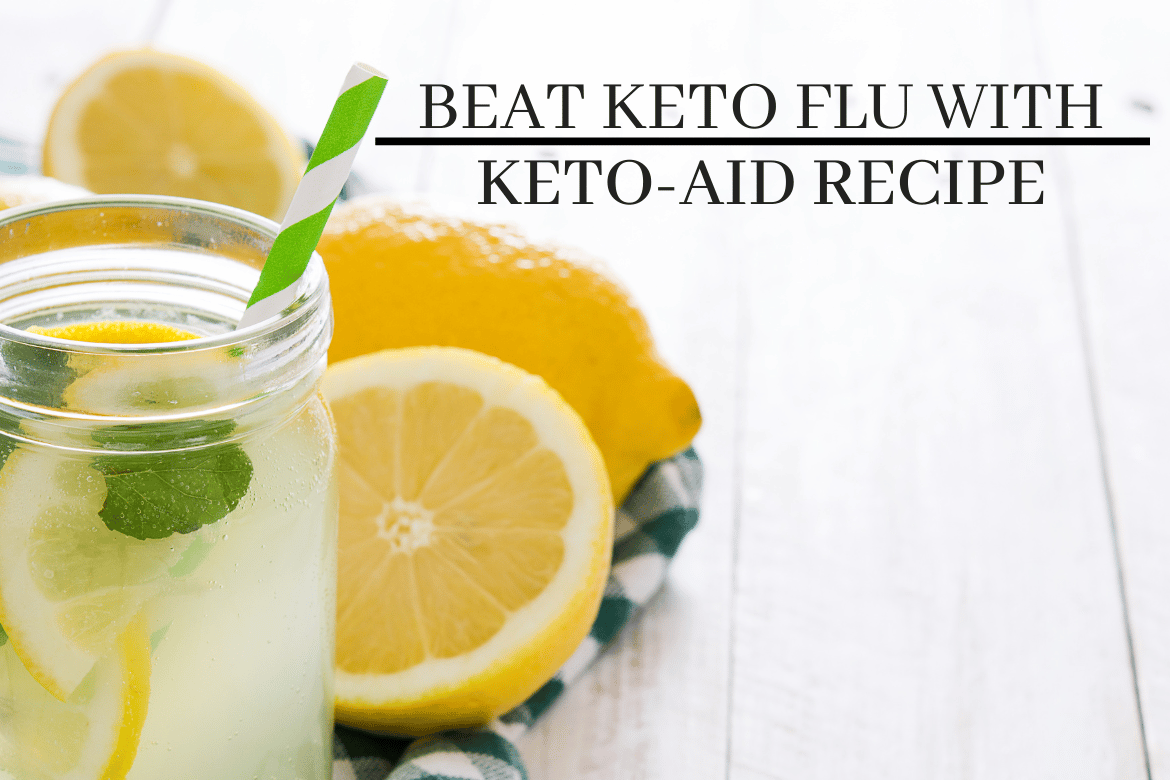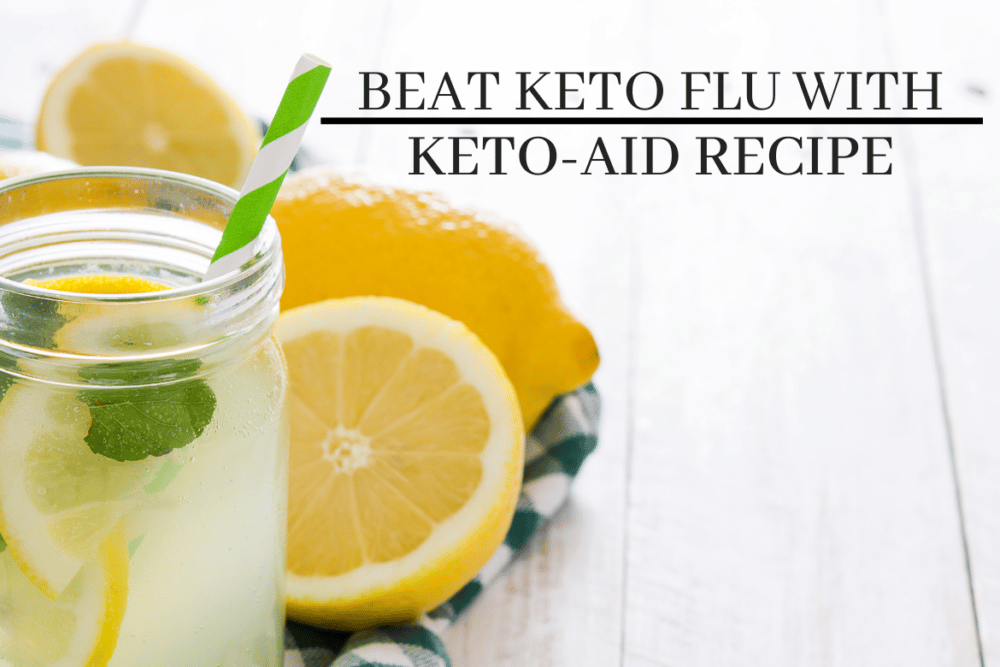 Yes, I slipped. It happens. Every now and then, whether it's because you've been traveling and just can't find keto-friendly foods or you give in to those intense carb cravings, you fall off the diet and then your body drops out of ketosis.
Getting into ketosis (or back into it) is not always easy, either. For many of us, the keto flu is a real thing. It manifests with flu and cold-like symptoms and generally makes you miserable. The good news is that you can fight back with this wholesome, delicious keto-aid recipe. It's also surprisingly simple to make and it gives your body enough electrolytes to fight back against those symptoms without falling out of ketosis.
My keto-aid recipe is simple and easy to bring together, and it includes zero carbs, so you don't have to modify your diet plan at all.
Grab a free printable: Keto Food Lists
What Is the Keto Flu?
The keto flu isn't really caused by a virus. Instead, it's a loose collection of symptoms that some people experience when they first begin the keto diet (or when they are trying to get back into ketosis after dropping out). In most cases, symptoms appear between two and seven days after starting the diet. For some people, symptoms disappear within a week. For others, it takes more time (up to a month in some cases).
What Causes the Keto Flu?
The most likely cause of keto flu symptoms is the change in your diet. This is particularly true if you were a strong follower of the standard American diet (SAD), which is very heavy in simple, refined carbs. Moving from a carb-based diet to a ketogenic diet can be a shock to the system.
What Are the Symptoms of Keto Flu?
While symptoms can vary a lot between different people, some common ones seem to be experienced across the board. These include:
Headache
Brain fog
Nausea
Vomiting
Irritability
Muscle weakness, cramps, or soreness
Sugar/carb cravings
Dizziness
Stomach pain
Difficulty sleeping
How Do You Treat the Keto Flu?
If you're suffering from symptoms of the keto flu, you want relief fast. The good news is that it's pretty easy – you need electrolytes. Specifically, your body needs:
Sodium
Magnesium
Potassium chloride
Calcium
Why do you need electrolytes on the keto diet? It's all about the eating shift for your body and what it does. When you change your body's fuel source, it changes how your body acts.
For instance, your insulin levels will drop because you're not consuming the same level of carbs (sugars). As that happens, your kidneys will ramp up their effort to flush out extra water and sodium. The body wants to keep things in balance, so as the sodium levels drop, it will also excrete things like magnesium, potassium, and calcium. The result? You feel like crap because of that electrolyte imbalance.
How do you get electrolytes into your system, though? You can find foods that include high levels of electrolytes, particularly sodium. Pickles are a great choice. You might also try an electrolyte supplement.
However, it's better to consume your electrolytes in a beverage to help fight the dehydration that goes along with sodium depletion. Does that mean you should head over to the grocery store and stock up on sports drinks? No, don't do that.
Sports drinks aren't keto-friendly and contain a ton of sugars (carbs). You'll be preventing your body from reaching ketosis and fueling the unhealthy sugar cravings at the same time.
What's in a Keto Electrolyte Drink?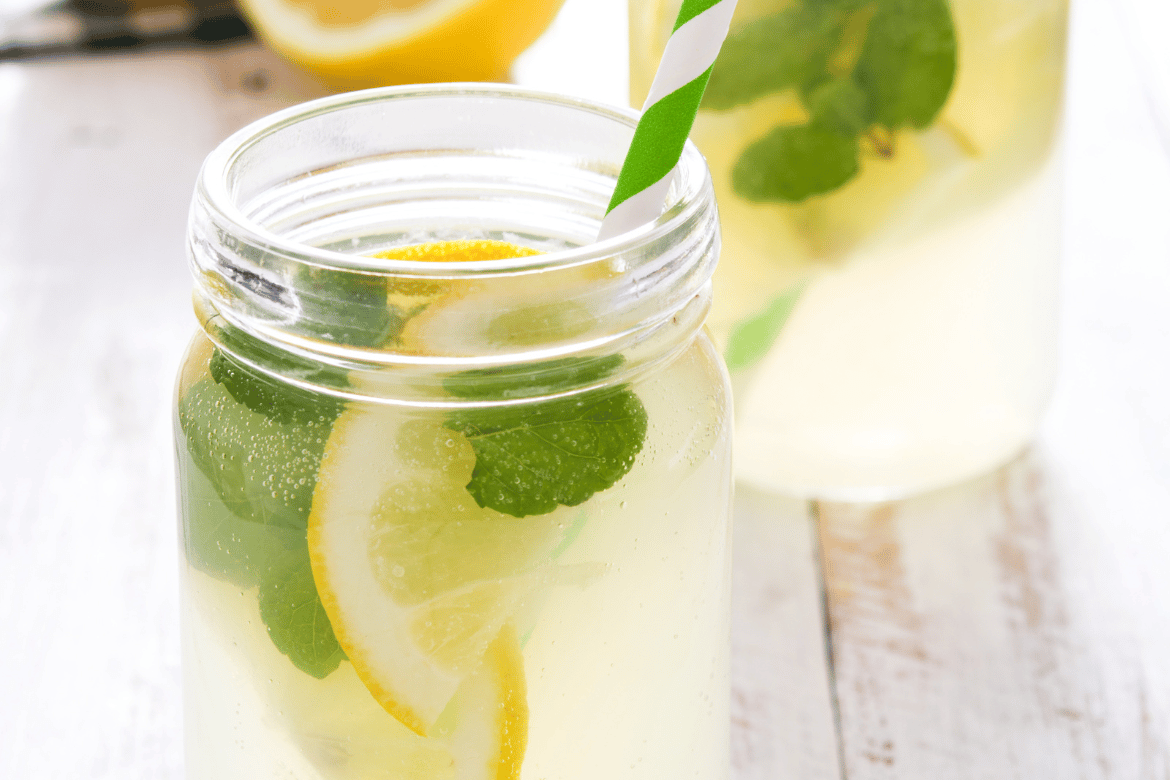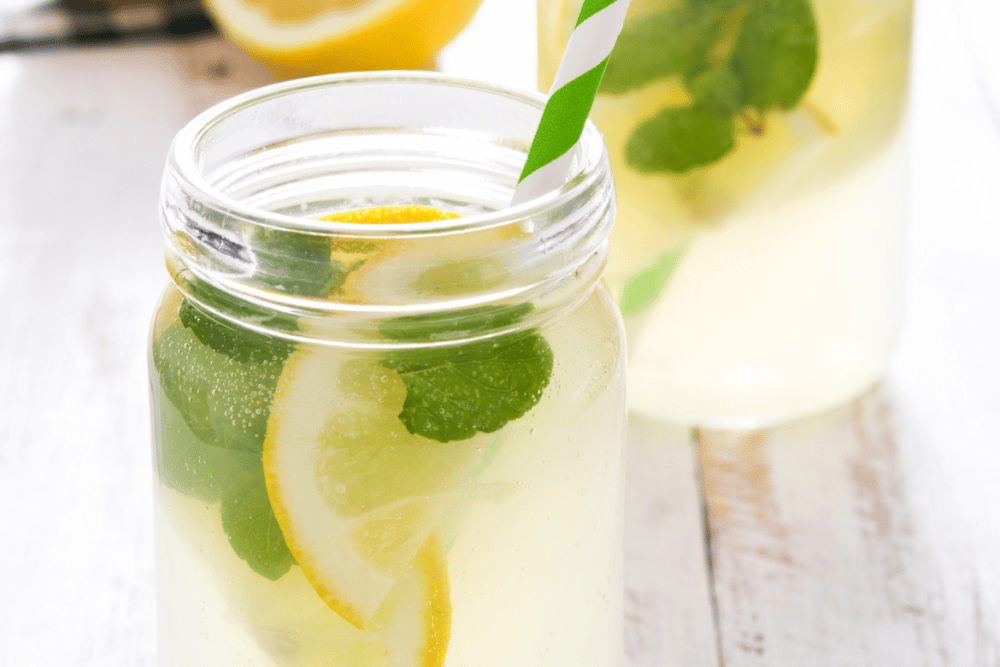 Fighting back against the keto flu or just ensuring that you're getting enough water and electrolytes on a regular basis is important. But what goes into these drinks? You can create your own homemade electrolyte drink recipe based on my own, which I'll discuss below.
First, anyone living a keto lifestyle should make sure that their electrolyte drinks include all four primary electrolytes (sodium, magnesium, potassium, and calcium). Second, realize that you can create your own drink, but many recipes require you to add electrolytes manually.
That means having to buy things like Himalayan salt and finding natural sources of potassium chloride, calcium, and magnesium that you add by hand to your drinks. Alternatively, you can go with a pre-made product, like Keto Chow's Electrolyte Drops.
Next, make sure you have water enhancers handy to flavor your drink without adding any extra sugar that might knock you out of ketosis. I'll give you my recipe first, and then I'll include some additional enhancers and flavoring choices.
My Base Keto Aid Recipe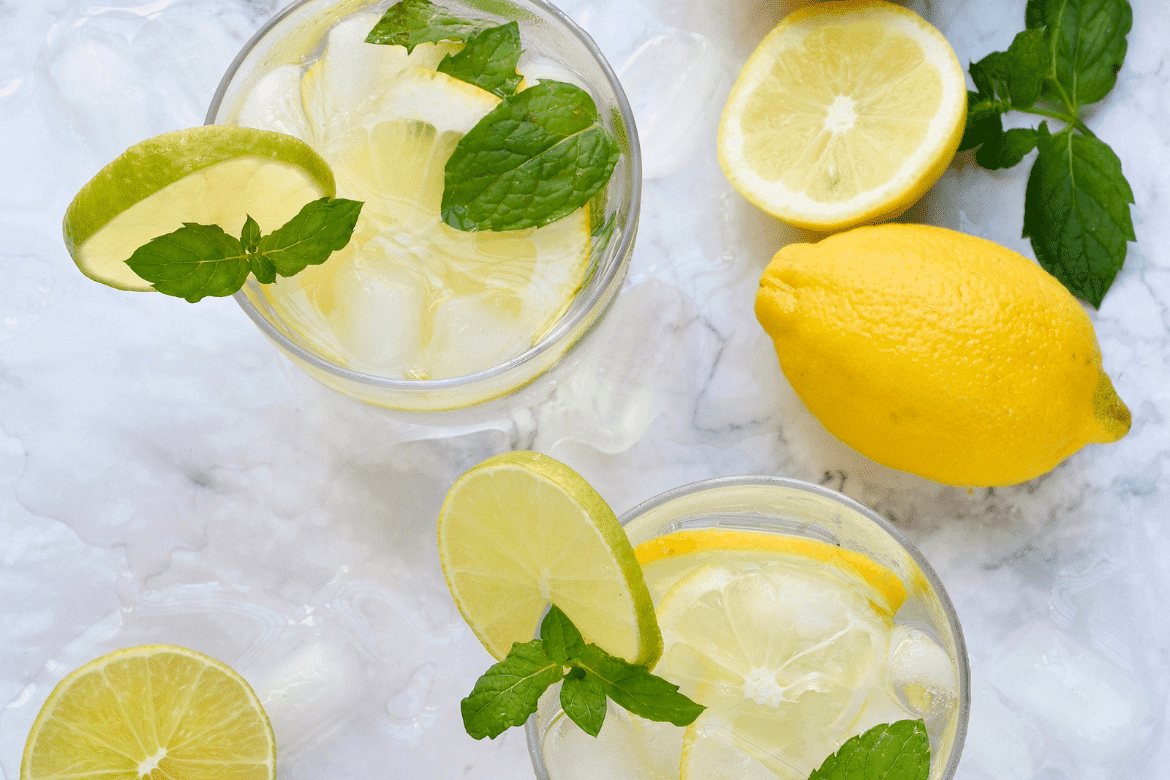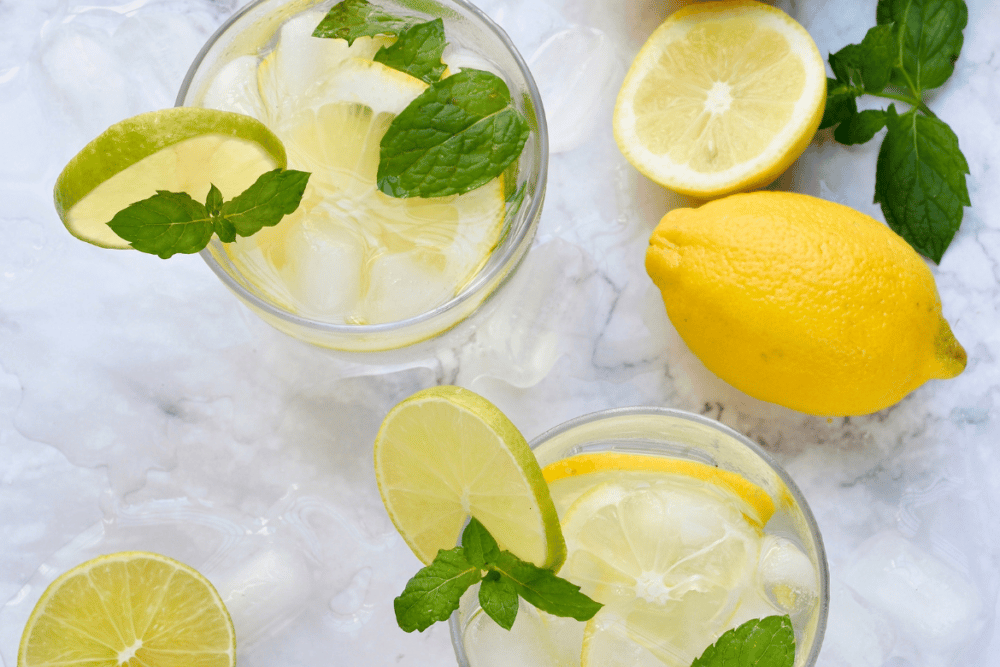 For the base keto-friendly electrolyte drink recipe, you'll need to just combine six cups of water (the main ingredient, because you want to drink a ton of water) with 6 droppers of Keto Chow Electrolyte Drops.
Note that you'll want to play around with this recipe. The flavor can be very mineral-forward, so I scale it back. You can use up to 5 droppers per 16 ounces of water, though, so play around and find the right ratio for you.
If you go the manual route instead of using Keto Chow drops, I recommend using ¼ teaspoon Redmond Real Salt, ½ teaspoon potassium chloride, 2 teaspoons magnesium powder supplement
Enhancing the Taste
The base recipe above gives you all the electrolytes and water that you need. However, you'll find it lacks a bit in terms of taste (well, a lot, actually). The good news is that you can ramp up the taste easily. Some of my favorite additions include:
Simple syrup made with your keto-friendly sweetener of choice instead of regular sugar (monk fruit is a favorite of mine).
Lime juice gives it a touch of sweetness and a little sourness.
Lemon juice to make low-carb lemonade.
Fruit juice (watch the carbs, though!).
Sea salt if you want to balance out sweet and sour flavors.
Apple cider vinegar brings health benefits, plus a wonderful tang.
Sugar-free ginger beer to satisfy that sweet tooth.
Sparkling Ice Drinks can also be a great addition for more flavor.
Adult Beverage Conversion
If you were thinking that this homemade electrolyte drink recipe would be very easy to convert into a cocktail, you're right! You can turn it into an easy keto rum punch with some white rum. Replace the still water with club soda and you've got the makings of a great gin-based cocktail, too.
Combine club soda, your electrolyte supplement, dark rum, and lime juice and you've got yourself a keto Dark and Stormy. Serve them in mini mason jars for a fun beverage experience!
With all that being said, make sure you limit your intake of alcoholic beverages to keep your carb intake under control.
Other Things to Think About
While my keto aid recipe will delight your taste buds (with the right additions), sometimes you can't carry a drink with you. For those times, I recommend manual supplements, like magnesium tablets or an electrolyte powder that you can add to a bottle of water to help keep your electrolyte levels balanced and the keto flu at bay.
Keto Printables
Have you ever tried Keto Chow? It's the easiest meal around + you can bake with it! Sweet and savory flavors to stock your pantry. Get 10% off your first purchase with code OLIVIAWYLES.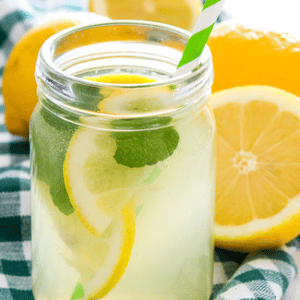 Keto-Aid Electrolyte Drink
If you need a quick & easy keto drink full of electrolytes to help you beat the keto flu, try this tasty, lemon-y keto aid recipe.
Print
Pin
Rate
Instructions
Combine all ingredients in a ½ gallon jug (64 oz). Add ice and additional flavorings if desired.
Nutrition
Serving:
1
drink
|
Calories:
10
kcal