If you're like most people, you assume that life on the keto diet is pretty limited. After all, you're focused on eating as few carbs as possible, and that usually means forgoing sweet treats. I know that was my assumption, at least at first, but I was wrong! Keto life can be so sweet! Take this keto simple syrup recipe for instance. A natural sweetener, it can bring a touch of sweetness to so many dishes, all without bumping your net carbs up too much and knocking your body out of ketosis.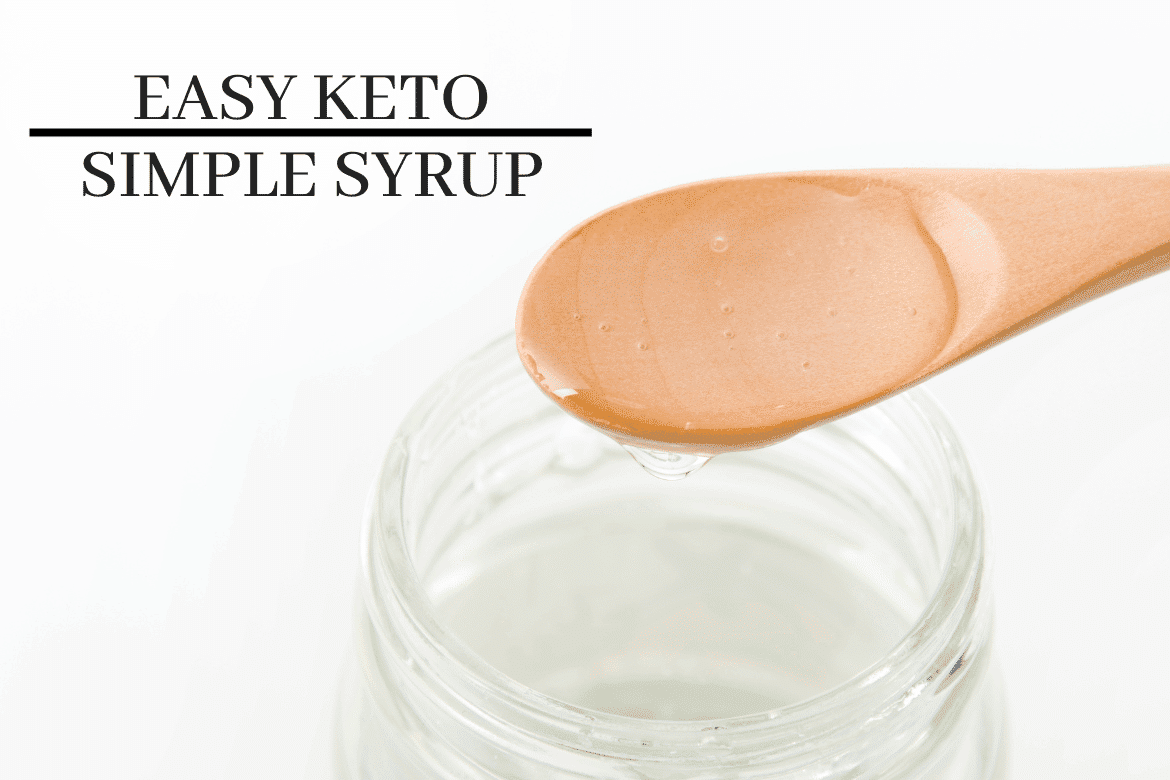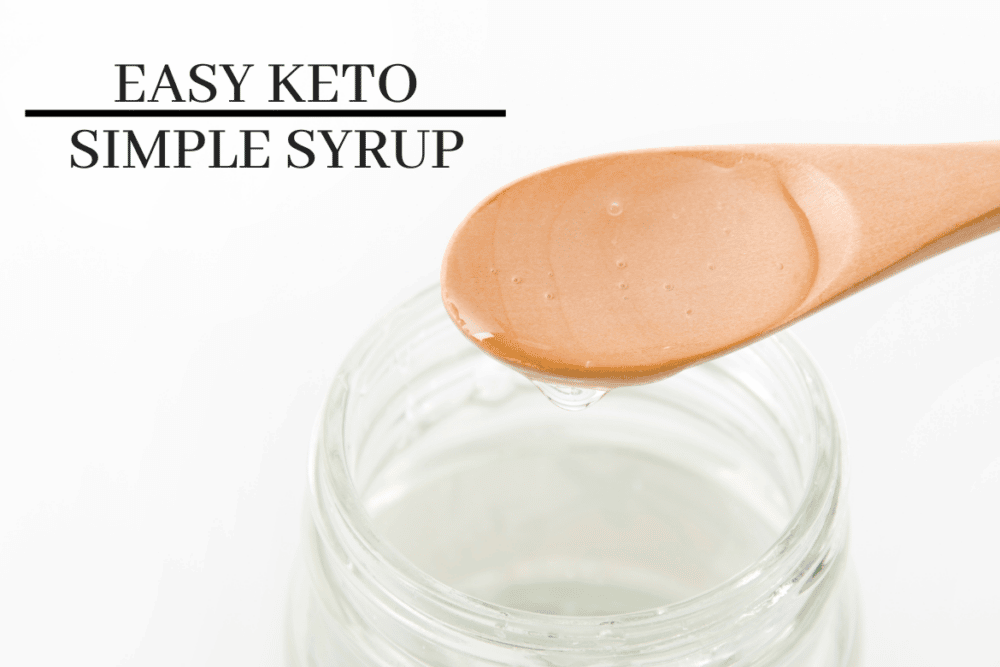 In this keto simple syrup recipe, I'll cover how to make this keto sweetener, how to use it in your daily life, and tips to ensure you're able to keep a ready supply on hand for any time you need a quick touch of sweetness.
A Low Carb Sweetener
My keto syrup is not your regular liquid sweetener. You won't find any high-fructose corn syrup, xanthan gum, regular sugar, maple syrup, or other high-carb options here. It's a tried-and-true solution for those who want to keep their body in ketosis, but need to add a hint of bright, sugary sweetness to their day. This simple recipe is particularly good for making your favorite cocktails and other beverages just like regular simple syrup.
If you're ready to get going, jump to the recipe card below. However, if you want to know a bit more about making keto sweetener before that, keep reading for great tips and tricks.
Grab a free printable: Keto Food Lists
Why Skip Sugar-Free Liquid Sweetener?
Before we get too far into the discussion, let's touch on something that most of you are probably already wondering. That is, why bother with keto syrup in the first place? I mean, there are plenty of readily available sugar-free liquid sweeteners out there. Just a few drops will sweeten up just about anything without bumping your carb intake over the top, so why worry about the syrup itself?
That was my thought, too, at least at first. After all, if I'm only after a little sweetness to counterbalance acidity or something, then why go to all the trouble of making a keto syrup? Here's what I discovered – it's not just about the sweetness.
A good keto syrup brings other things to the party that you'll miss in your favorite drinks if you go with a plain keto sweetener, like body and volume. A couple of drops of liquid sweetener cannot replace those, and you will definitely notice their absence, whatever you're making.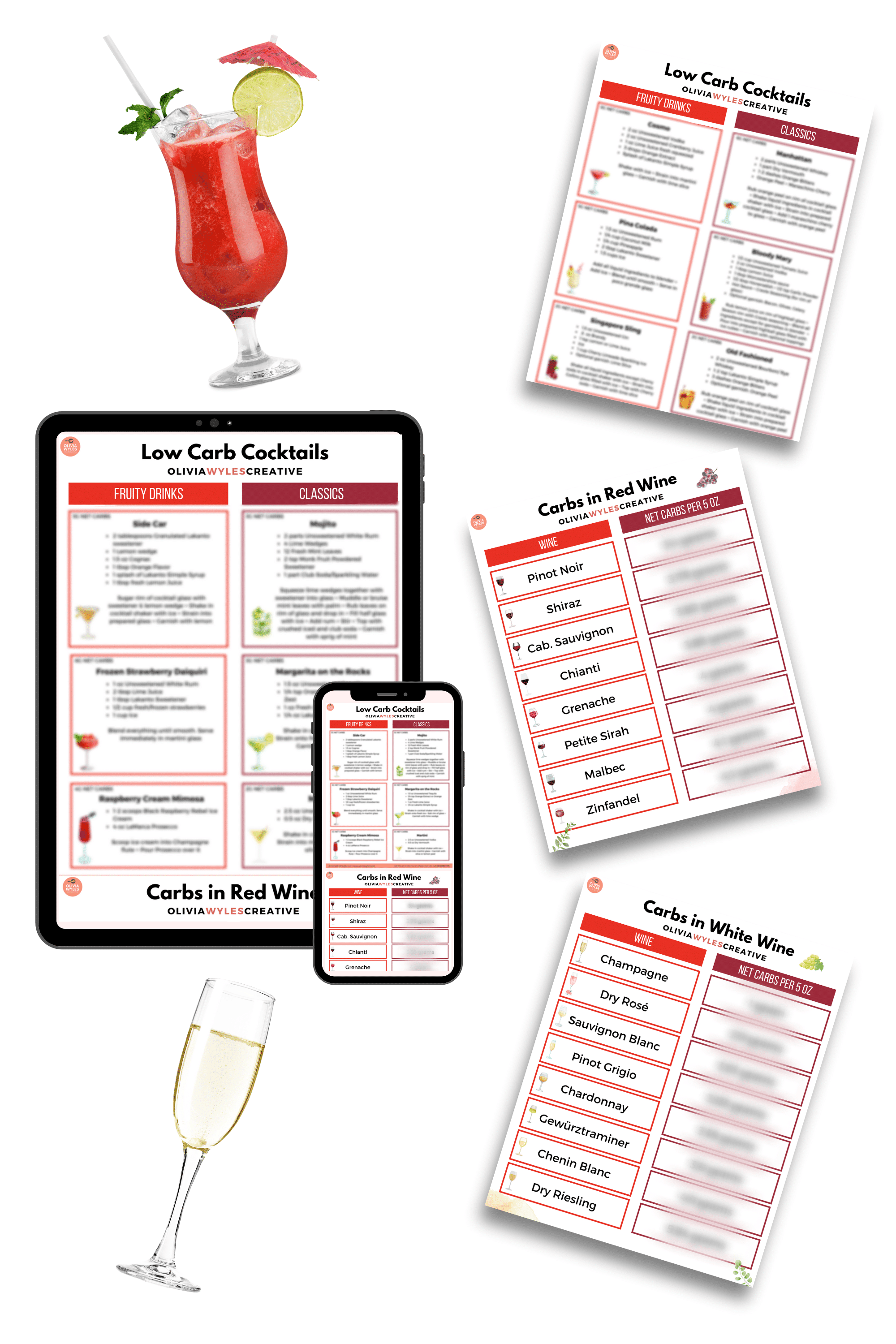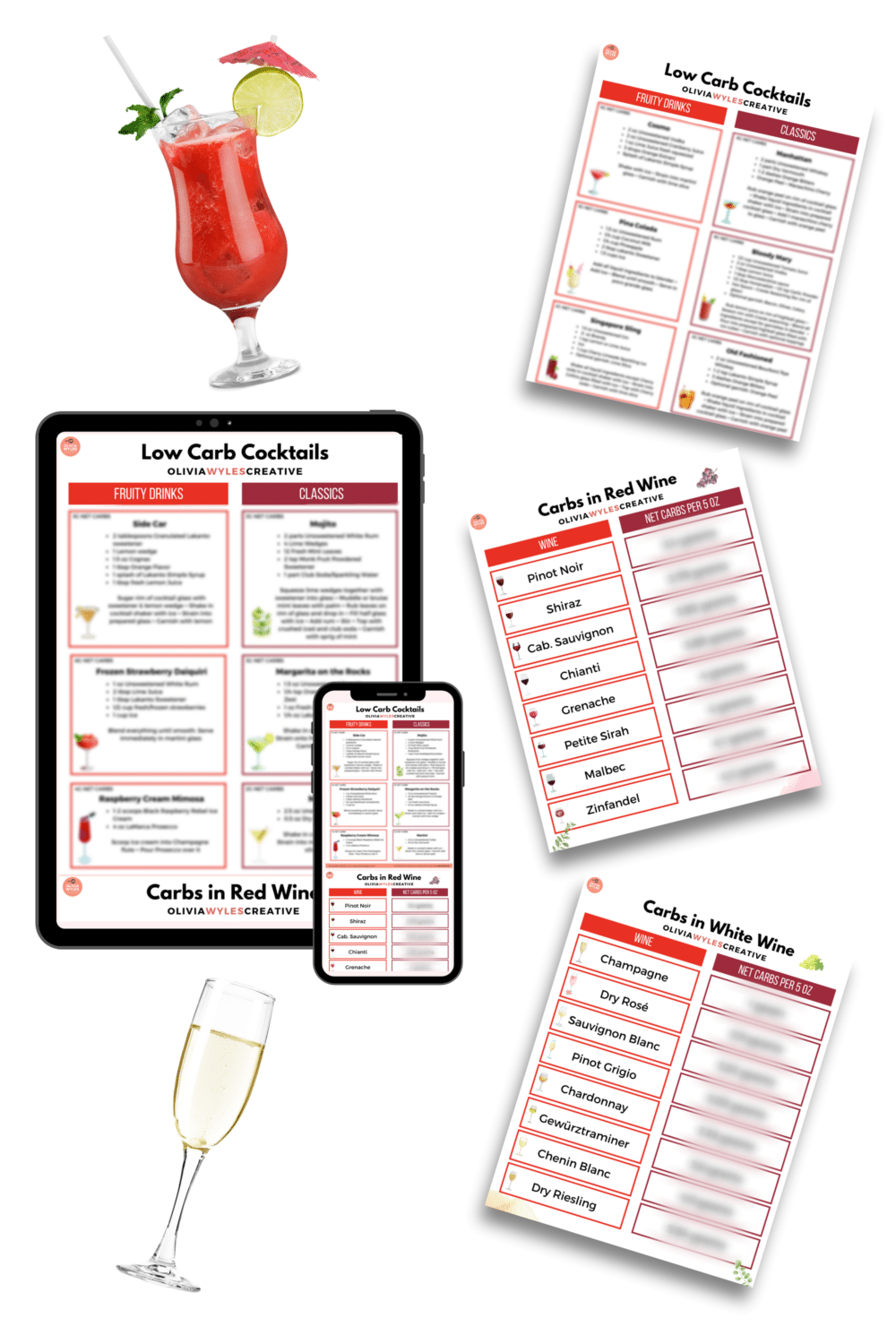 Behind My Love of a Great Cocktail
Growing up, cocktails were the thing for my parents. Both my mom and my dad loved a good cocktail, from whisky sours to mojitos. While most of my friends' parents drank beer or maybe went for a whisky and Coke, mine loved to hand-craft cocktails.
That makes sense, though, considering my dad's love of cooking. And while my mom only cooked desserts and for special occasions, she loved making things as much as my dad did. I think they both loved the creativity that went into the process as much as the finished product.
Anyway, I grew up watching my folks get creative with simple syrup made from pure sugar and other ingredients, making their own versions of popular cocktails and sometimes just creating their own recipes from scratch.
Neither of my parents drank to excess, but the crafting of cocktails was definitely a part of my childhood, along with the smells and colors that went with them. As I matured, I guess that just sort of stuck with me – kind of like the love of cooking that I learned from my dad.
How Does Keto Syrup Differ from Traditional Simple Syrup?
Traditional simple syrup is just that – simple. There are only two ingredients needed: granulated sweetener and water. Combine them, add some heat, and stir until the sugar dissolves, and you have a plain syrup that will work for most cocktails, as well as for other things.
Of course, that won't work if you're following the keto diet like me. That dose of carbs will likely knock you out of ketosis (especially since you're already getting a hit of sugars from the alcohol if you're making cocktails).
My sugar-free syrup omits regular sugar and instead relies on a keto-friendly option: allulose monk fruit sweetener, which even has less impact on your blood sugar than can sugar. And, best of all, you get just 2g of net carbs per serving, making this a great replacement for keto dieters!
Keto Syrup Ingredients and Equipment
1 cup water (hot water – don't use room temperature water)
1 cup granulated allulose monk fruit sweetener (or your preferred sugar substitute)
A small saucepan
A glass jar to store the syrup (I recommend a mason jar)
*You do NOT need a thickening agent.
Sugar-Free Simple Syrup Recipe Instructions
Making keto syrup is incredibly easy. Just add your water and allulose monk fruit sweetener to a pot and heat it on the stove. Stir it until the sweetener dissolves, but don't boil the liquid. Set it aside and allow it to cool and then you're all set. Store this low carb sweetener in your refrigerator and it should be good for up to two weeks.
How Much Keto Syrup to Use?
So, how do you mix this sugar-free sweetener into your cocktails and other recipes? My recommendation is to replace traditional simple syrup in a 1:1 ratio in your favorite drink recipe, but you may want yours a little sweeter or a little less sweet. Start with 1:1 and then tailor the mix to your personal preferences.
What to Use Keto Syrup In?
You can use this keto syrup in just about anything, not just low carb cocktails. It's particularly good for making cocktails like mojitos and Moscow mules where you need a little bit of sweetness, but don't want to overdo the carbs, but you can also use it in other ways, such as:
Add moisture and sweetness to baked goods.
Add it to cold-brew coffee and other cold drinks.
It's a great addition to tea.
Use it to top keto pancakes.
How to Make Flavored Keto Syrup
Love the idea of infused flavors in your keto syrup? It's super simple to do.
Add herbs, spices, and other simple ingredients to the simmer and strain them out when the syrup cools.
Add flavoring extracts (¼ tsp.) to the cooled syrup.
Add lemon or lime juice to the syrup for a unique take on sours.
Did you enjoy this easy recipe? Here's more you'll enjoy:
Yield: 12
Keto Simple Syrup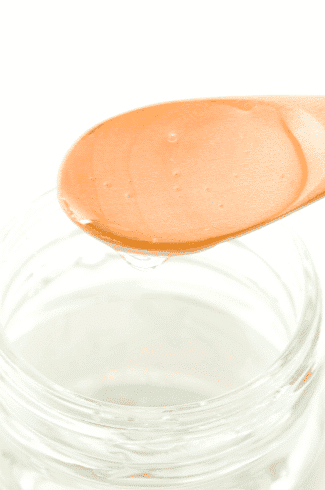 A natural keto sweetener that can bring a touch of sweetness to so many dishes, all without bumping your net carbs up too much or knocking your body out of ketosis.
Ingredients
1 cup of water
1 cup allulose monk fruit sweetener
Instructions
Combine water and allulose sweetener in a pot
Bring the mixture to a low simmer on the stove
Stir until the sweetener is dissolved
Set aside and allow to cool
Store it in the fridge. It has a shelf life of about 2 weeks.
Nutrition Information
Yield
12
Serving Size
1
Amount Per Serving
Calories

0.
Total Fat

0g
Saturated Fat

0g
Trans Fat

0g
Unsaturated Fat

0g
Cholesterol

0mg
Sodium

0mg
Carbohydrates

16g
Net Carbohydrates

0.g
Fiber

0g
Sugar

0g
Sugar Alcohols

16g
Protein

0g