Last Updated on December 25, 2021 by Chetan
It's 6:00 pm on a weeknight. You're so tired from the work day you can barely see straight. The kids are starting to get restless. The fridge has practically nothing to throw together into an acceptable family dinner. The easy choice would be to order pizza or Chinese. You open the freezer and instantly feel relieved. You have a fabulous Keto Soft Taco Casserole to heat up and placate your starving family. Problem solved!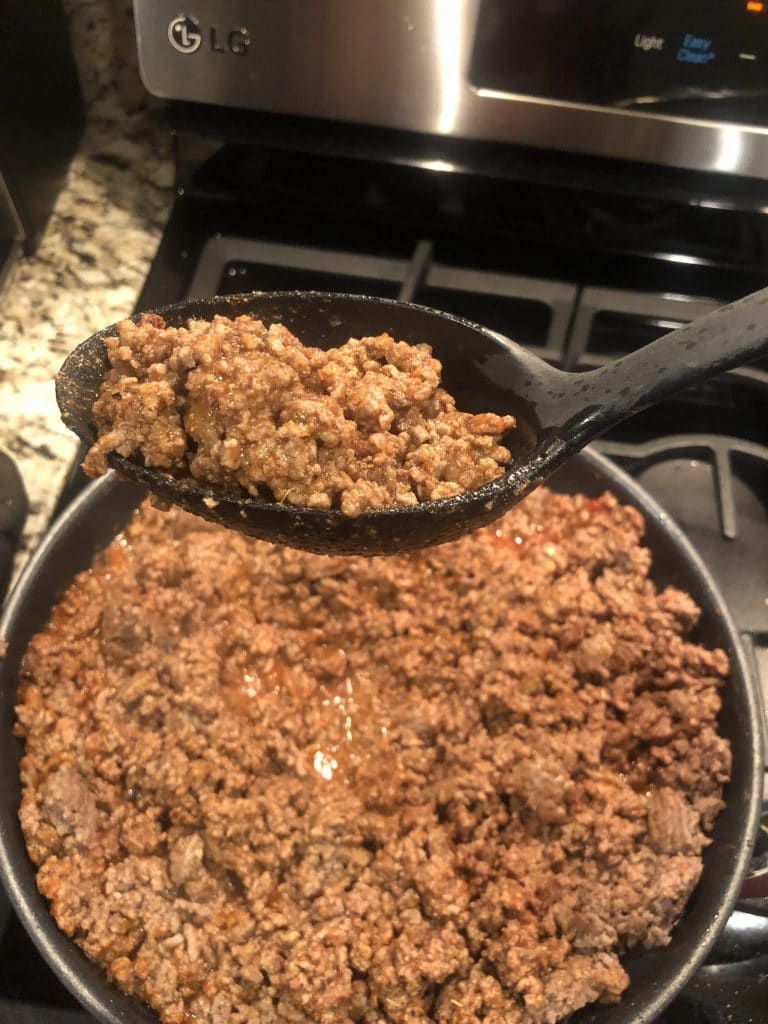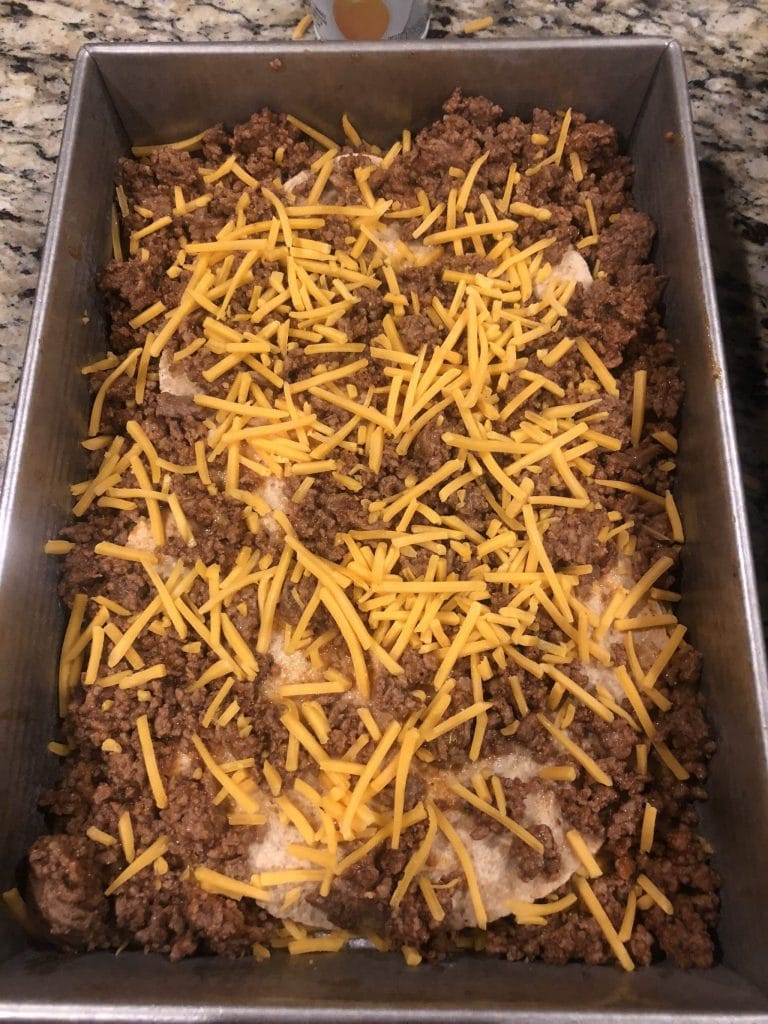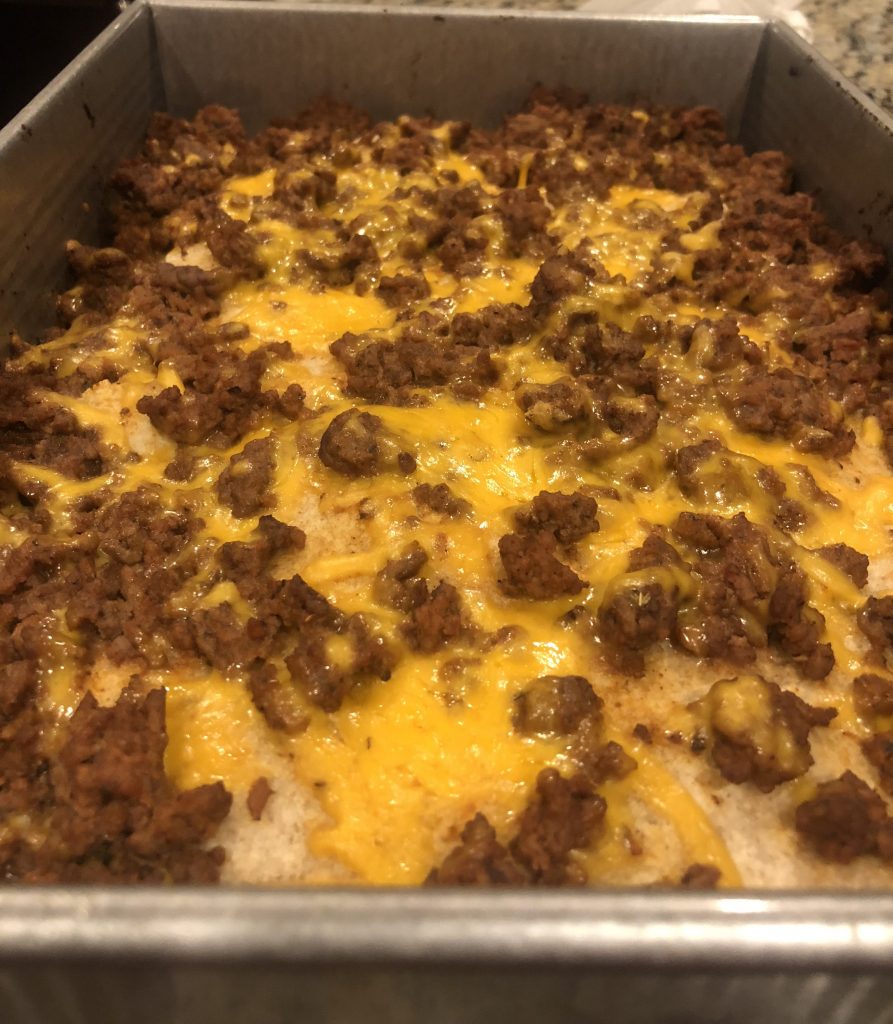 This post may contain affiliate links. Please read my disclosure for more info.
This is a recipe to feed the masses. It's so popular in my family they tend to forget the rest of the meal prepped recipes exist, and it's one of the easiest one to make! I often double this recipe to keep up with the demand. The carb count is surprisingly low even though this casserole includes tortillas. I use these handy, amazing Mission Foods Carb Balance Whole Wheat Soft Taco tortillas or La Tortilla Factory Whole Wheat Low Carb tortillas to keep it Keto friendly. I honestly can't tell the difference between this and a regular tortilla (neither can my 12 year old!).
Grab a free printable: Keto Food Lists
Have you guys tried meal prepping? I absolutely love it and it's incredibly worth it. This is one of my go-to recipes and it's freezer friendly. Make sure you check out the guides below so you can have easy weeknights too:
Tips for Making Keto Soft Taco Casserole
This casserole makes a great base that be dressed up with lettuce, sour cream, and hot sauce. My favorite is Taco Bell Sauce! This dish is very mild so it's kid friendly. If you need a quick recipe for a potluck or get-together, make, bake, cover and freeze in a 13×9 foil pan. Then, put in your fridge in the night before to thaw and reheat it just before heading to the party. Right before serving, top with some fresh cilantro and lime juice for some extra flavor. You can also substitute ground chicken or ground turkey for the ground beef. You can't mess up this dish! I hope your family enjoys this dish as much as mine.
Yield: 8
Keto Soft Taco Casserole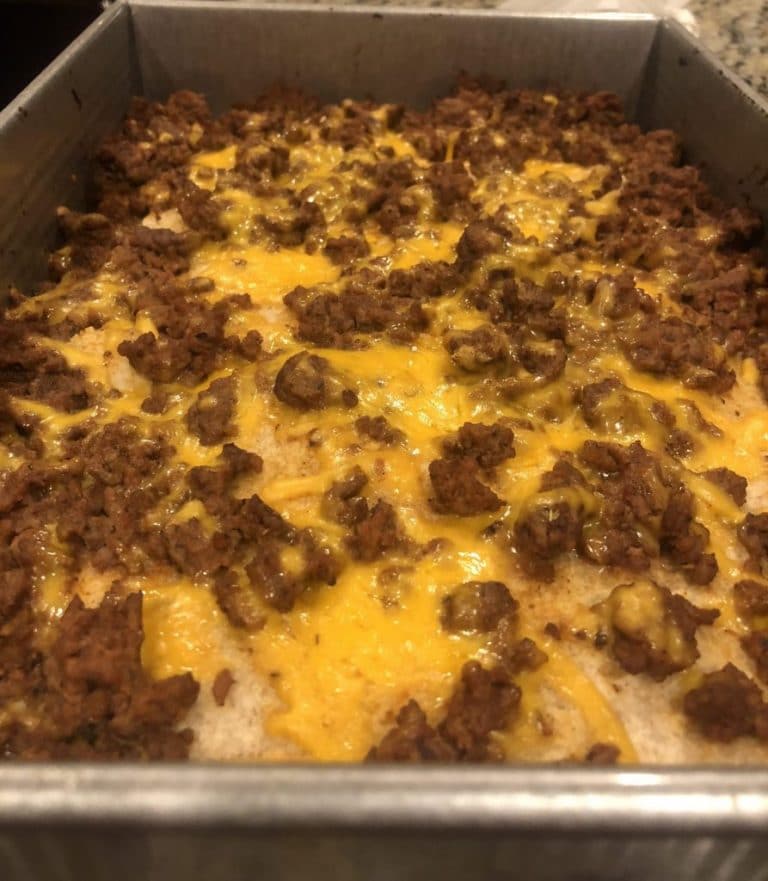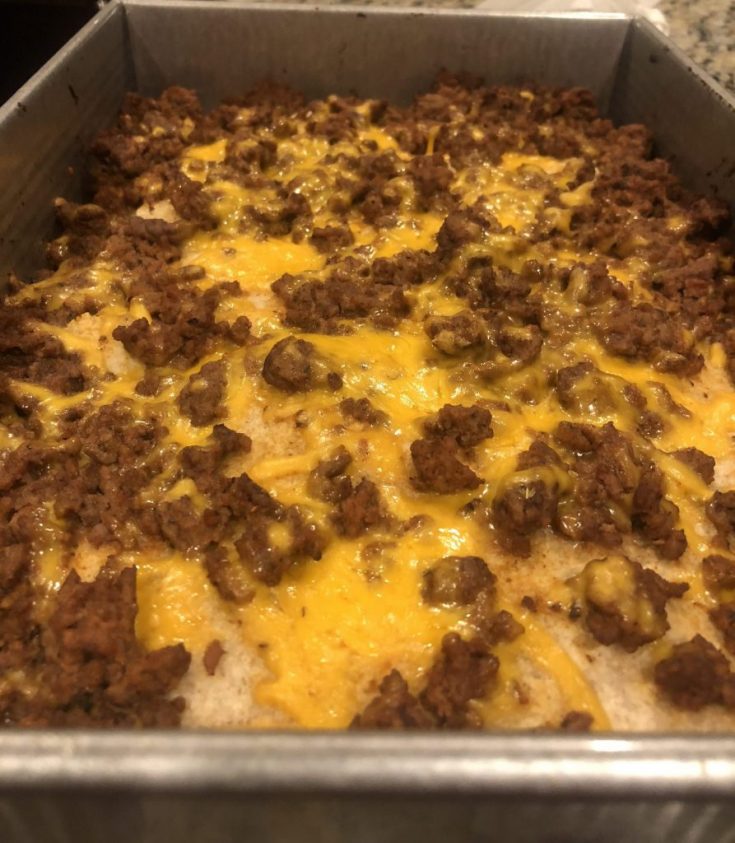 Ingredients
1 pound ground beef
1 8-ounce can organic tomato sauce
4 low carb whole wheat tortillas
2 cups shredded cheddar cheese
1 tablespoon chili powder
1 teaspoon ground cumin
1 teaspoon garlic powder
1 teaspoon paprika
½ teaspoon oregano
½ teaspoon onion powder
¼ teaspoon salt
¼ teaspoon black pepper
¼ teaspoon red pepper flakes
Instructions
Preheat oven to 350 degrees and grease 9x13 baking dish with cooking spray or olive oil.
Heat olive oil in a large skillet over medium-high heat. Add ground beef to skillet and cook for 5-6 minutes until brown, breaking up the meat with a spatula. Drain excess grease.
Stir in tomato sauce and seasonings. Simmer for 3-4 minutes.
Spoon a thin layer of ground beef mixture into bottom of the prepared baking dish. Sprinkle a layer of shredded cheese over the top. Cut tortillas into strips and layer on top of cheese. Continue layering ground beef mixture, cheese, and tortilla strips until baking dish is filled. It does not have to be perfect!
Bake for 20-30 minutes uncovered until cheese on top is bubbling.
Nutrition Information
Yield
8
Serving Size
⅛ of casserole
Amount Per Serving
Calories

288
Total Fat

18g
Cholesterol

63mg
Sodium

508mg
Carbohydrates

10g
Net Carbohydrates

6g
Fiber

4g
Sugar

2g
Protein

22g
Want to know how to start a Ketogenic Lifestyle? Check out my guide here!