Are you ready to satisfy your sweet tooth without going off your keto diet? Then you have to try this delicious holiday inspired recipe for Keto Martha Washington Candy or Coconut Bon Bons! This treat is sure to make all of your keto, low carb friends super excited!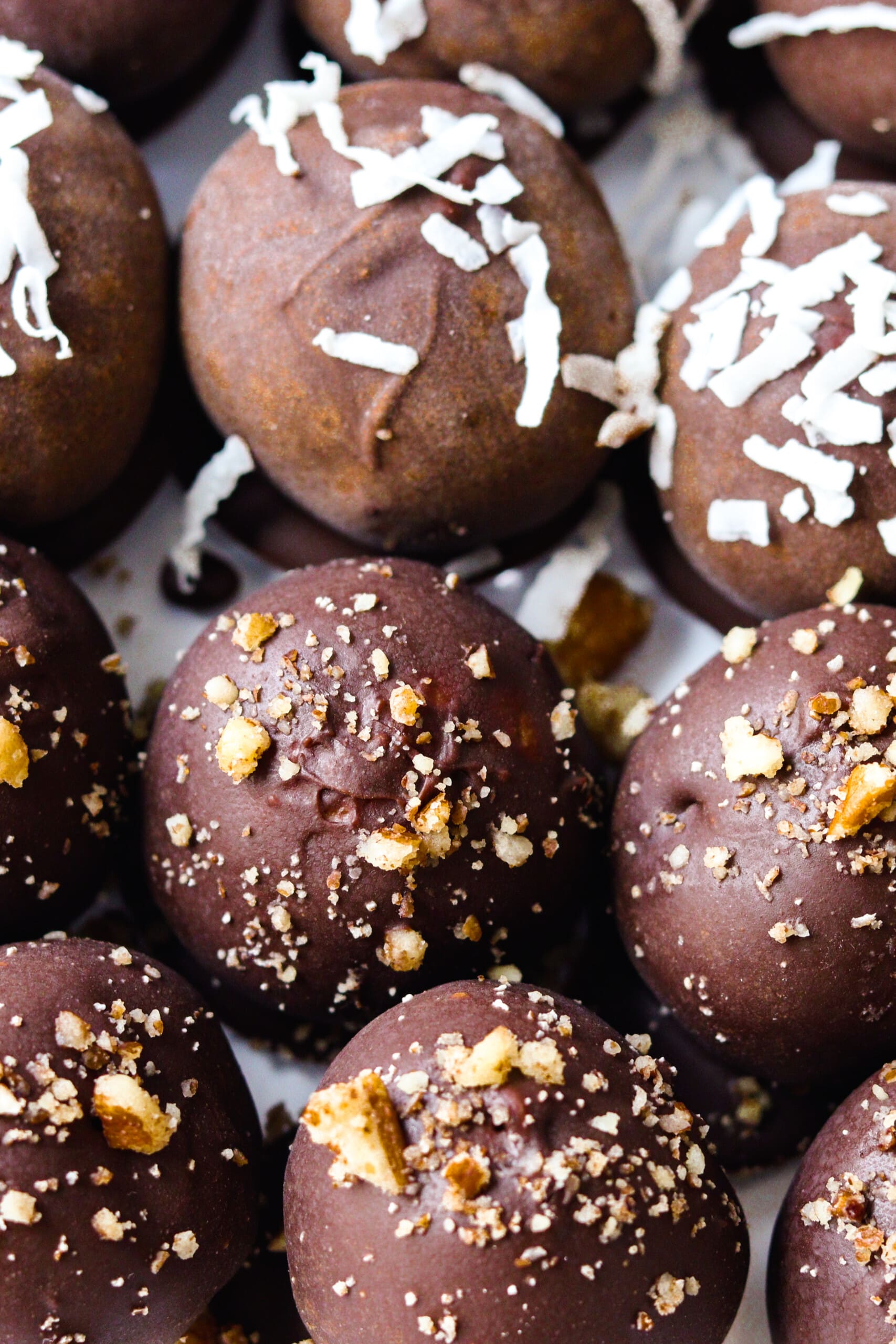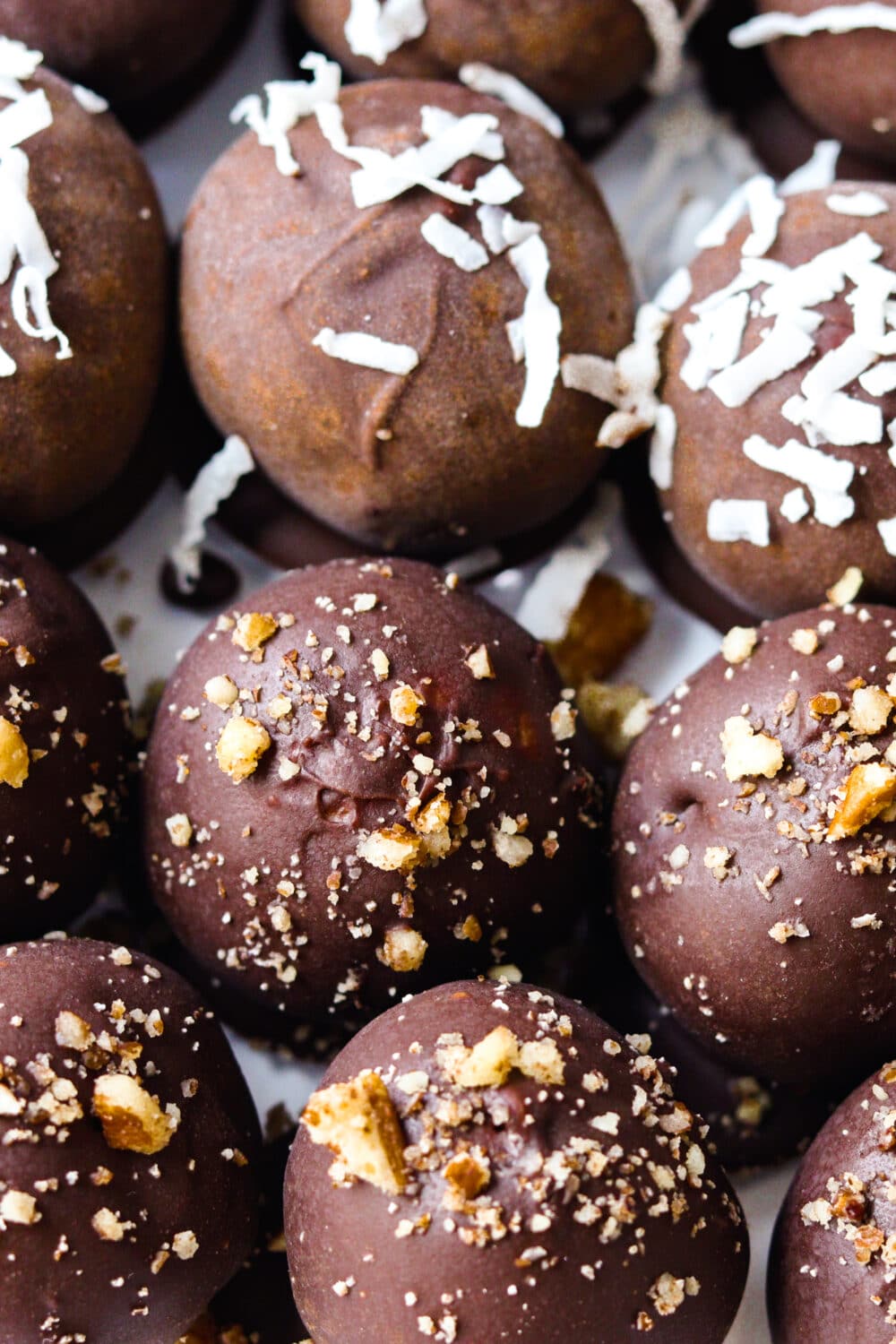 Not only are these coconut bon bons fun to make, but they also taste amazing with a crisp outer shell and luscious center. Get ready because this is the perfect healthier low sugar alternative when a craving hits. Let's get started so that you can have your own batch of Keto Martha Washington Candies in no time at all!
What are Keto Martha Washington Candies?
Martha Washington Candies are sweet, delicious treats to satisfy any sweet tooth! Perfect for the holiday season, Martha Washington Candies make a great addition to candy and cookie trays, while they're also low in sugar and carbs – making them suitable for those following a keto diet. Whether you plan on gifting these sweet treats or keeping them all to yourself, these low carb Martha Washington candies can be enjoyed by chocolate lovers of all ages!
How to Make Keto Martha Washington Candy
Get ready to make an old-fashioned favorite in a keto-friendly way! Martha Washington Candy is creamy, nutty, and so satisfying. With just a few simple ingredients and some delicious semi-sweet chocolate chips, you can whip up this delicious candy with ease.
Grab a free printable: Keto Food Lists
Lakanto monk fruit sweetener – If you're on a keto diet but have a serious sweet tooth, making these keto candies with Lakanto Monk Fruit Sweetener and Lakanto Sugar Free Semi Sweet Chocolate Chips is an excellent solution! This recipe is a healthier alternative to the traditional Martha Washington candy that typically uses confectioners' or powdered sugar. Using the Lakanto Monk Fruit Sweetener and Sugar Free Chocolate Chips ensures that your candy balls only contain natural sugars from monk fruit without empty carbs. You can use my code: OLIVIAWYLES for 15% off your entire purchase at checkout.
Pecan Sticky Bun Keto Chow – Keto Chow Meal Replacement Shake is the perfect keto-friendly solution for busy people, especially during the holiday season! Not only does it provide essential vitamins and minerals for optimal nutrition and energy, but the Pecan Sticky Bun flavor takes this candy recipe to a whole new level. With just eight simple ingredients you can make keto Martha Washington candy that will bring back old-fashioned holiday memories. Making this classic treat keto-friendly has never been easier or tasted better!
Butter – To enjoy a classic Christmas candy like Martha Washington, melted butter is the perfect ingredient. Unsalted butter adds a smooth and creamy texture to the layers and helps bind them together. Using room temperature butter will melt the butter easily. Butter adds a slight glossy sheen to the outside that can take your finished product up a notch.
Unsweetened coconut flakes – With the use of unsweetened coconut flakes, these low carb candy balls have a subtle sweetness and are bursting with flavor. These delicious keto coconut bon bons have better texture than those made with processed sugar substitutes, making them even more enjoyable. Not to mention, unsweetened coconut flakes are low in carbohydrates which is perfect for making keto desserts while staying in ketosis.
Start by adding melted butter in a saucepan along with heavy cream and powdered sugar-free sweetener. Simmer the mixture until it thickens and then add it to a mixing bowl.
Note: Keto Chow is optional, can sub almond flour, xanthan gum, salt and desired flavorings, however, Keto Chow is a super easy way to add flavor and perfectly balanced vitamins and minerals that are specifically formulated for the keto diet. (Dr. Berg approved!) This is why I'm obsessed with it.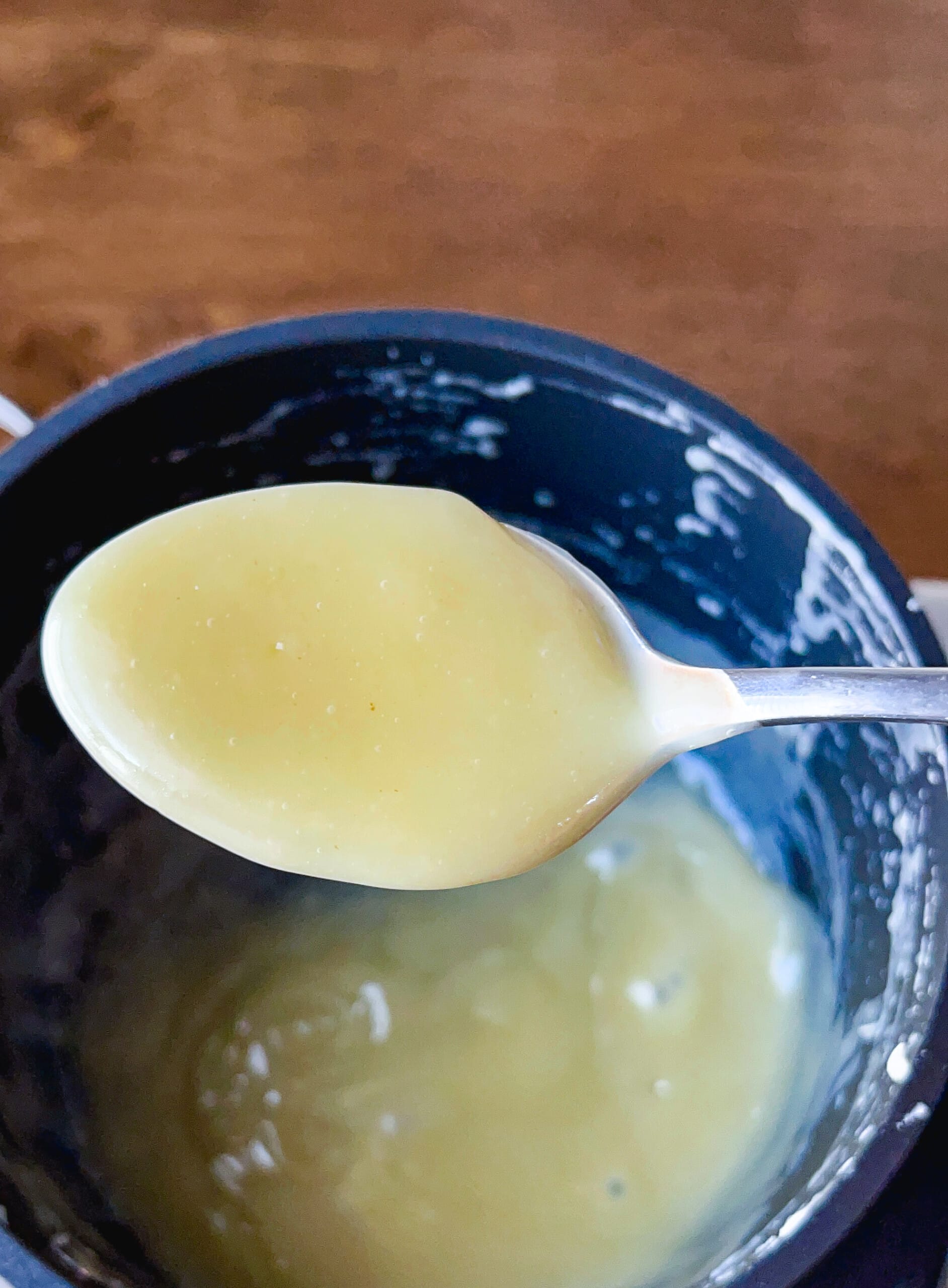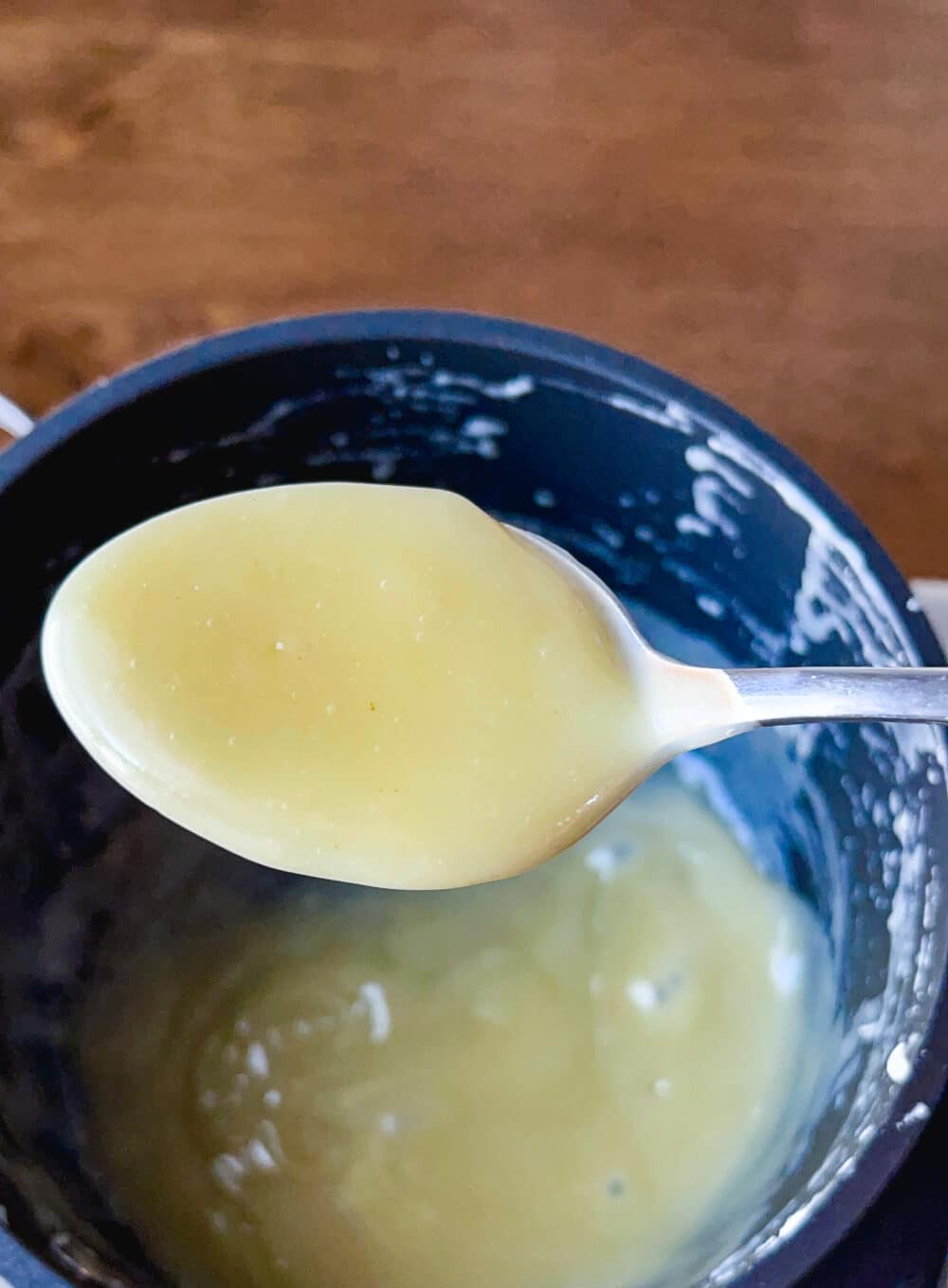 Beat together the creamy coconut flavor with the traditional Keto Chow for a salty sweetness that really stands out. Finally, stir in crushed pecans and some colorful chocolate chips for an irresistible result!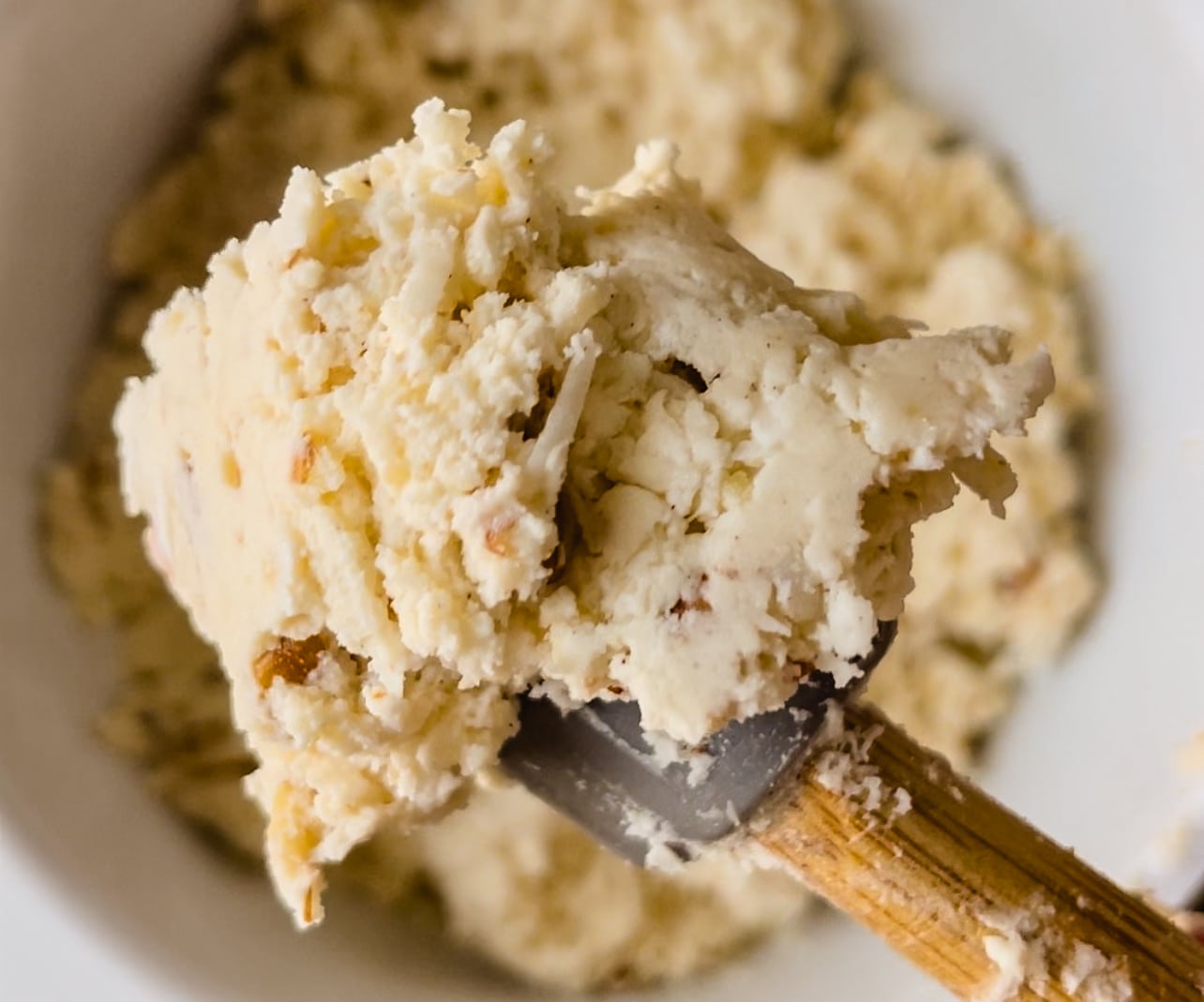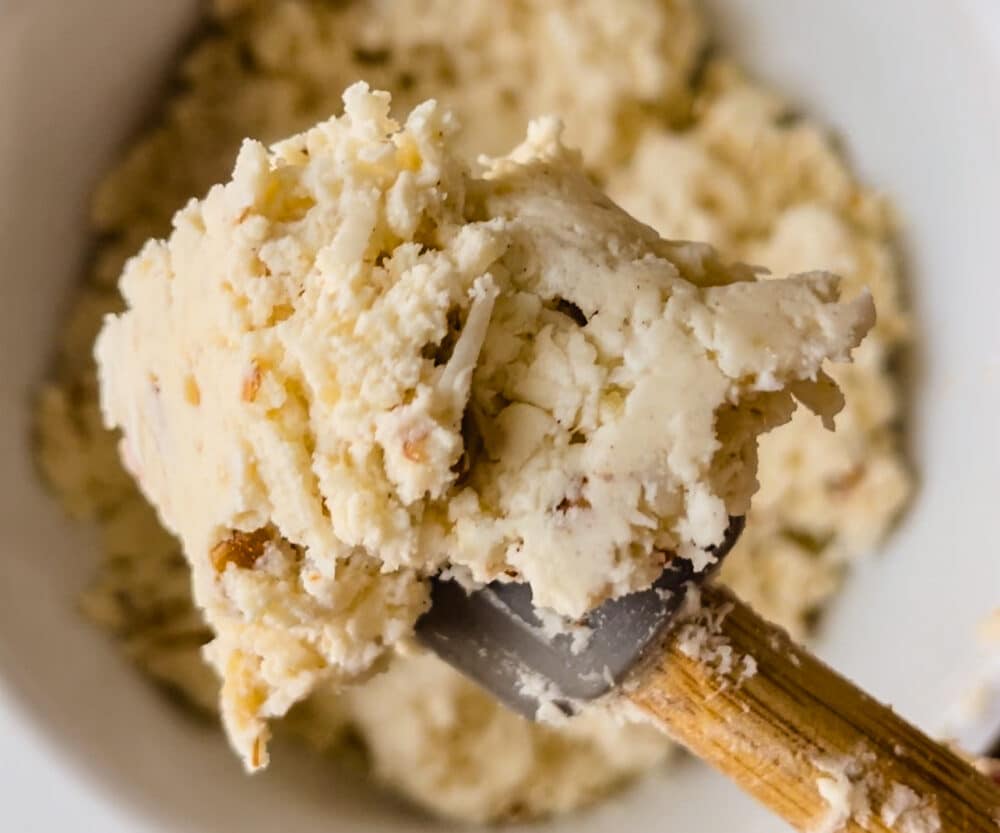 Divide the dough and put in the fridge for one hour so they harden a bit. Then take it out of the fridge and let it sit for a few minutes so its easier to work with the dough.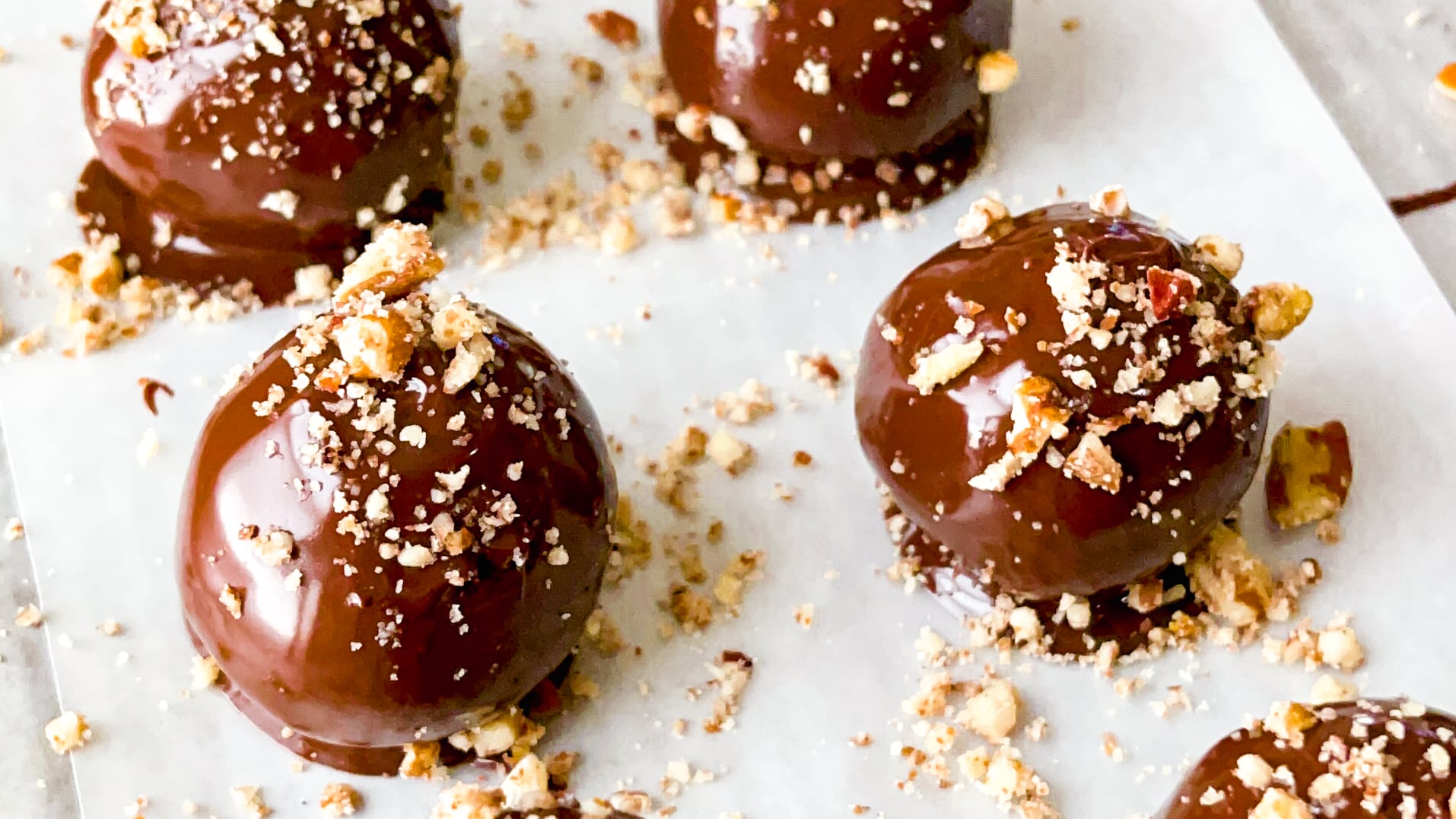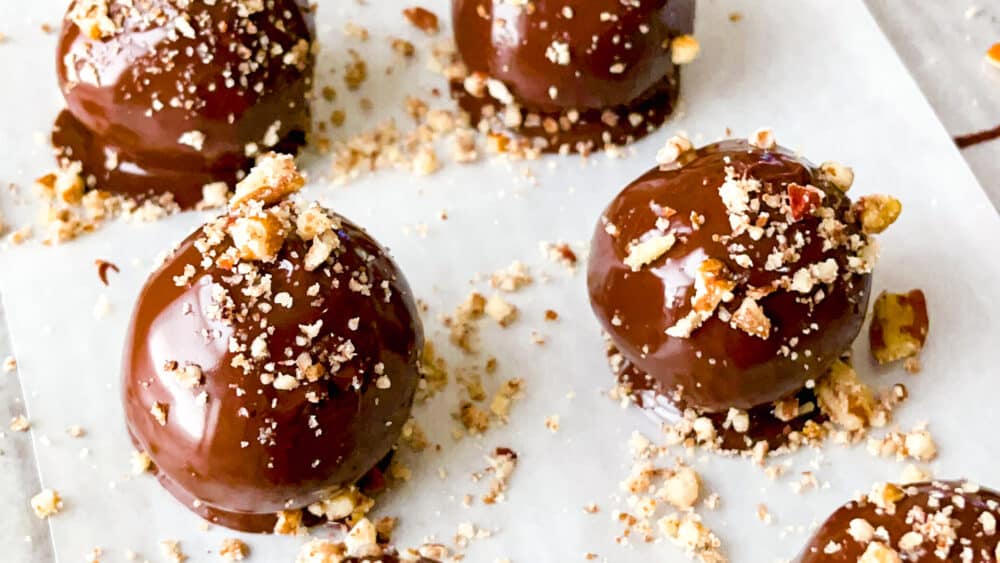 For the decadent chocolate coating, melt chocolate in the microwave for 60 seconds at 15-second intervals or use a double boiler method on the stove. Roll into golf ball sized balls or you can also use a cookie scoop to make uniform sizes. Place them on a cookie sheet, parchment paper or wax paper to prevent it from sticking on the tray.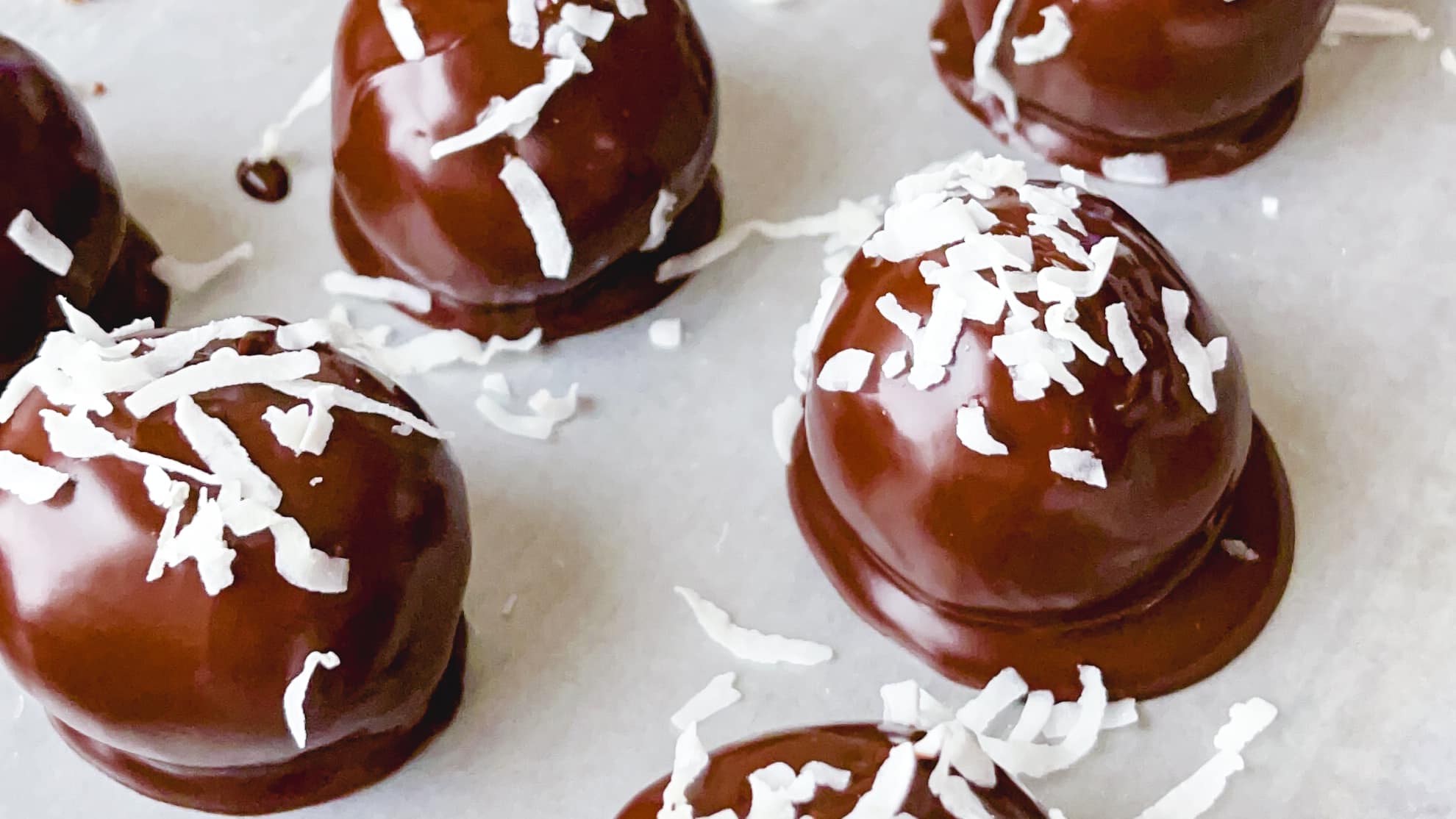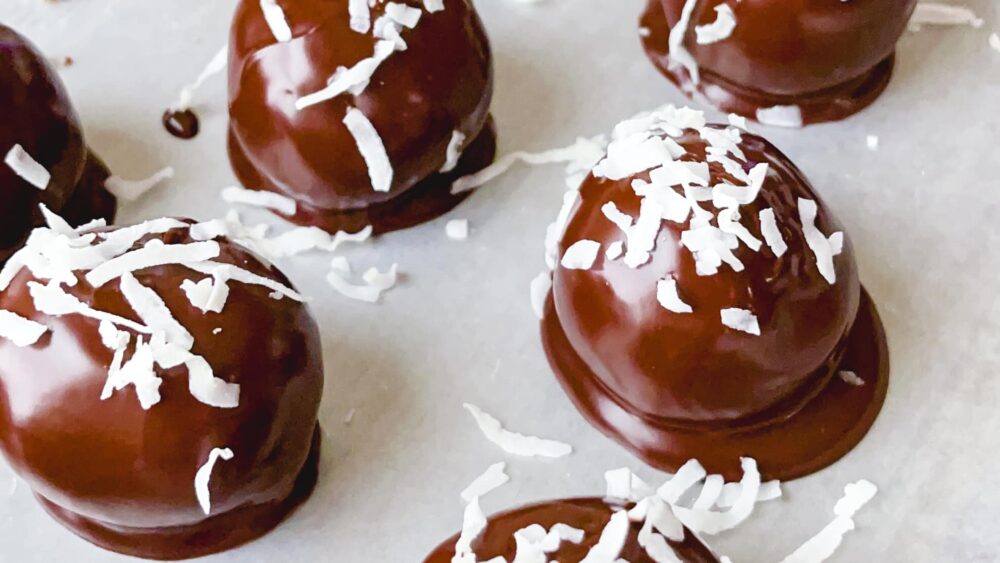 Dip the candy balls in melted chocolate and garnish with unsweetened coconut flakes and crushed pecans. Refrigerate the candies for half an hour until the chocolate coating hardens.
Keto Candy and its Benefits
Keto candy is the perfect keto-friendly treat for any occasion. While we all know that classic candies are loaded with excess sugars and carbs, keto candy can be a healthy alternative. Homemade keto candy is fun to make and delicious to eat – all you need is some keto-friendly semisweet chocolate chips, butter and a hint of your favorite keto sweetener to get started.
Not only does keto candy give us the sweet satisfaction of candy without the unhealthy side effects related to sugar, it also boasts amazing nutrition benefits! With this yummy, low-carb alternative, you can enjoy Martha Washington candy without having to worry about your glucose levels!
Yield: 20 Balls
Keto Martha Washington Candy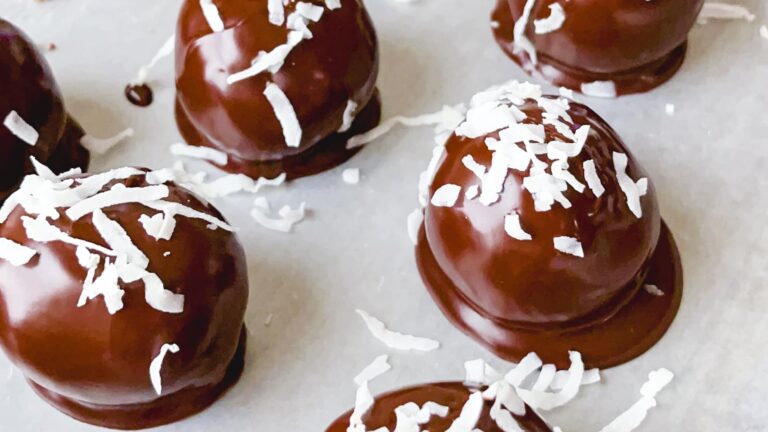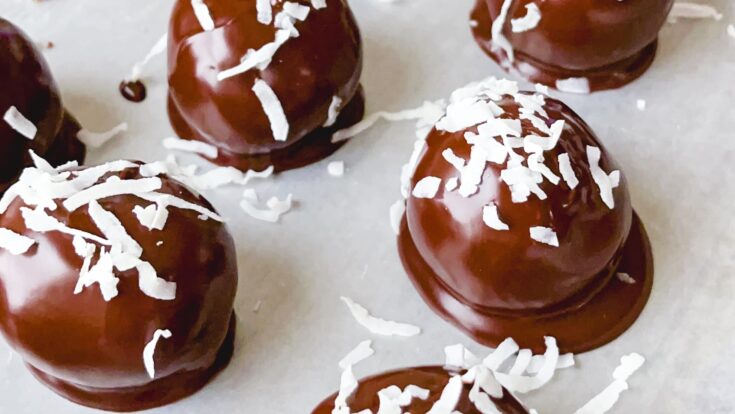 If you've been searching for the perfect keto treat to satisfy your sweet tooth, look no further than Martha Washington Candy! This easy candy recipe is a breeze to make and creates delicious little morsels in an instant. All you have to do is mix some keto-approved ingredients together and bake them on a cookie sheet in the oven.
Let cool at room temperature to complete this tasty keto treat - perfect for any occasion! Enjoy your ketogenic Martha Washington Candy no matter what diet you follow!
Additional Time
1 hour
30 minutes
Total Time
1 hour
50 minutes
Ingredients
½ cup butter and an extra 1 tablespoon butter
⅔ cup heavy cream
2 cups and 2 tablespoon sugar-free powdered sweetener
½ teaspoon vanilla extract
1 serving Pecan Sticky Bun Keto Chow
1 cup unsweetened coconut flakes
1 cup pecans, crushed
9 oz package sugar-free chocolate chips
Instructions
Melt 1 tablespoon butter in a small saucepan on medium-high heat. Once melted, add heavy cream and 2 tablespoon sugar-free powdered sweetener.
Bring to a boil, then lower the temperature and simmer for 10-15 minutes stirring occasionally until the mixture has thickened and coats the back of a spoon.
Add mixture to medium mixing bowl, then add ½ cup butter, 2 cups sugar-free powdered sweetener, and vanilla. Beat with a hand mixer on high speed until smooth.
Beat in Keto Chow. Stir in coconut flakes and crushed pecans.
Divide dough and place in the fridge for 1 hour to firm up.
Take dough out of the fridge and allow it to sit on the counter for 1-2 minutes to be easier to work with. Meanwhile, melt chocolate in the microwave for 60 seconds at 15-second intervals.
Roll dough into balls about the size of a golf ball or use a small cookie scoop to make the perfect size.
Dip dough balls in chocolate. Top with extra crushed pecans and coconut flakes. Place in the fridge for 30 minutes to allow chocolate to harden then serve.
Recommended Products
As an Amazon Associate and member of other affiliate programs, I earn from qualifying purchases.
Nutrition Information
Yield
20
Serving Size
1
Amount Per Serving
Calories

237
Total Fat

23g
Saturated Fat

13g
Trans Fat

0g
Unsaturated Fat

4g
Cholesterol

33mg
Sodium

95mg
Carbohydrates

9.2g
Net Carbohydrates

4.9g
Fiber

4.4g
Sugar

0.5g
Sugar Alcohols

4g
Protein

3g
Some Easy Keto Candy Recipes to Try
Keto candy is the perfect way to satisfy a sweet tooth without compromising your keto diet! With keto-friendly ingredients like semisweet chocolate chips and coconut oil, you can make homemade keto candy that tastes just as good as classic candy. Not only is keto candy tasty, but it's also packed with nutrients that provide energy and help reduce cravings. Try these keto candy recipes for your next sweet tooth craving.