Last Updated on June 20, 2022 by Olivia Wyles
You're going to love this keto spice cake that is just in time for Fall. Super moist, delicious, full of flavorful spices, and just the right comfort food you need for this Holiday season.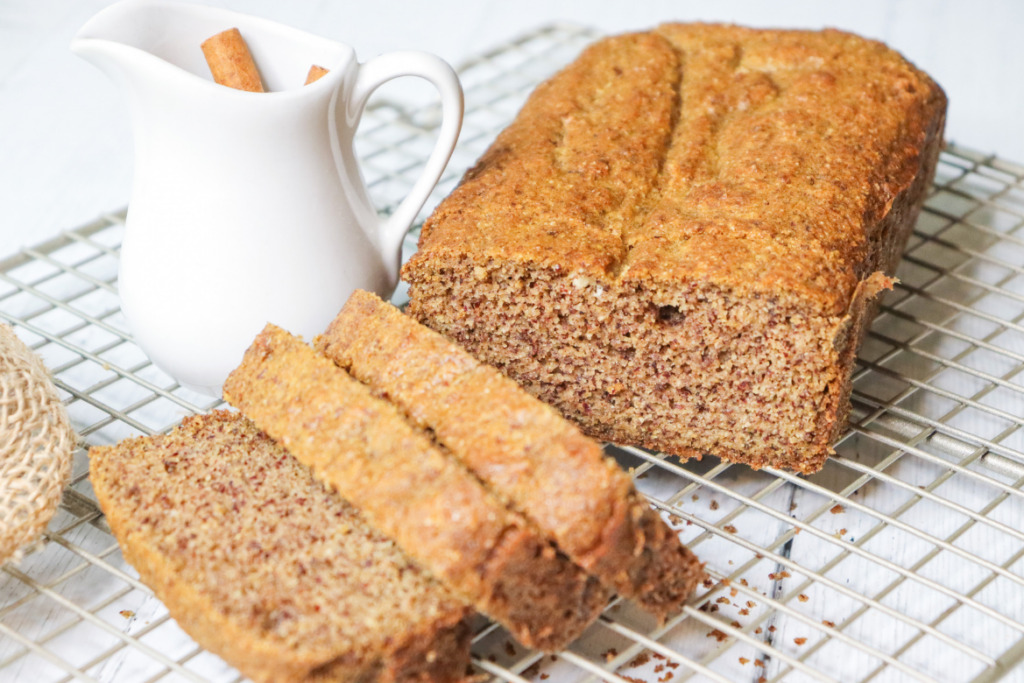 This post may contain affiliate links. Please read my disclosure for more info.
What is guaranteed to get you into the Fall mood? That's right, baking! What better recipe to make your home smell like the Holidays than a spice cake.
Grab a free printable: Keto Food Lists
Seriously, the spices in this cake will make your home will smell heavenly as you greet guests for your next Holiday gathering. You'll feel like a true Betty Crocker!
Why I love this Easy Keto Spice Cake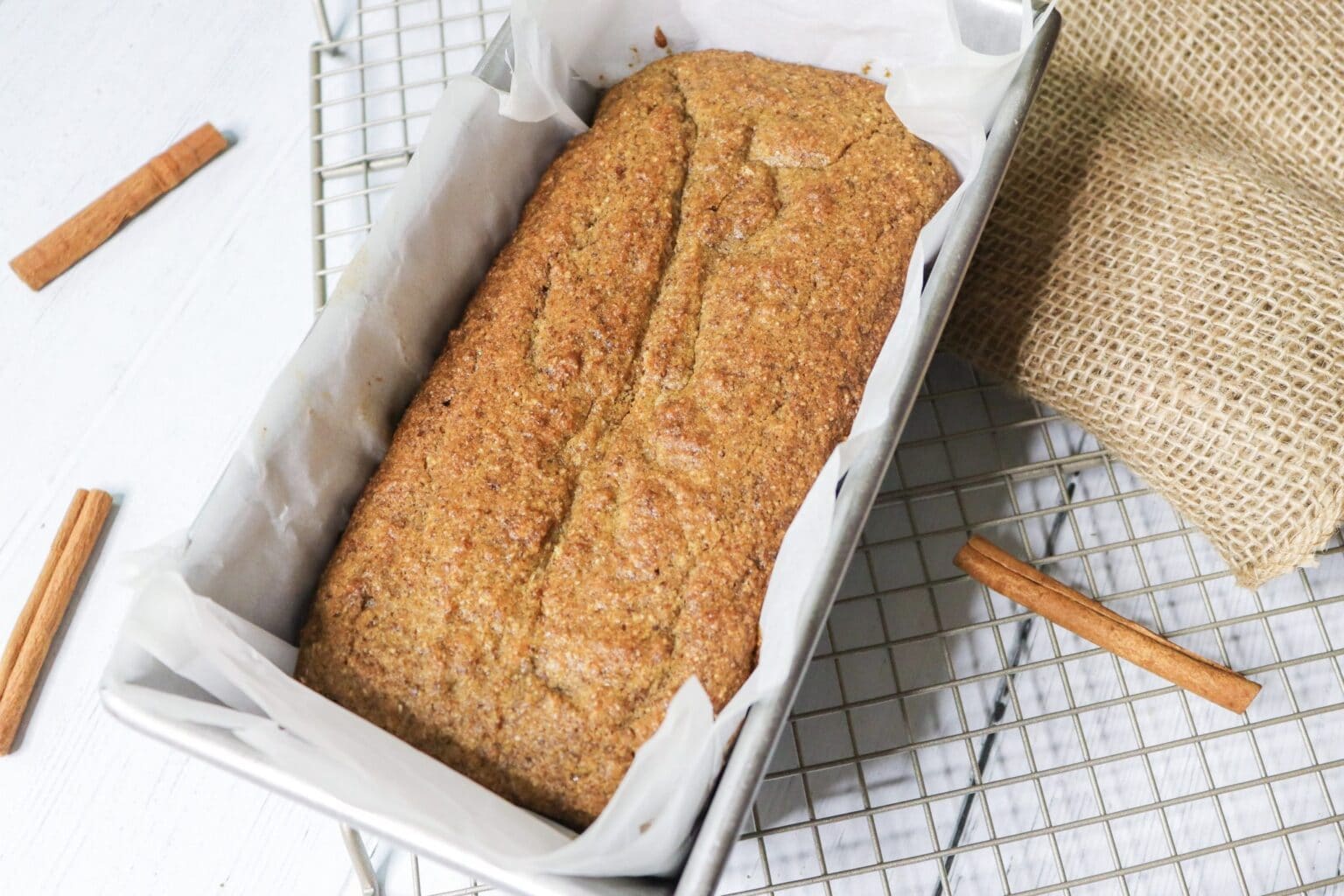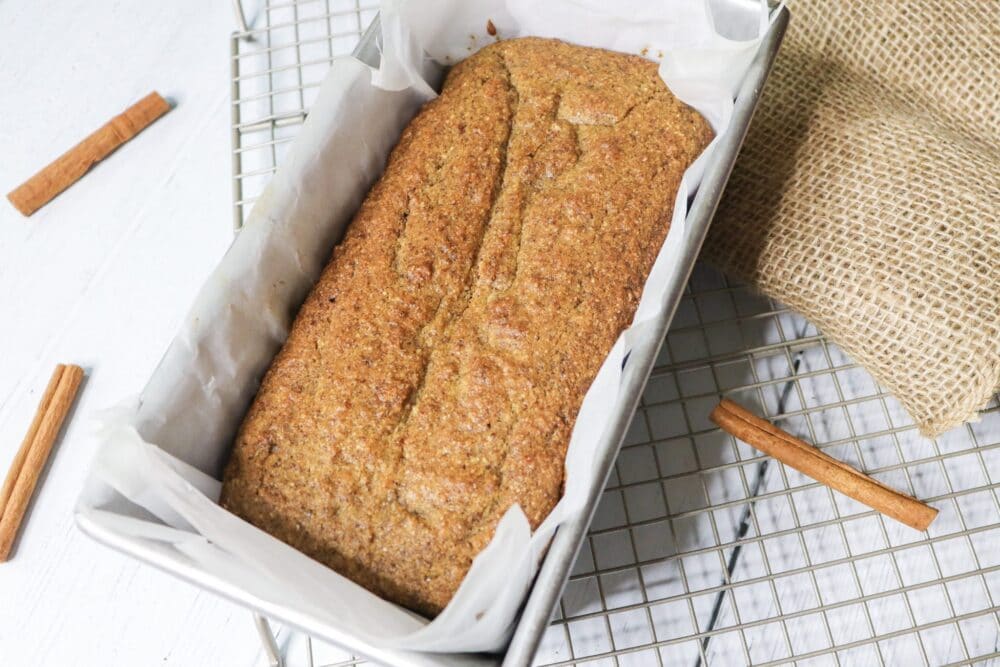 This Keto Spice Cake is sugar-free and low carb, which is perfect for keeping yourself in ketosis on the ketogenic Diet. You'll actually be able to taste the spices in this wonderful loaf and I've whipped up a recipe that is quite simple.
Who has time for all those complicated recipes? Especially during the Holidays.
Some years I forget to change out my vase filler from flowers to pine cones until November. Honestly because I have a toddler and we live in Florida where Fall/Winter are pretty much a myth until about two weeks in December.
So this simple spice cake helps me get in the Holiday mode. This would also make a thoughtful gift for your friends or coworkers!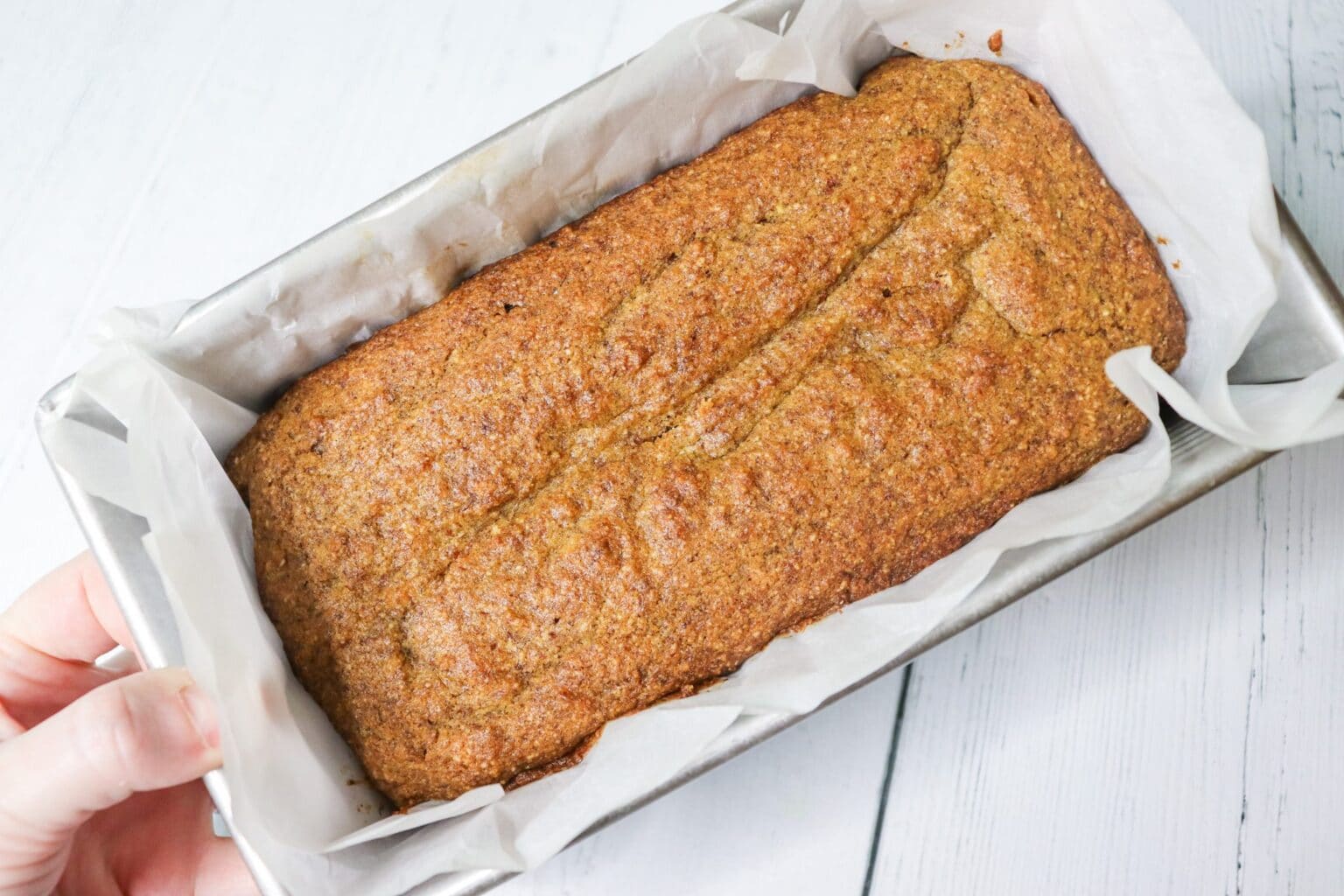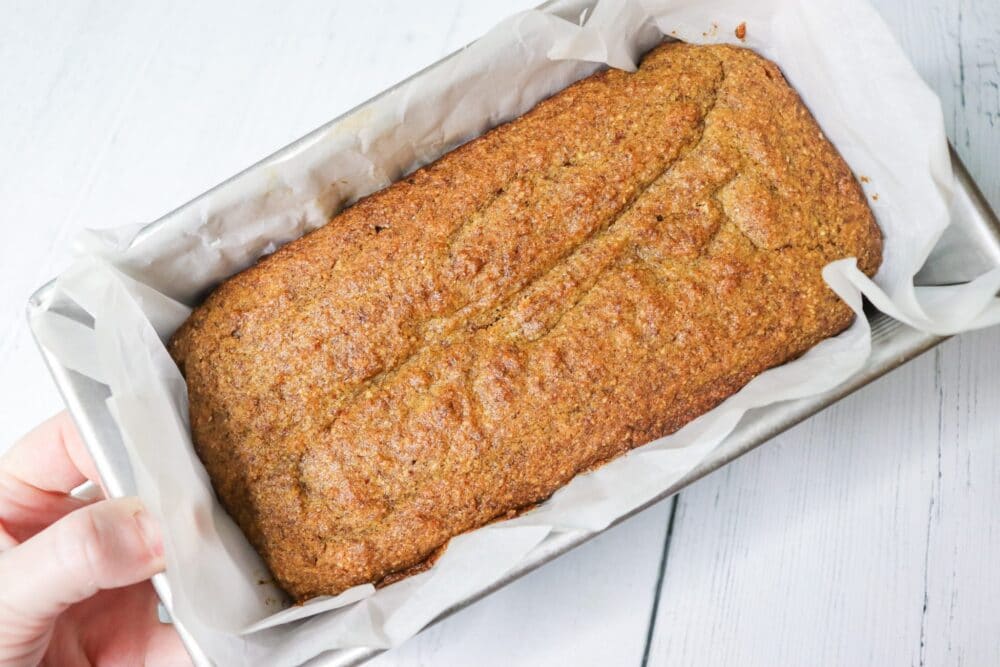 More Keto Holiday Recipes
Make sure to check out my other Holiday recipes and guides that are just as amazing as this Keto Spice Cake:
Keto Baking Rules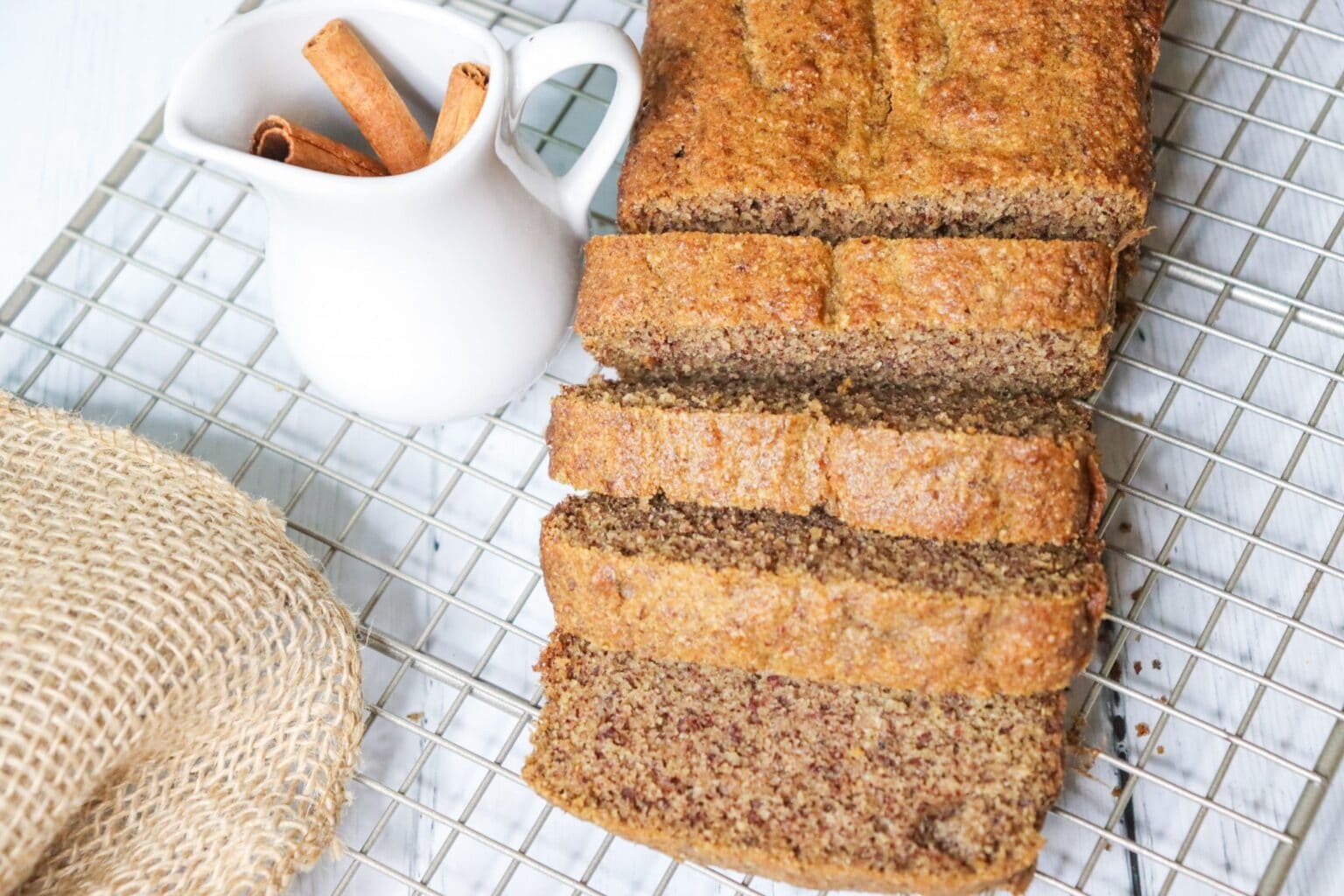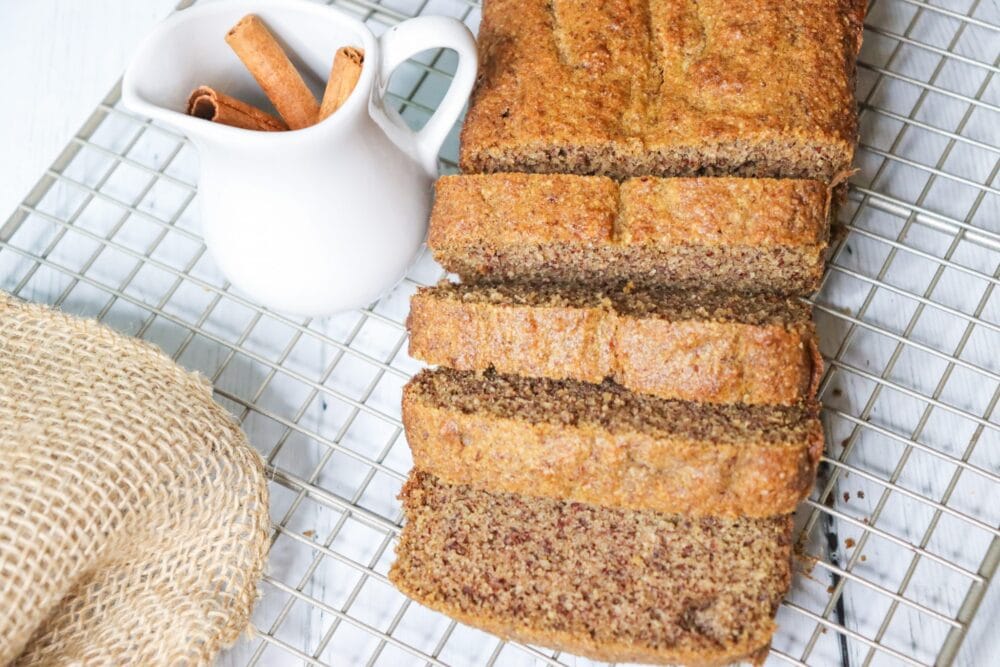 How do you make sure your keto baking recipes go perfectly? Here are a few rules that will make your keto life easier when baking keto recipes. First, make sure cold ingredients like cream cheese, eggs, and butter are room temperature before baking.
I'm rather impatient, and who has the time to wait around for this stuff? Here's a little hack you can do instead. For eggs, place them in a warm (not hot) water bath for about 5 minutes until they are no longer cool to the touch.
Cream cheese can be softened in the microwave by microwaving in 10 seconds increments for 30-40 seconds. You can give your cream cheese a warm water bath too by placing it into the bowl with the foil wrapper on for about 10 minutes.
This recipe calls for melted butter so room temperature is not really needed, but my favorite hack for softening butter quickly is grating it with a regular cheese grater.
This is my favorite thing to do to impress guests too. Grate a little cold butter over this warm spice cake and see what happens!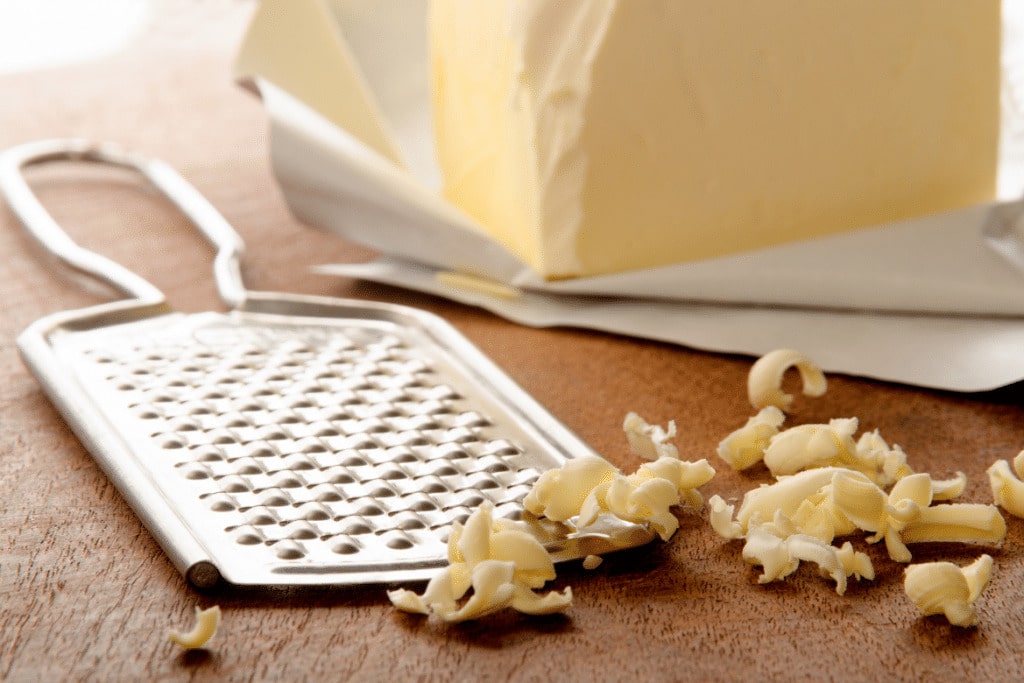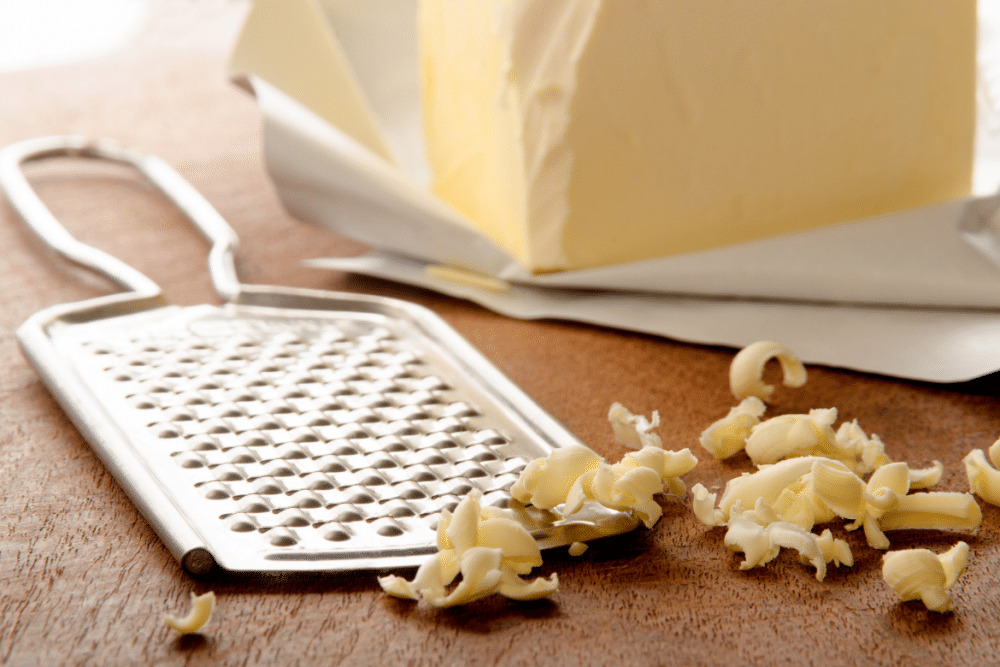 Keto Approved Sweeteners
In this recipe, I used Lakanto's Golden Monk Fruit 1:1 Sugar Substitute because it bakes up well just like brown sugar. I love that this sugar-free sweetener has zero aftertaste.
It's also a natural sweetener deriving it's sweetness from Monk Fruit which is proven not to spike insulin levels. This is what makes keto baking worth it!
If you want to use a different keto-approved sweetener, I recommend sweetener blends (like stevia/erythritol), allulose or another natural plant based sweetener. Keep in mind that different sweeteners will yield different results.
Keto Approved Flours
With keto baking, I recommend using 2 or more flours to get the texture that resembles and tastes like the real thing. Usually almond flour by itself doesn't cut it, and I will use coconut flour to help absorb excess moisture without making it too bready or chalky.
Sometimes I bake with psyllium husk and ground flaxseed depending on the desired texture, fiber content, or baked good type like my Keto Chocolate Flaxseed Muffins.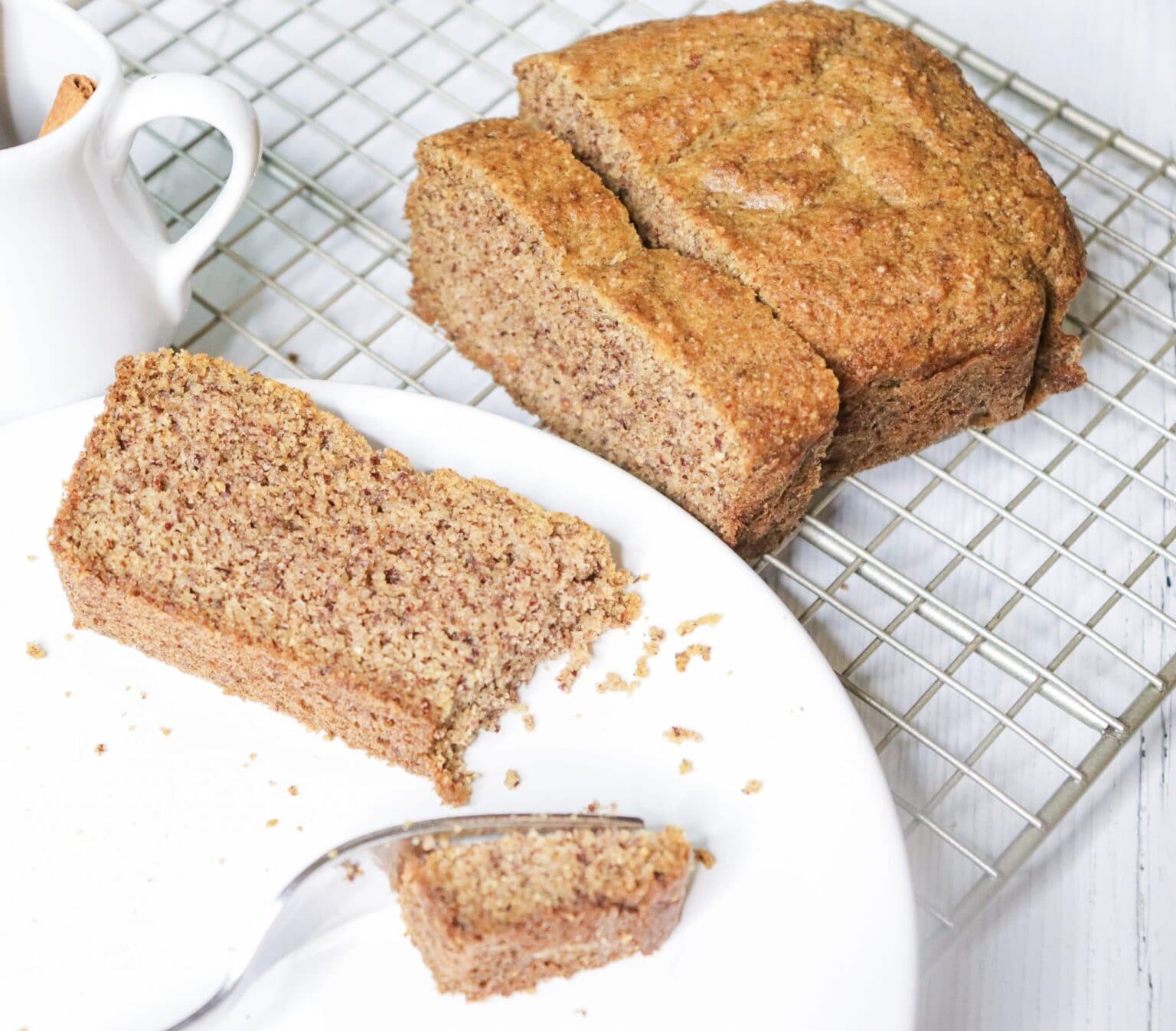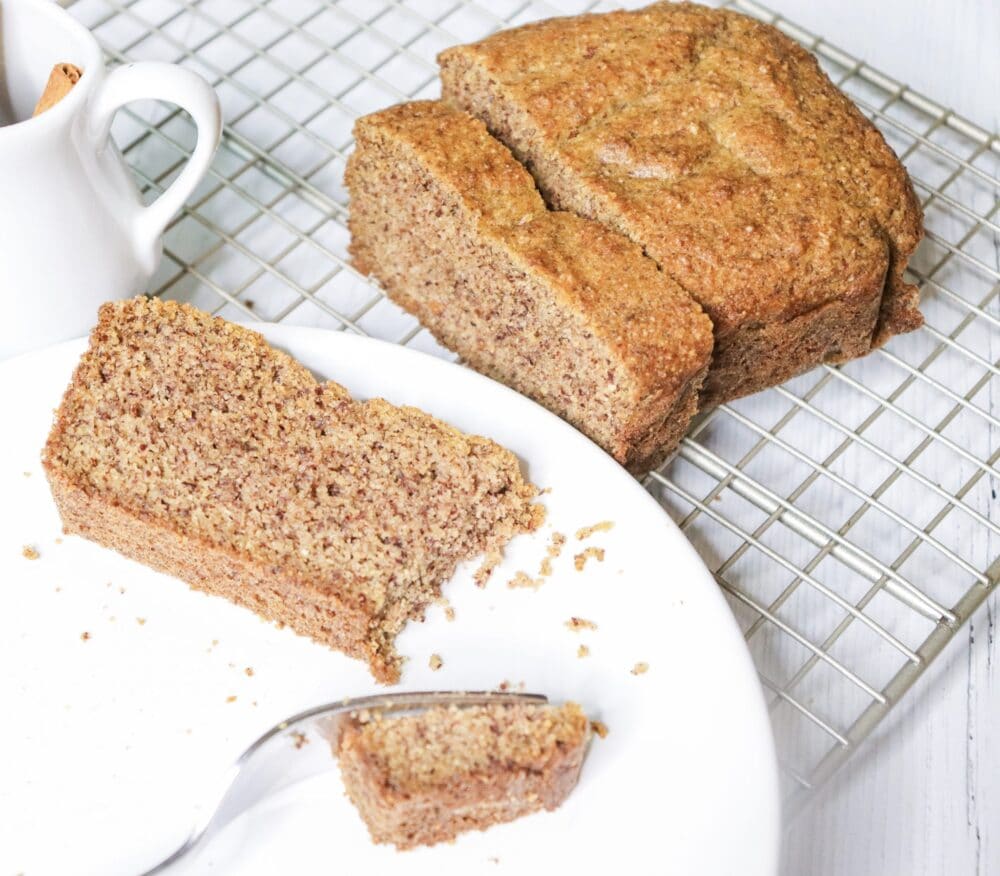 I really hope you enjoy just how simple it is to make this easy keto spice cake. If you tried this recipe, make sure to add a comment or picture to my Pinterest pin! I would love to see how great it turned out for you and your family.
Yield: 8 slices
Easy Keto Spice Cake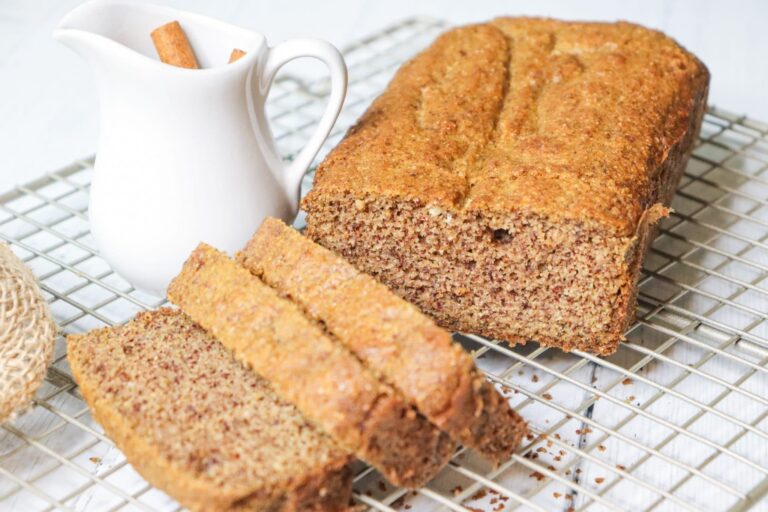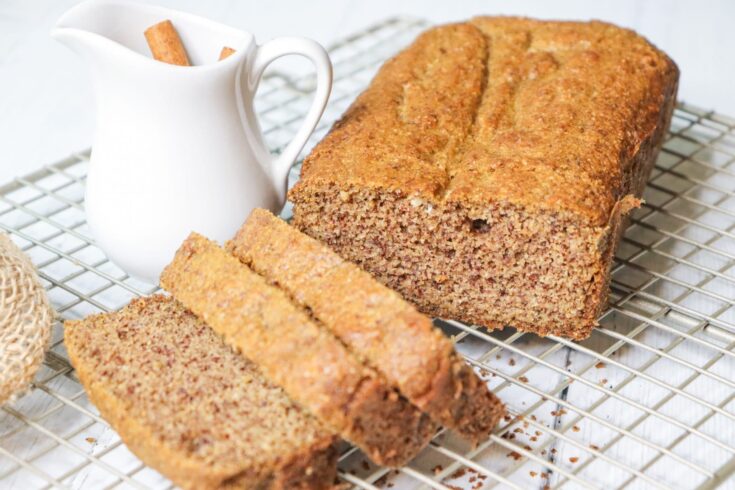 Who has time for complicated recipes? This simple Keto Spice Cake will get you into the Holiday spirit. Not to mention, it will make your home smell heavenly as you greet guests for your next celebration. Makes a great dessert or breakfast. Pair with butter, your favorite sugar-free frosting, or enjoy plain. Perfect and easy to wrap homemade gift idea!
Additional Time
10 minutes
Ingredients
1 cup almond flour, natural
¼ cup coconut flour
2 teaspoon gluten free baking soda
1 teaspoon gluten free baking powder
1 teaspoon cinnamon
1 teaspoon all spice
1 teaspoon pumpkin spice
¼ teaspoon sea salt
4 tablespoons butter, melted
⅓ cup Lakanto's Golden or other Keto approved sweetener
4 oz cream cheese, softened
1 teaspoon vanilla extract
2 eggs, room temperature
Instructions
1. Gather ingredients and allow eggs, cream cheese, and butter to sit out for 30 minutes to 1 hour to get to room temperature.

2. Preheat oven to 350 degrees and line an 8X4 loaf pan with parchment paper.

3. In a large mixing bowl, whisk together almond flour, coconut flour, baking soda, baking powder, spices, and salt.

4. In a small microwaveable bowl, melt butter in microwave for 30-45 seconds. Add sweetener, cream cheese, vanilla extract, and eggs. Mix well with hand mixer or blender for 30-45 seconds until smooth.

5. Fold liquid mixture gently into flour mixture in large mixing bowl.

6. Spread cake mixture evenly into loaf pan with spatula.

7. Bake for 30-35 minutes at 350 degrees until a toothpick inserted in the center comes out clean. Remove from oven and allow to cool at least 10 minutes before removing from pan.
Notes
You can use any type of Keto approved sweetener, but it may yield different taste results. I love Lakanto Golden Monk Fruit sweetener for this recipe because it gives it that great flavor that makes it an Autumn or Holiday recipe.
Make sure your eggs, cream cheese, and butter are room temperature before baking. This is very important for any Keto baking recipe.
Melt the butter completely in the microwave.
Almond Flour or Coconut flour may be substituted for other Keto approved flours, but may yield different taste results. The Almond Flour/Coconut flour blend is the best for most Keto baking recipes. I also love to baking with Ground Flaxseed.
Careful not to overmix. Bake the cake mixture immediately after mixing.
This tastes amazing with butter, sugar-free frosting or plain.
I did not include sugar alcohols in the nutrition information since they do not affect blood sugar levels. I use Carb Manager to calculate macros, but carb counts may vary depending on the brands you choose.
Oven times may vary. This recipe was baked in a U.S. gas range.
Recommended Products
As an Amazon Associate and member of other affiliate programs, I earn from qualifying purchases.
Nutrition Information
Yield
8 slices
Serving Size
1 slice
Amount Per Serving
Calories

227
Total Fat

18g
Unsaturated Fat

N/Ag
Cholesterol

N/Amg
Sodium

N/Amg
Carbohydrates

6g
Net Carbohydrates

4g
Fiber

2g
Sugar

N/Ag
Sugar Alcohols

N/Ag
Protein

6g
Nutrition information will vary depending on the brands you choose. Make sure to use Carb Manager to calculate your macros.