Are you looking for a way to satisfy your bread cravings without the guilt? Then try out some of these delicious keto bread recipes! From banana nut muffins to rosemary focaccia, you're sure to find something that tickles your taste buds.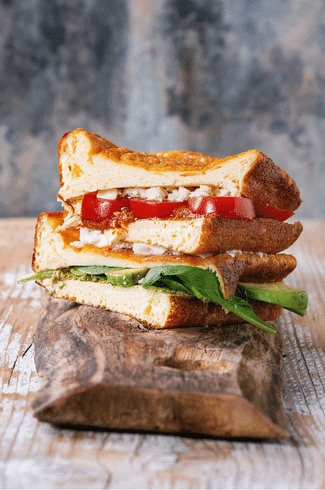 This post may contain affiliate links. Please read my disclosure for more info.
With options that are low in carbohydrates and high in healthy fats, you can enjoy all the classics without any of the extra calories or refined sugars. So keep reading for our top picks for keto breads to try now!
Are these keto bread recipes easy to make?
Most of these keto bread recipes are simple to prepare and require only a few basic ingredients. Ultimately, the level of difficulty of a keto-friendly bread recipe will depend on your level of experience, comfort in the kitchen, and the specific recipe you are using.
Grab a free printable: Keto Food Lists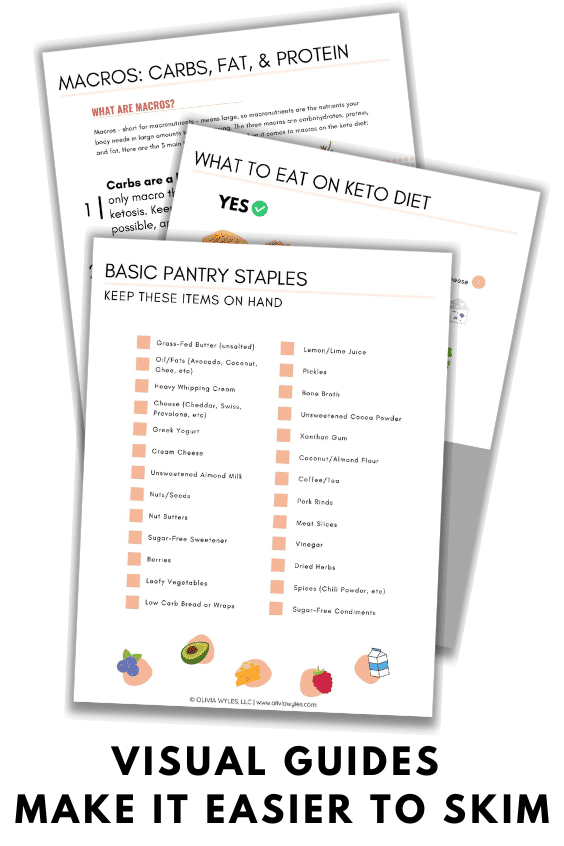 Are you a visual person? Check out these visual guides included in our Ultimate Keto Beginners Bundle!
Make grocery shopping easier with visual guides showing what to eat on the keto diet, pantry staples list, keto-approved food list with over 150 foods, and so much more!
Ultimate Keto Beginners Bundle is on sale right now! Finally achieve the results you've been yearning for!
It's always a good idea to start with a simple recipe and work your way up to more complex ones as you gain experience and confidence. Here are some of the best tried and tested tips for making keto bread successfully.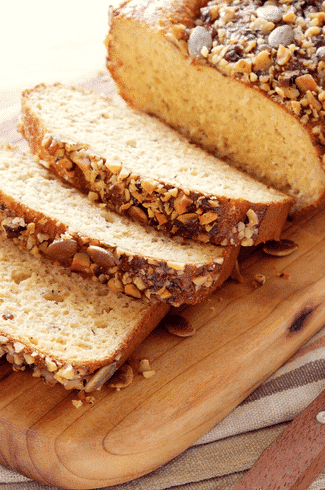 Can I make keto bread ahead of time?
Many of these breads can be made ahead of time and stored in the fridge or freezer for later use. Be sure to follow the specific instructions for each recipe.
Main ingredients used in keto bread
The main ingredients used in these low carb bread recipes include almond flour, coconut flour, eggs, cream cheese, and various other low-carb and gluten-free ingredients.
Are these breads low-carb and gluten-free?
Yes, these low carb bread recipes are all gluten-free, making them an excellent option for those with gluten sensitivities or celiac disease. All of the bread recipes in this collection are low-carb, making them a great option for those following a ketogenic or low-carb diet.
Bread is one of the staple foods that many people miss when they transition to a low-carb lifestyle, but luckily, there are plenty of keto-friendly bread recipes out there that can satisfy your bread cravings without derailing your progress.
Whether you're looking for a simple and easy-to-make keto bread recipe or something more creative and flavorful, there's something for everyone on this list. From classic sandwich bread to savory garlic bread and even sweet cinnamon bread, these recipes are sure to please your taste buds and help you stay on track with your keto goals.
With these easy-to-make and delicious low carb bread recipes, you no longer have to sacrifice the taste and texture of bread while following a low-carb diet. From classic sandwich bread to sweet chocolate bread, there's a recipe for every craving. Not only are these breads low in carbs and gluten-free, but they also contain healthy fats to help you stay satiated and satisfied. Give these recipes a try and enjoy the flavors and textures of bread without derailing your ketogenic progress.
Want more quick low carb bread recipes?
If you need a quick bread-fix without emptying your pantry, try making these easy chaffle recipes. You can make loads of variations depending on your mood. They are mainly made with cheese and egg, but you can get creative with them!
P.S. I got a chaffle cheat sheet for you right here, print it for quick inspiration on your fridge.