Last Updated on August 22, 2020 by Olivia Wyles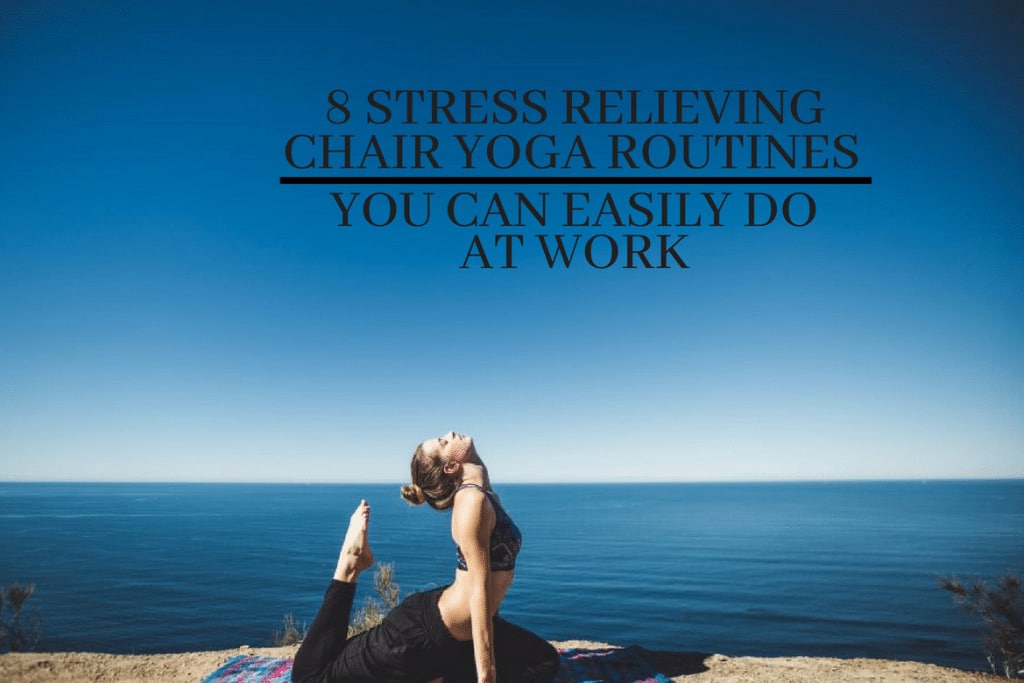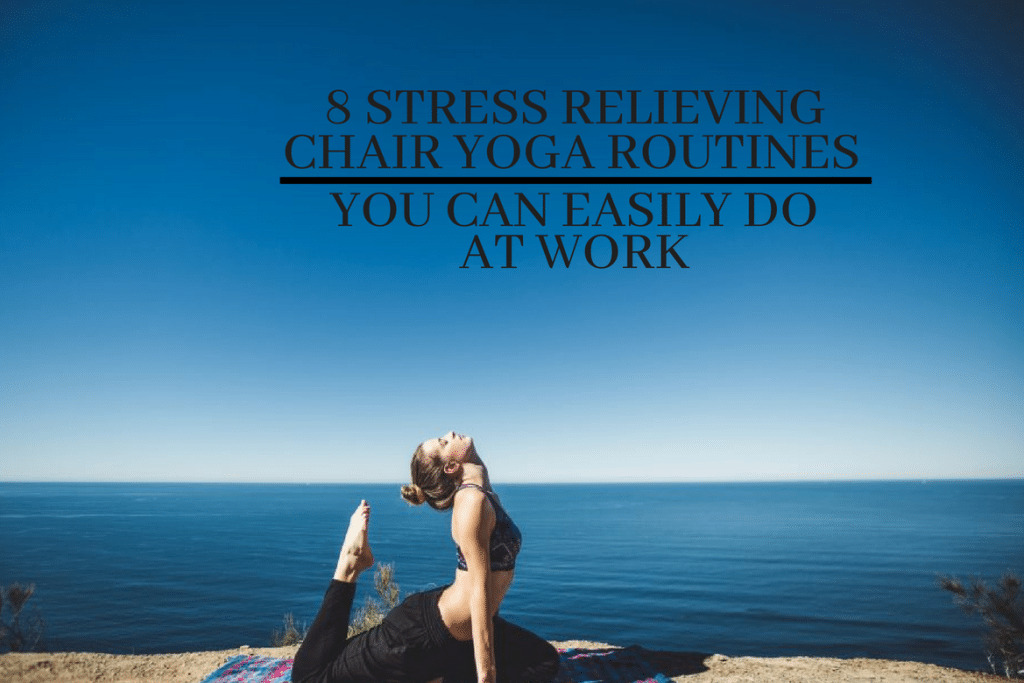 Does your normal work posture tend to be hunched in front of a computer screen all day long? I'm constantly correcting my posture at work. I'm also guilty of cracking my stiff neck and back. So much so that I decided to figure out the best way to fix it quickly at work. Have you ever heard of chair yoga?
I knew that Yoga had really helped me in the past with my aches and pains, so I thought there must be a way to do small Yoga poses while at work to relieve stress and tension. These chair yoga routines are the best for quick relief from stress and tension at work. Over time, these chair yoga poses can also help correct your posture. So pull up a chair and try out these great chair yoga routines!
Chair Yoga Workout for Back Pain

Found from Health.com
You can easily knock this out in 5 minutes at your desk. Try these moves in your chair now.
You may also like:
10 Great Self-Care Tactics to Pull Yourself Out of a Funk
25 Genius Quick & Easy 2-Minute Keto Snack Ideas
11 Home Organization Hacks You Can Knock Out This Saturday
Get Up Offa That Thing Desk Stretches
Found from Cool Mom Picks
This 2-minute routine has a great set of yoga stretches. This is a super easy guide you can do every time you feel tension in your arms and shoulders at work.
Chair Yoga for All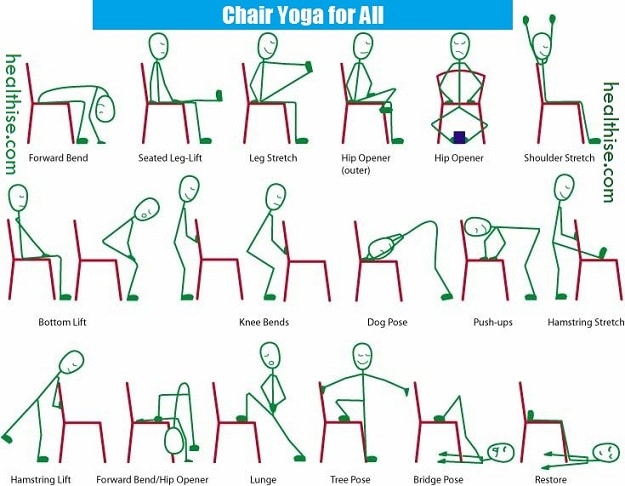 Found from Healthise
Here is a routine that anyone can do while sitting at a chair. You could even use a book instead of a block for the hip opener.
6 Yoga Poses to do at your office desk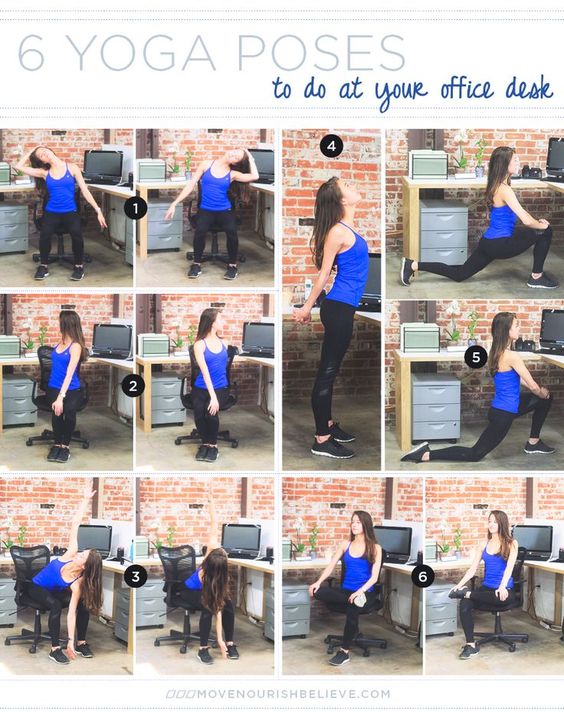 Found from Lorna Jane
It can be detrimental to your body to sit all day long. Every couple hours, make sure you try out these yoga stretches out at your desk. You just need a few extra minutes and you don't have to leave your cube.
Stretches at the Office

Found from The Viking Abroad
If you travel for a living, you also need to get up and stretch as your travel plans allow. The lovely Vibeke at The Viking Abroad also has some great tips for traveling with fibromyalgia.

Found from: Livestrong.com
This guide has an amazing method for doing neck rolls. These are great to make sure your neck doesn't get too stiff while you're staring at the screen for hours.
Seated Yoga Sequence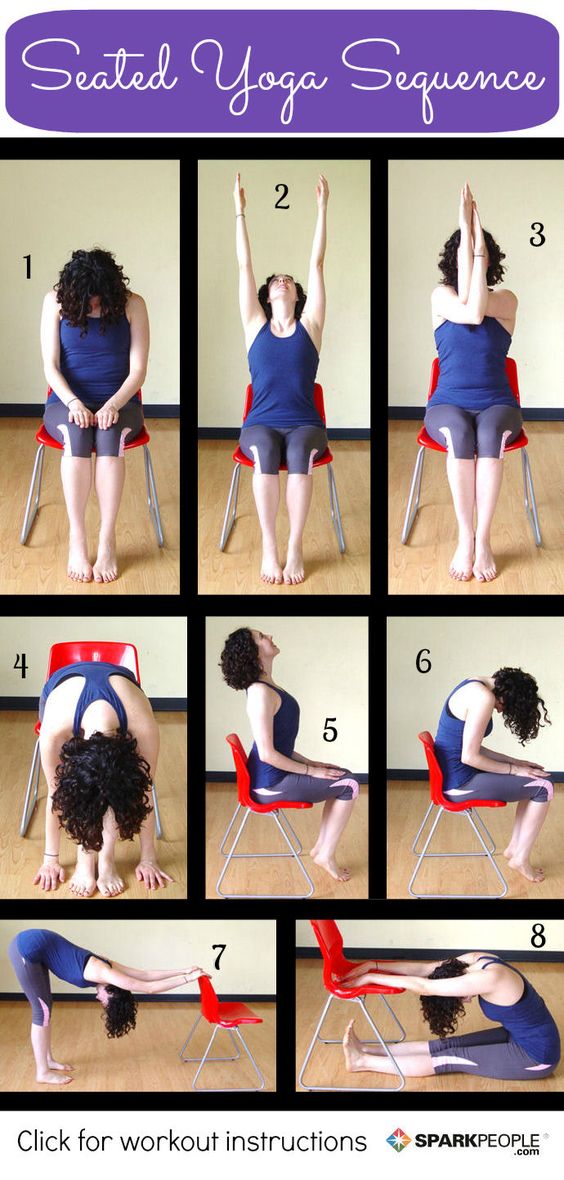 Found from Spark People
There's no reason you can't get in a few yoga stretches at your desk with this routine. You will start to feel less tension and stress in your neck, back, and shoulders if you practice often.
Office Yoga

Found from: Lifehack.org
This beautiful guide shows you exactly how to do each pose with the added benefits. Benefits for chair yoga include improved posture, balance, and stress relief.
What's your favorite chair yoga pose? I would love to hear in the comments below!
This post may contain affiliate links, but I only recommend products that I have personally used and all opinions are my own. See affiliate disclosure for full details.