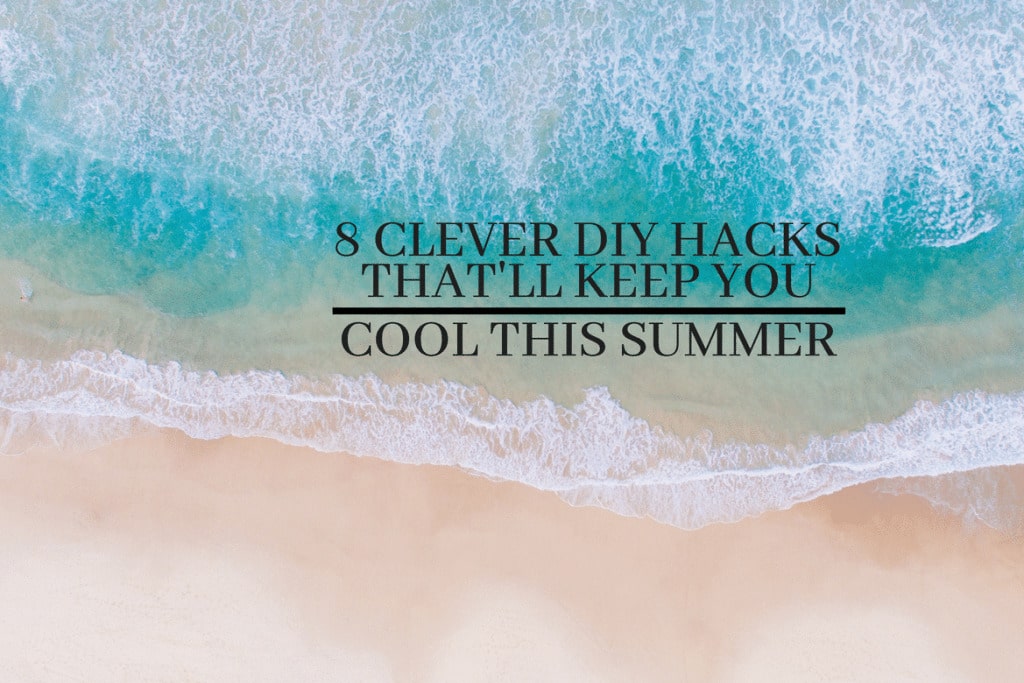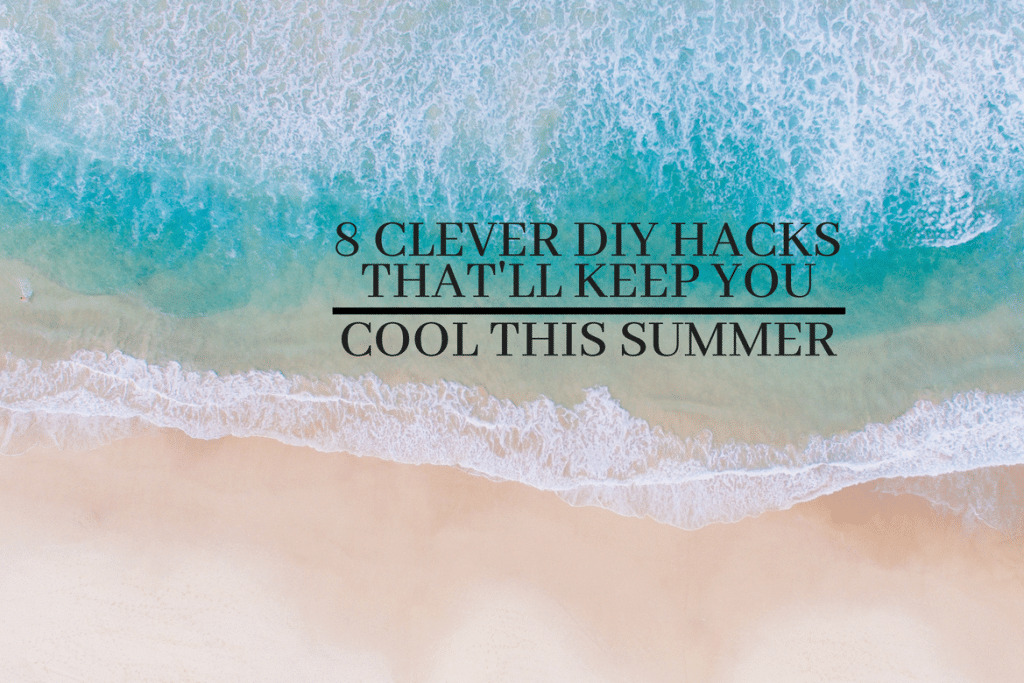 It's that time of the year again with barbecues, trips to the neighborhood pool, and family vacations. Meaning if you live anywhere like Florida the heat and humidity during all these outdoor activities can be unbearable. You'll do anything to cool down!
Don't get me wrong. I love the summer here in sunny Florida. There's nothing that beats digging my toes in the sand, sunbathing, and sipping on a cold drink in 99 degree weather.
But the trick is to stay cool so you can enjoy your outdoor activities without falling out on your friends!
If you're looking for some great ways to stay cool this summer, then you've come to the right place. Down below, I've gathered some clever ideas for you to check out. This is a list with inexpensive, easy to do things to stay cool this summer. Check them out and tell me what you think in the comments below!
Grab a free printable: Keto Food Lists
Homemade Cooling Spray
This fancy cooling spray is refreshing breath of fresh air in the scorching heat. You just need some green tea, cold water, ice, and a spray bottle. Easy peasy to find those around the house! Try it while sunbathing to stay out longer. Or use it during a long hike to get you through that extra mile. It will keep you cool, make you look super smart, and you'll get in your antioxidants. For full instructions: Petit Elephant
Aloe Vera Ice Cubes
Sunburn happens sometimes no matter how OCD we are about reapplying. If you get a minor burn this summer, try these Aloe Vera Ice Cubes to soothe it. The coolness of the ice will take the healing power of Aloe Vera to the next level. You'll need these adorable silicone ice cube trays (yes, go for the smaller size). Fill in the ice cube tray with Natural Aloe Vera Gel and place in freezer until all cubes are frozen. Once frozen, pop put cubes and store in freezer. Keep a couple of these cubes handy in your cooler the next time you go fishing or visit the beach. For full instructions: The Dumb Belle
Sponge Ball
This little water activity will have your kids sparkling and staying cool. Trust me, this sponge ball will last a lot longer than water balloons. All you need are kitchen sponges, scissors, and string (or zip tie if handy)! Cut the sponges lengthwise into fifths. Then, layer the strips on top of one another in about 3 layers. Cinch the middle with a string then fluff it out. Now you've got a cool water activity that's cheap to keep the kids occupied! For full instructions: Instructables
Quick Cool Beverages
Place bottles in a bucket (drinks tastes so much better in a glass bottle!). Add a layer of ice, followed by a layer of salt (coarse or table). Repeat those layers until you almost reach the top. Fill the bucket with cold water to just below the ice line. This water will become exponentially colder and you'll be enjoying your drinks in less than 10 minutes. Science!
Coffee Cubes
Coffee is one of my all time favorite things about the morning. During the summer, it can be a little too humid to consume hot beverages. These clever coffee cubes will make sure you can enjoy your morning jolt without watering it down. It's just a matter of freezing your favorite brewed coffee or tea in an ice cube tray, then using those cubes to cool down your drink.
Chilled Peppermint Spa Towels
My mother and I always enjoy an annual spa trip to the Serenity by the Sea spa Sandestin, Florida. One of the best parts about the spa besides lounging around in a robe and being constantly pampered all day is the aromatic peppermint chilled towels. To recreate these heavenly chilled towels, you just need washcloths, peppermint essential oil, medium sized container, and of course…your freezer or fridge! If you don't like peppermint, you can easily replace it with any of your other favorite essential oils. So refreshing! For full instructions: Ampersand
Mocktails
While you want to avoid alcoholic beverages while you're out in the heat, these colorful kid-friendly summer mocktails will be an amazing replacement for your adult drink. Try the ocean water or pineapple sunrise. Make sure to add lots of cherries and gummy fish! For full instructions: Southern Bite
Sugar-Free Popsicles
If you are looking for a sweet treat without all the added sugar, these sugar-free popsicle recipes are sure to hit the spot. These recipes have very few ingredients and they're guaranteed to be refreshing during the summer. I love the lavender lemonade popsicles from this list the best! For full instructions: Living Chirpy
Remember to drinks lots of water, keep sunscreen handy, and use these tips to stay cool this summer! For more DIY projects, check out these great household cleaners that'll save you so much money.
This post contains affiliate links, but I only recommend products that I have personally used and all photography and opinions are my own. See my affiliate disclaimer here.