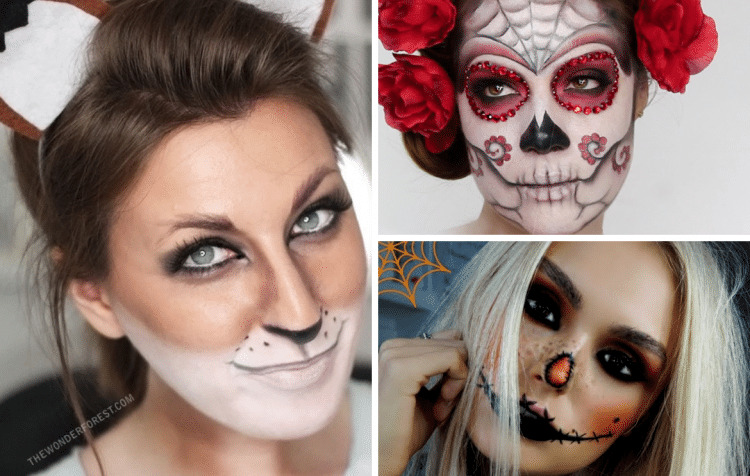 Halloween is usually one of the first signals that the Holidays have arrived. The stores start filling up with pumpkins, decorations, costumes, makeup and all sorts of fun stuff. The Fall festivals are in full swing and you suddenly get an overwhelming craving for all things pumpkin spice. All those fun distractions might make you forget all about the main event. You'll need a costume and killer Halloween makeup to make a smash at the party. Or just look like the coolest parent taking their kids trick-or-treating!
Halloween Makeup Tutorial
Whatever you do on Halloween, don't spend a lot of time or money picking out your costume. Down below, I've found the best and easiest Halloween makeup tutorials to get you started. These Halloween makeup tutorials are so easy that you don't have to be crafty to do them. You could even get by without a costume with this Halloween makeup. Try them out and tell me what you think in the comments below!
Fox
Found from Wonder Forest
Animal makeup is super trendy and really easy to do. This two-toned look is easily achieved with two different colors of foundation and dark eyeliner.
Grab a free printable: Keto Food Lists
Zombie
Found from Tess Christine
If you thought you needed a super fancy makeup kit from the Halloween store to achieve a zombie look, think again! You can create the zombie wound look with tissues and liquid latex. Who knew?
Scarecrow
Found from Misha Grimes
If you want a cute look that's also kinda scary, this scarecrow makeup is sure to do the trick! See what I did there.
Sugar Skull
Found from Shonagh Scott
This truly elegant makeup is one of my favorites on this list. I used to think that beautiful sugar skull makeup could never grace my face, but this tutorial totally proved me wrong!
Vampire
Found from Chelsea Trevor
A classic look that's easy to do with a little bit of eyeliner and blood. Definitely budget-friendly and scary!
Witch
Found from Madeyewlook Twice
Another classic look that you can do many different ways. I opted for the "pretty" witch makeup tutorial because I really love that green glitter!
Ghost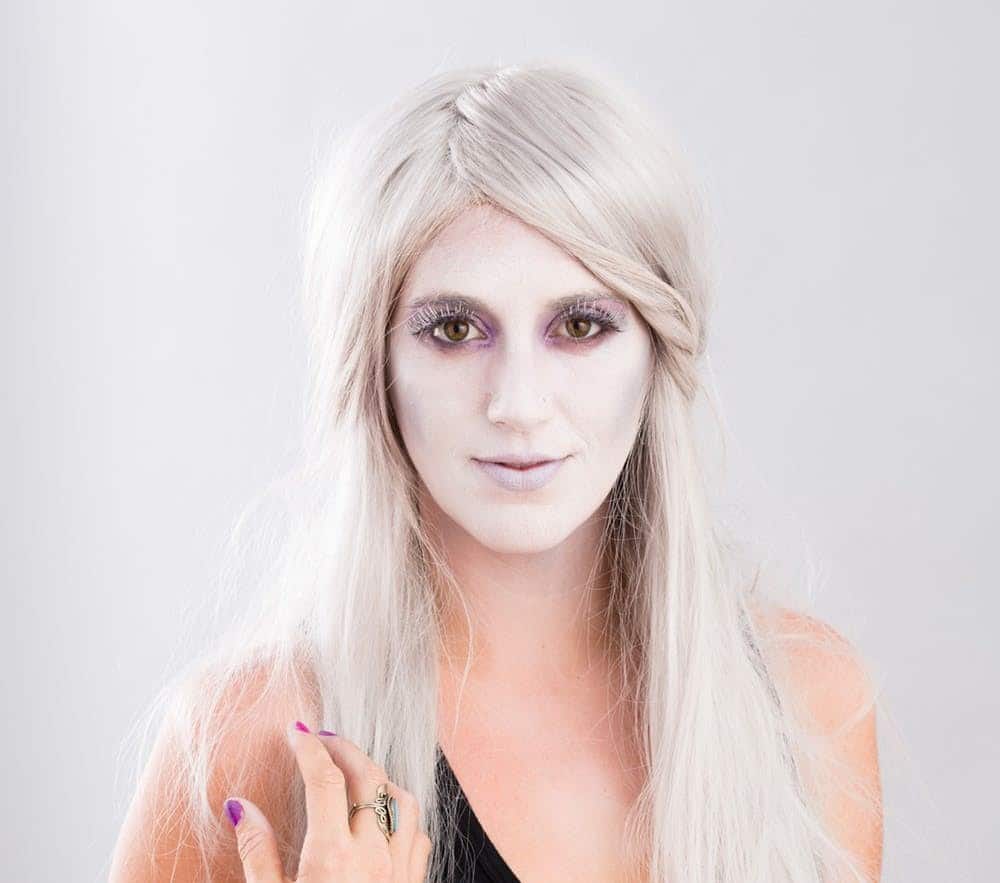 Found from Brit+Co
You won't need a white sheet, but you will need a lot of white makeup to get this look. It's a less gory look, but still spooky enough for Halloween.
Marionette
Found from Katie Alves
Did you ever have one of those creepy dolls with eyes you thought followed you around the room? That's the kind of look we're going for with this creepy Marionette doll look!
Fairy
Found from Katie Snooks
Fairy, mermaid, unicorn. They are all mythical creatures that are all very popular for Halloween. All you need is a lot of glitter and a colorful pallet!
Comic Book
Found from sccastaneda
With all the comic book movies coming out, this is an emerging popular look that is so easy to do!
You don't need fancy expensive makeup kits from the Halloween store to get the look. Some of these you won't even need to pair up with a costume. Give these a try and don't forget to share in the comments! Also, let's show these YouTubers some love by hitting the subscribe button!
This post contains affiliate links, but I only recommend products that I have personally used and all opinions are my own. See my affiliate disclaimer here.