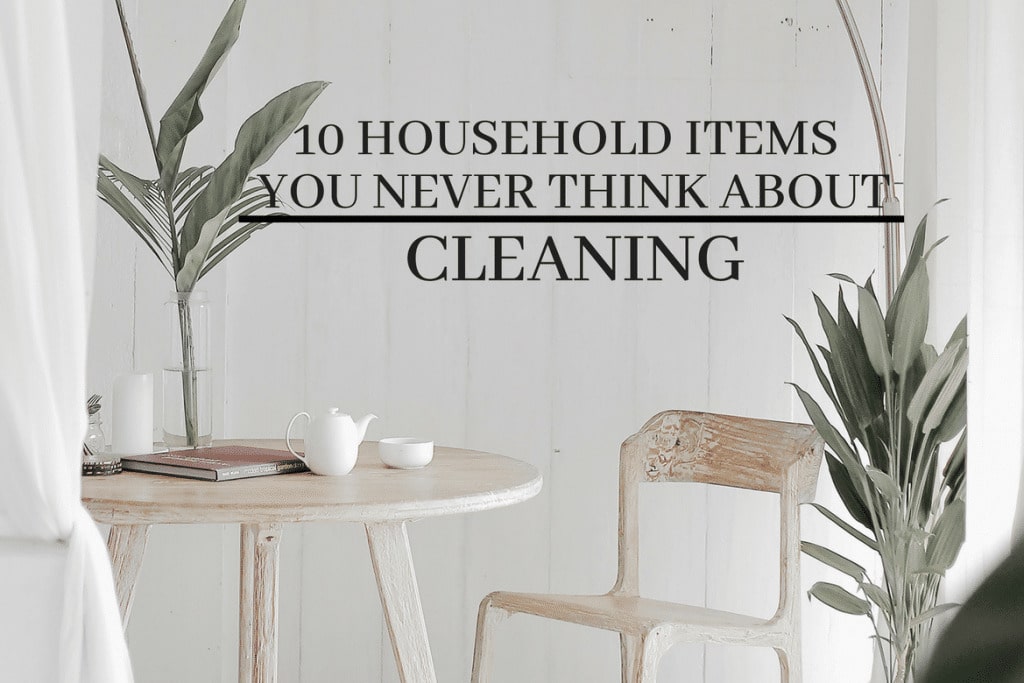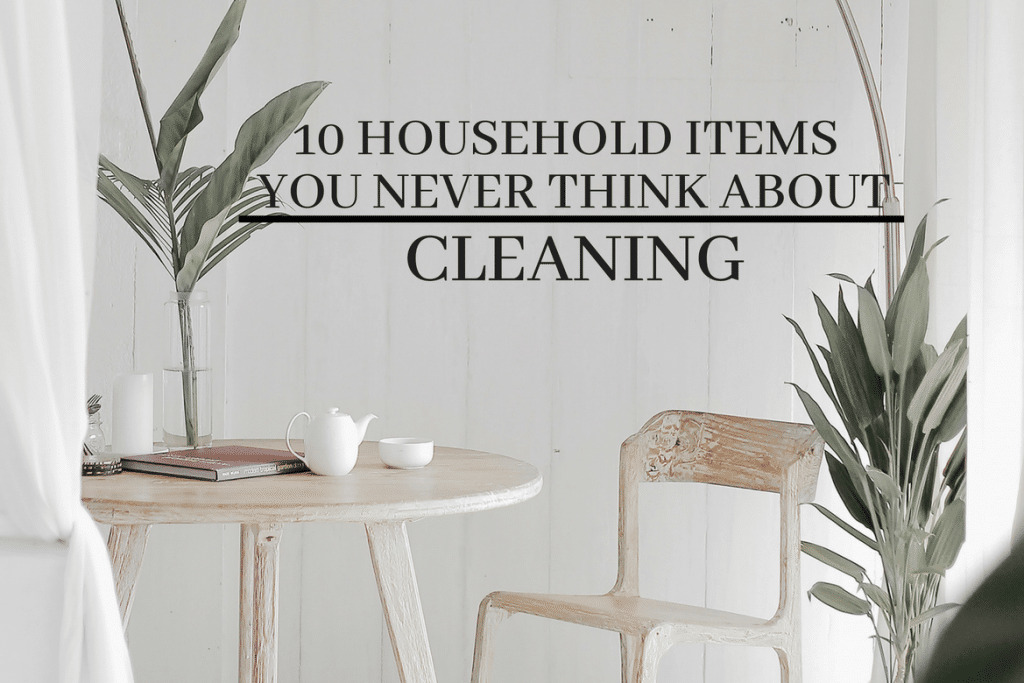 Whether you have kids or not, keeping a clean house isn't always the easiest task. On top of that, there are places that no one wants to look under and clean. It can seem like a never ending process! Don't let your cleaning chores get the best of you by checking out these awesome cleaning tips and hacks for those places you don't think about cleaning but really should.
It's my absolute favorite thing to research and find the best tips around from other bloggers like me. In this case, it's cleaning tips. I will include a link to their full tutorial so if you're curious you can click through to see how it's done in detail. And if you have any you would like to add to this list, let me know in the comments below!
Window Sills
Have you ever bent down to actually look at the grime built up in your window sills? It's one of the last places you think about cleaning, but the dirt can easily build up and look very unsightly. Try this neat cleaning recipe to sparkling clean window sills:
To clean: Baking Soda + Cleaning Vinegar + Let bubble + Scrub dirt with toothbrush + Rinse with water + Wipe away dirt with clean cloth
Grab a free printable: Keto Food Lists
For full tutorial: The Intentional Mom
Trash Cans
There's bound to be a leak from your trash bag sooner or later. If that leak isn't rinsed out of your trash can immediately, it can start to stink up your entire kitchen. Your outdoor trash can gets even worse since hot garbage is constantly baking in the sun all day. I always recommend cleaning and disinfecting trash cans once a month. Plus any other container that carries trash such as a litter box or diaper genie to keep the smell and germs away.
To clean: Dawn Dish Soap + Spray with either kitchen hose or outdoor hose to "power wash" it + Rinse thoroughly + Let dry in the sun or towel dry with old beach towel
To disinfect: 1 cup Bleach + 1 gallon Warm Water + 1 tablespoon of Powdered Laundry Detergent + Mix ingredients + Pour into trash can + Let sit for 15 minutes + Scrub insides of trash can with soft sponge and cleaning solution + Rinse thoroughly + Let dry in the sun or towel dry with old beach towel
For full tutorial: One Good Thing
Related: 25 FRUGAL DIY HOME CLEANERS THAT'LL SAVE YOU SO MUCH MONEY
Cutting Boards
You can't exactly put your cutting board in the dishwasher or soak it in hot water, but you do need to clean it on a regular basis to keep it looking great and keep the germs out of your kitchen. This technique will not only clean but it will also keep your cutting board lasting longer.
To clean: Dawn Dish Soap + Hot Water + Wash with soft sponge + Rinse thoroughly + Let dry standing up
To disinfect and revitalize: Cut lemon in half + Sprinkle coarse sea salt all over the cutting board + Rub with lemon + Wipe clean with soft sponge, then + Coconut Oil + Rub in with soft sponge with the grain
For full tutorial: The Pioneer Woman
Utensil Holders
Your utensil drawer houses items that you use to eat food and actually put in your mouth. This is one area most people don't think about cleaning until they move out of their house. Who knows how long those crumbs and debris have been hanging out in there?
To clean: Empty the drawers + Dawn Dish Soap + Hot Water + Let soak in sink for 5 minutes + Remove debris with soft sponge or rag
To disinfect: Cleaning Vinegar + Wipe down with dry cloth or paper towel + Let evaporate + Replace utensils
For full tutorial: Maids By Trade
Brushes
Brushes start to be super ineffective if they get too much hair stuck in them. Hair products, dandruff, and other debris also collects in your brush over the years. Think of your hairbrush like a sponge or carpet, it traps a lot of disgusting stuff and that ends up on your head. Gross!
To clean: Old Pen or Hair Pick + Slide under the hair stuck to the brush + Remove excess hair + Use scissors to cut down the middle for easier hair removal + Repeat until clean
To disinfect and revitalize (plastic): Water + 1 teaspoon Shampoo + 1 teaspoon Baking Soda + Mix ingredients to create cleansing solution + Use toothbrush to scrub the base of the brush + Rinse thoroughly + Lay flat to dry
To disinfect and revitalize (wooden): Water + Tea Tree Oil + Mix ingredients to create cleansing solution + Use a plastic funnel to pour into glass spray bottle + Mist the base of brush with mixture + Wipe dry with cloth
For full tutorial: Clean My Space
Iron
Your iron is a place where dust, dirt, melted fabric fibers, detergents, and spray starch starts to build up. This grime can drag across your clean clothes so it's best to clean your iron periodically. This technique from Real Simple uses a baking soda paste, but you can also use white toothpaste if that's more handy.
To clean: 1 tablespoon Distilled Water + 2 tablespoons Baking Soda + Mix ingredients to create a paste + Spread paste onto iron with spatula + Wipe iron clean with damp cloth + Clean steam holes with damp cotton swab + Pour water out of reservoir + Replace with Distilled Water and ¼ cup Cleaning Vinegar + Turn on iron to highest steam setting + Steam iron a clean cloth for a few minutes + Turn off iron + Pour out excess liquid in reservoir
For full tutorial: Real Simple
Phone
This is a handy idea for keeping your phone clean. It seems like every time you look down at your phone there is always makeup smudges, dirt, and grease. Keep this spray bottle near or in your purse for some quick cleaning. Instead of rubbing alcohol as Buzzfeed suggests, I recommend using White Vinegar or Cleaning Vinegar as it won't damage your screen or case.
To clean: 1 part Distilled Water + 1 part Cleaning Vinegar + Use a funnel to put in a mini spray bottle + Microfiber Cloth + Place the mini spray bottle in the middle of the microfiber cloth + Trace around bottom of spray bottle with a permanent marker + Cut out small round piece of cloth + Use small velcro square to fasten small piece of cloth to the bottom of the mini spray bottle + Spray phone with cleaning solution + Use bottom of mini spray bottle microfiber cloth to wipe phone clean
For full instructions: Buzzfeed
Related: 7 STEPS TO KEEP YOUR IPHONE ORGANIZED AND RUNNING PROPERLY
Pans
Do you have old pans with food gunked on them? Revitalize them with this baking soda and hydrogen peroxide trick. Make sure to re-apply the mixture as needed and wait one hour between applications.
To clean: Baking Soda + Spray on hydrogen peroxide + Wait one hour + Remove caked on old food with sponge carefully scraping + Re-apply mixture + Repeat steps until all caked-on food is removed
For full instructions: Southern Living
Hair Dryer
If you have a burning smell when you dry your hair, you could have a dirty hair dryer. This cleaning technique involves some disassembly, but all parts will easily fit back together after dry.
To clean: Unscrew the back + Pull or twist open + Remove all filters + Gentle brush away the fibers with a toothbrush + Soak in soapy water + Continue scrubbing the rest of the fibers away + Let dry on a paper towel + Replace filters + Put hair dryer back together
For full instructions: Snappy Living
Dishwasher
This chore is similar to cleaning your washing machine. A household device that is used to clean other things should be maintained as well. Soapy residue and deposits as well as grease and food particles will build up on the walls and inside components. Just like your brush, your dishwasher will become less effective over time the more grime builds up inside.
To clean: Dishwasher-Safe Cup + Cleaning Vinegar + Place on top rack + Run empty dishwasher on hottest water setting + Sprinkle handful of baking soda in bottom of dishwasher + Run empty dishwasher on shortest and hottest water setting
For full instructions: One Good Thing
If you enjoyed these tips, make sure to leave a comment below! I would love to hear your feedback.
This post contains affiliate links, but I only recommend products that I have personally used and all opinions are my own. See my affiliate disclaimer here.