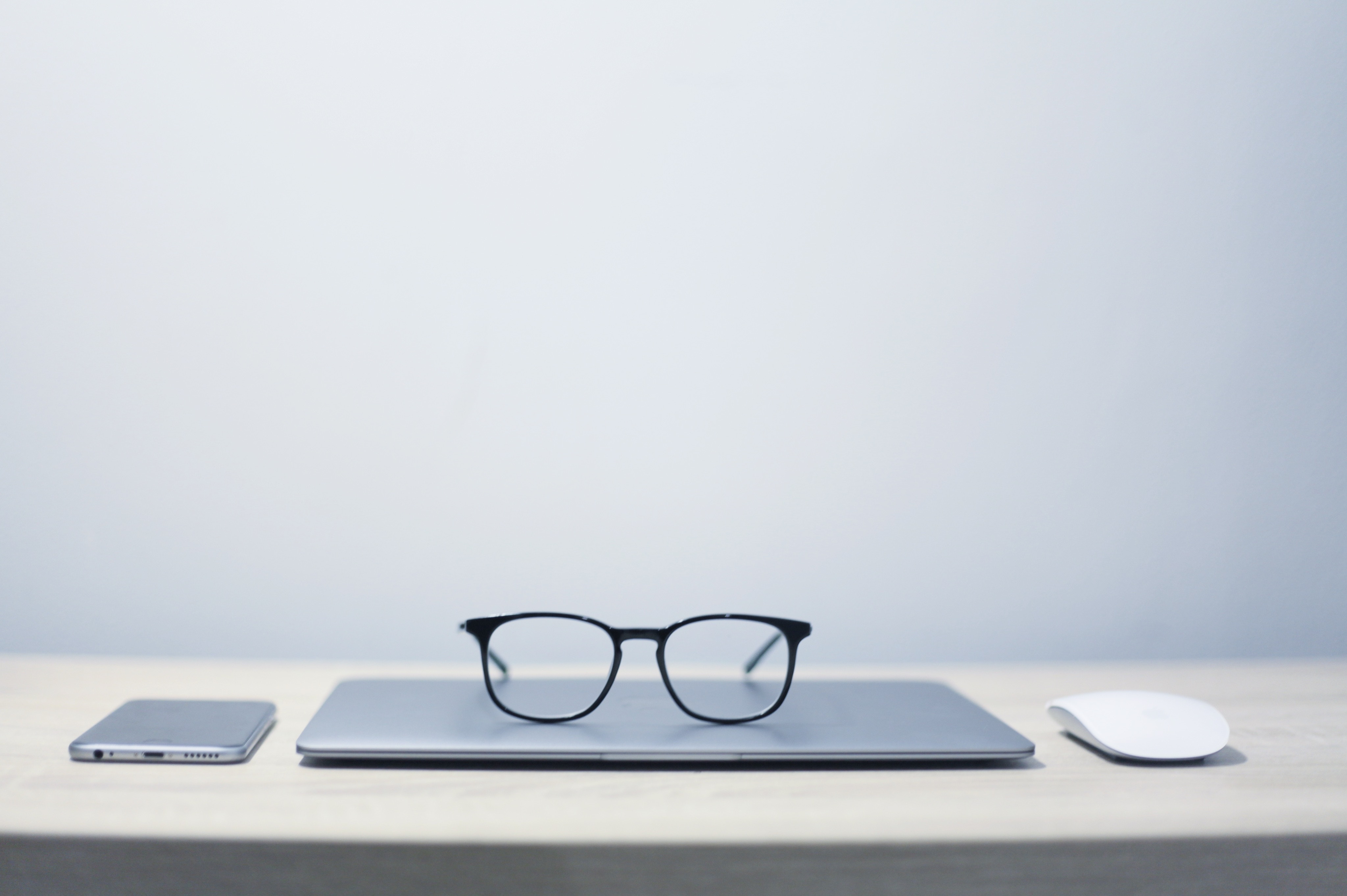 There is a Warren Buffett quote floating around social media that says "If you don't find a way to make money while you sleep, you will work until you die." One of the easiest ways to start making passive income just happens to be…what I'm doing right now. Blogging!
I had previously tried other ways of generating passive income such as MLMs, but as a introverted nerd writer, I just couldn't be passionate about it like I am about blogging.
When I first proposed the idea to my husband, he didn't want to hear it. "Oh no, not another 'thing' to 'invest' in." It was until I explained how blogging worked and how little the entry costs were that he fully got on board. He said, "If you're gonna do this, you're going to fully commit. Don't fill your spare time with TV and games when you could be working on your blog."
So, I did what every other nerd writer does: I researched and researched and researched. Several times I felt overwhelmed by the amount of information out there, but I pushed through and kept researching and learning as much as I could. The best advice I ever got during that process was "don't worry about perfect, just create something and get it out there ASAP." In other words, don't just think about blogging, actually start doing it. I actually had to stop thinking about it and create something!
Disclaimer: I'm an avid Googler when it comes to "doing life." If I don't know how to do something, I figure it out by looking it up. If you're like me, you get highly annoyed when you see a short "how to" guide thrown together with a lot of fluff telling you ABOUT the subject or WHY you should do it but not actually giving any information on HOW to do it. My goal is to write guides that are helpful, information rich, and maybe it'll also make you giggle quietly to yourself while you read this on the toilet.
This guide is part of a series. Simply because, if I put all the information about "how to blog" into one post, most people will feel overwhelmed and end up clicking away from the post. Here are the first few bites to get you started:
Step 1 – Choose your platform
If you want to be a hobby blogger, you might choose a free blogging site like WordPress.COM. But if you follow my husband's advice, you will choose WordPress.ORG as your platform. It's way more professional than other platforms. You'll get more flexibility to monetize and design your site the way you want it. It's THE most widely-used blogging platform out there. AND, and this is a big one, those free sites can technically DELETE your blog for absolutely no reason at all. Their features are also extremely limited, and you will not make REAL passive income. If you want to make real income, you have to treat it like a business. The only "catch" is…you have to purchase a domain and hosting. Don't be afraid if you're not a tech savvy person. I'll guide you through the next steps, and I guarantee you'll be a pro by the end of this.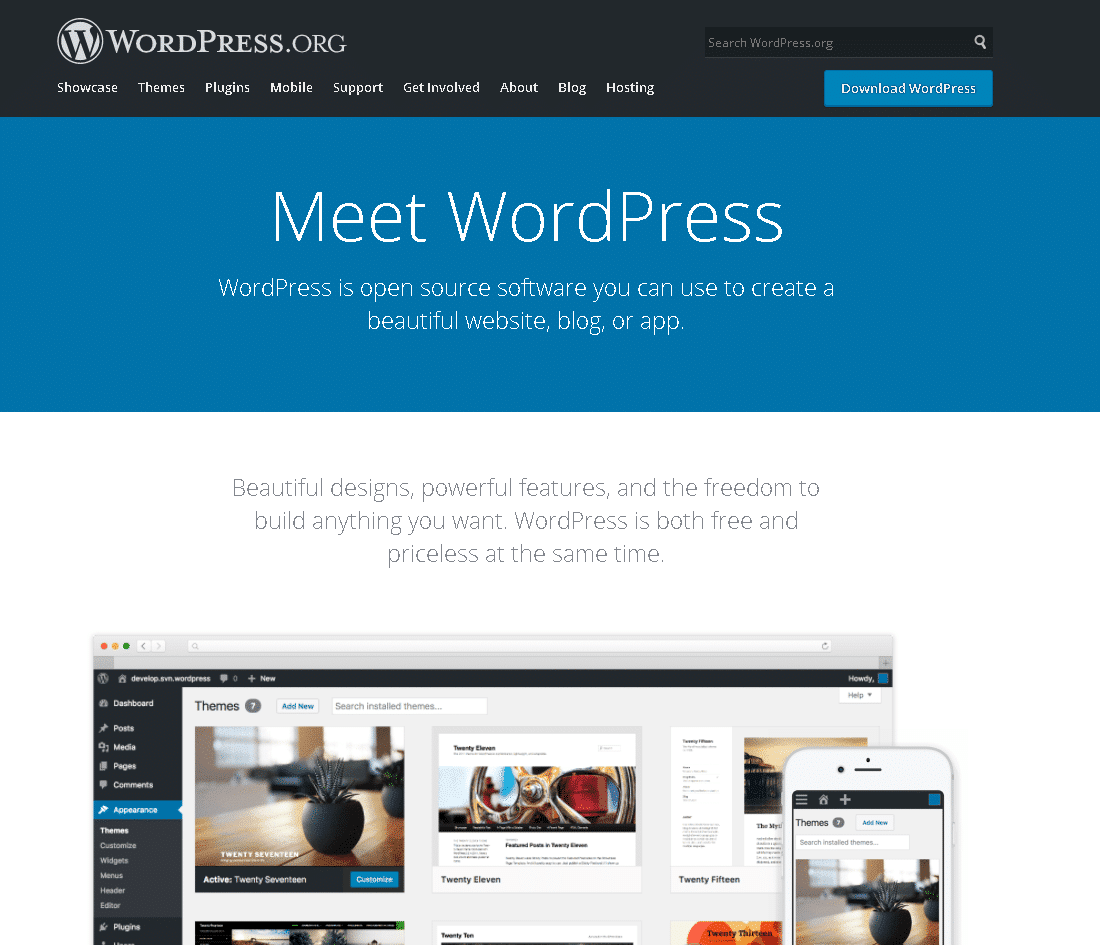 I'm going to be transparent here. I am an affiliate of Bluehost, and if you use my affiliate link here to sign up and get the special $3.95/month pricing, I will make a commission from it. See my affiliate disclaimer here.  What is hosting? Hosting is like renting a space on the Internet to set up your blog. Every single website has to be hosted by someone somewhere. Your WordPress.org blog will be no different. Before I signed up, I was hesitant at first because I am more technically proficient with GoDaddy, but after reading how much bloggers raved over the site, it was a super simple decision.  As a beginner blogger, the support that Bluehost provides is far beyond what the other hosting sites provide. As an example, you can easily pop open a chat, talk to a REAL person, and they'll provide you with answers ASAP. Their site is so user-friendly though, you won't have that many chat sessions! They also have a money back guarantee. With digital goods, that's a pretty sweet deal that doesn't happen often.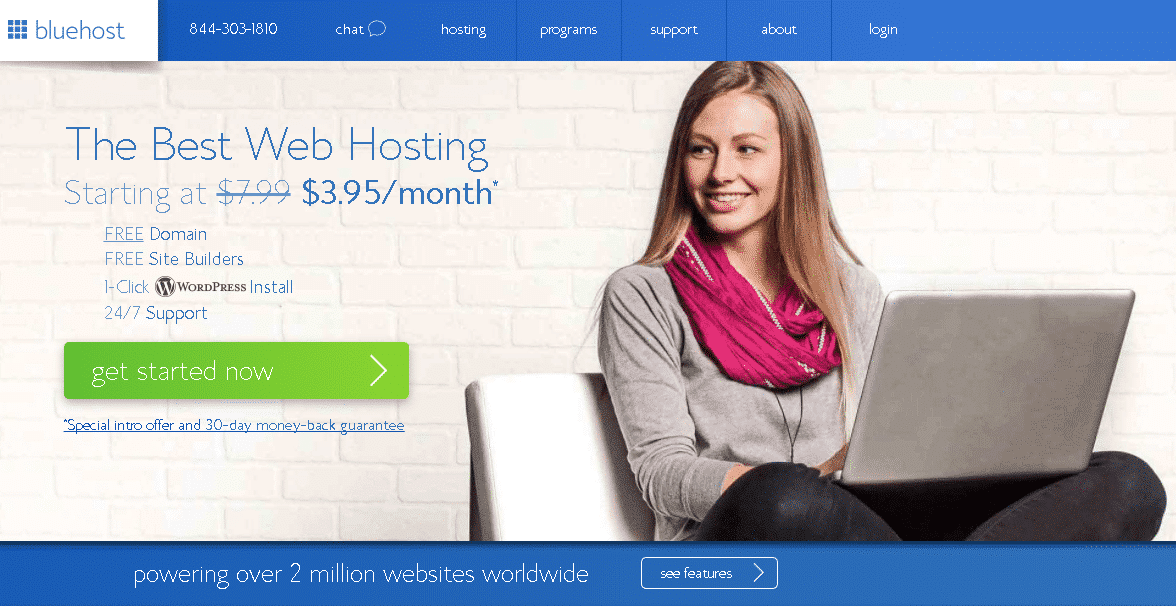 Step 3 – Choose your package
Choose the basic package. It will give you all the essentials you need to get started. When your blog gets huge, you might invest in one of the premium packages, but for now, let's stick to the basics.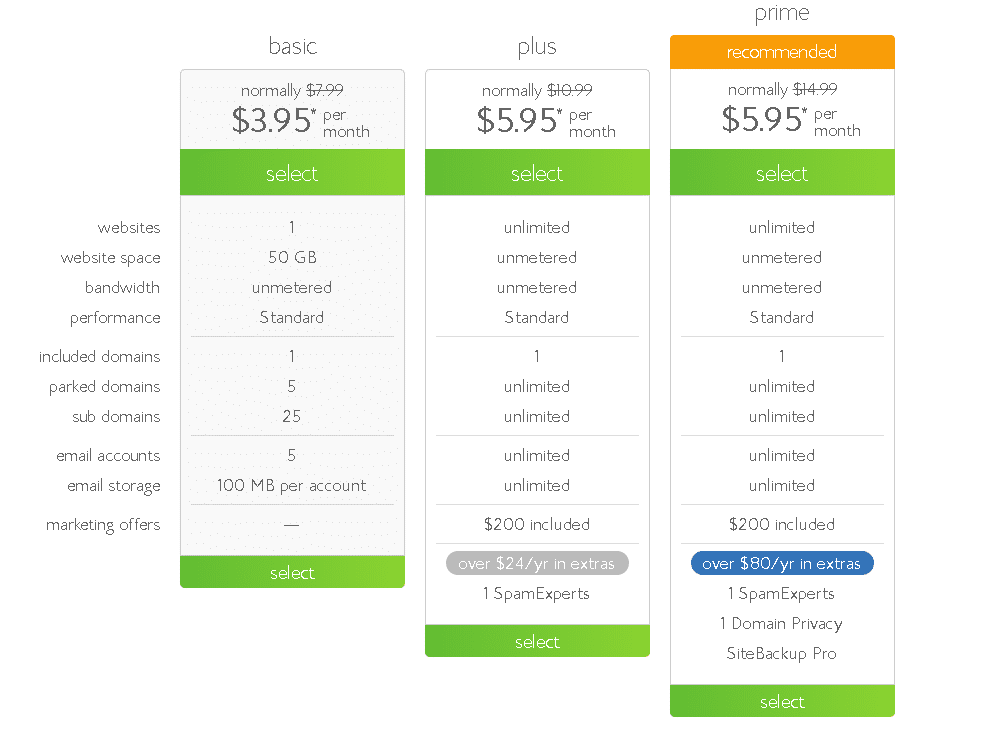 Step 4 – Choose your domain name
Okay, picking a name! This will be your first step to branding yourself. Think of it like coming up with a company name. Remember, you are putting your all into this blog so you're gonna treat it like a business, right? It has to be something you'll love telling people about. Not too long though! If you run out of breath before you get your website name out, you're gonna lose some people. Make it an easy-to-remember, snappy name that you can spout off at a moment's notice. I just picked…my name! See, that was easy.

Step 5 – Fill in your personal info
Just like filling out your Amazon order, right? Easy peasy.
Step 6 – Fill in the package details
Again, forget the extra fluff features until your site gets really huge. One security feature I do recommend is the Domain Privacy Protection. This makes it so your personal information is masked by Bluehost. For example, the address and phone number listed will be Bluehost's instead of your own.
Step 7 – Fill in your billing information
Don't forget to check your email for confirmation!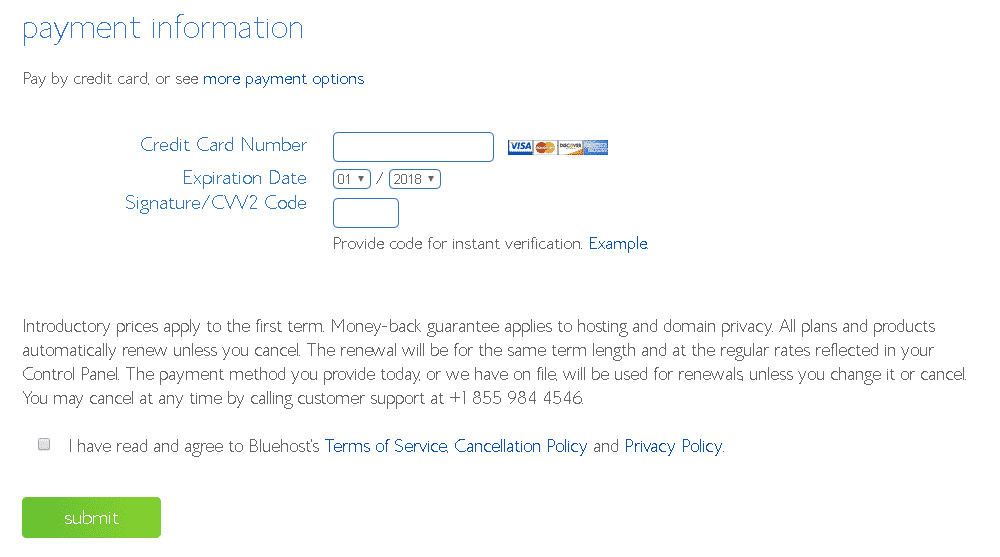 Step 8 – Install WordPress
You're almost done! Remember when I was raving about how awesome Bluehost is? They make it SO easy for bloggers to install WordPress with their 1-click install feature. WordPress will be where you actually write your content, play with themes, install plugins, and all kinds of fun stuff.
Bluehost will make you to create a password then you'll be able to sign into your BlueHost cPanel. Next, you will land on your Bluehost homepage. On this page, find the website section and select Install WordPress, then select Install.

Fill in your newly created domain name and other site info.

Read through the license and service agreement, then click Install Now.

Step 9 – Log into WordPress directly
The default admin URL to login to WordPress is the same URL you would use to visit your site but with "/wp-admin" added to the end of it. For example, my site's admin URL would be www.oliviawyles.com/wp-admin. Your admin URL will be how you log in directly to start using WordPress. Log in with your admin username and password credentials from the previous screen, AND…
Congratulations! You now have a foundation for your blog. Next task, get familiar with WordPress and its features. For example, if you want to start a new post, click "Posts" then select "Add New."
If you don't feel like scrolling up, you can sign up for Bluehost here!
This post contains affiliate links. See my affiliate disclaimer here.