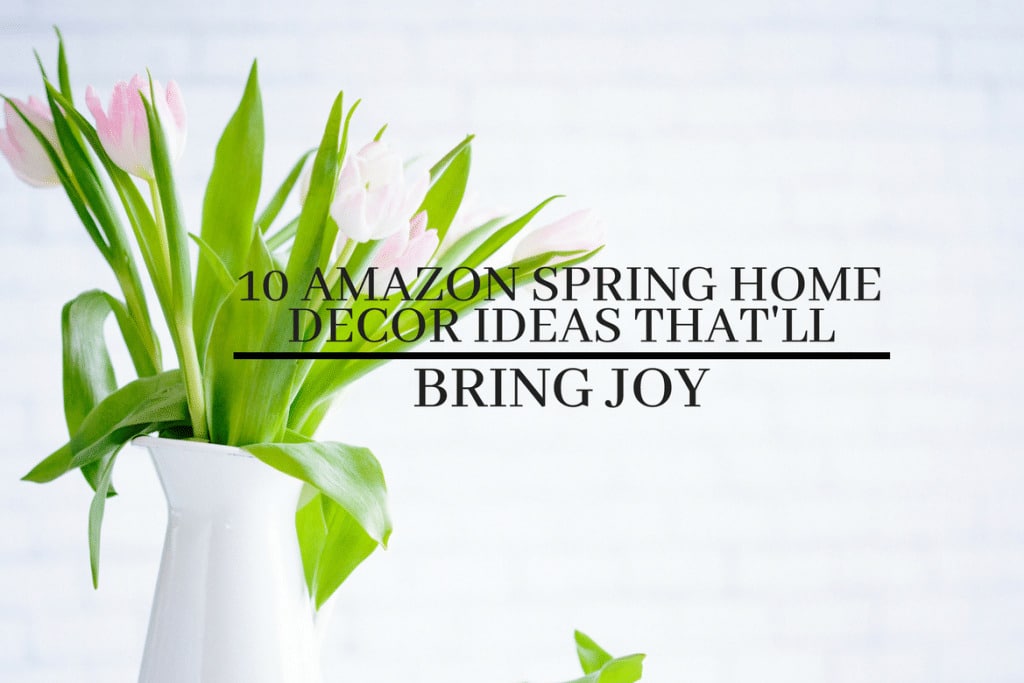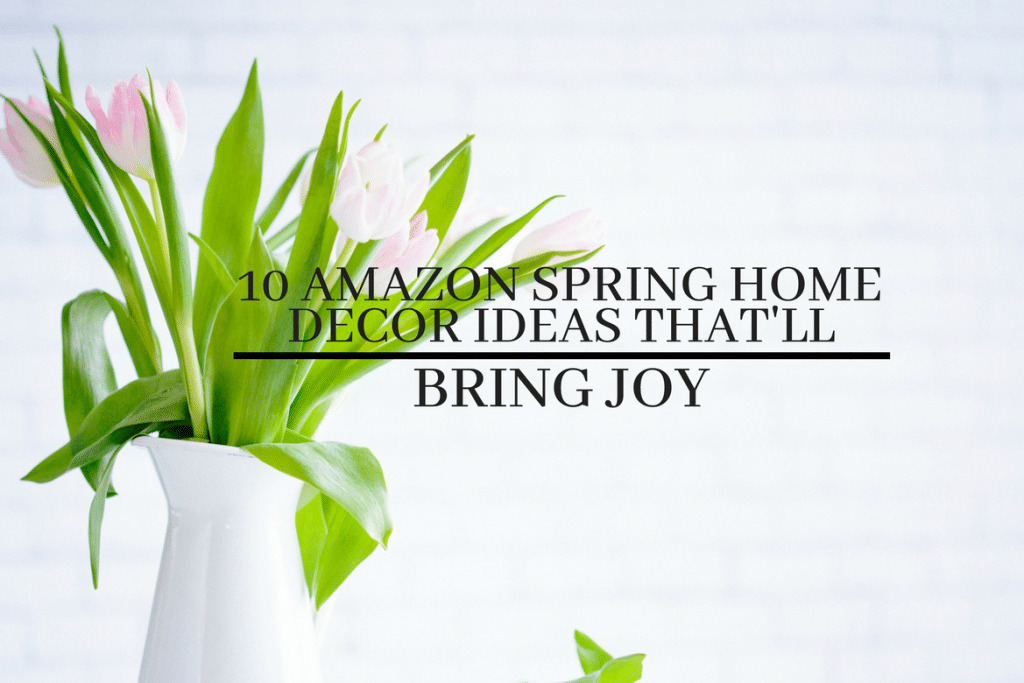 While there are plenty of Spring home decor ideas out there, these adorable Amazon finds will fit perfectly in your home and won't hit your wallet too hard. Seriously, there are tons of decor ideas inspired by Better Homes and Gardens and the Fixer Upper series that you can easily find on Amazon for a reasonable price. These are functional, highly-rated, colorful Spring decorations that'll make you so happy that Spring has finally sprung.
And with that, I've curated only the best Amazon finds that'll help you achieve that refreshing Spring look without breaking the bank. They don't require much assembly. Just a click and you're done. Check these out and let me know what you think!
Tabletop Terrarium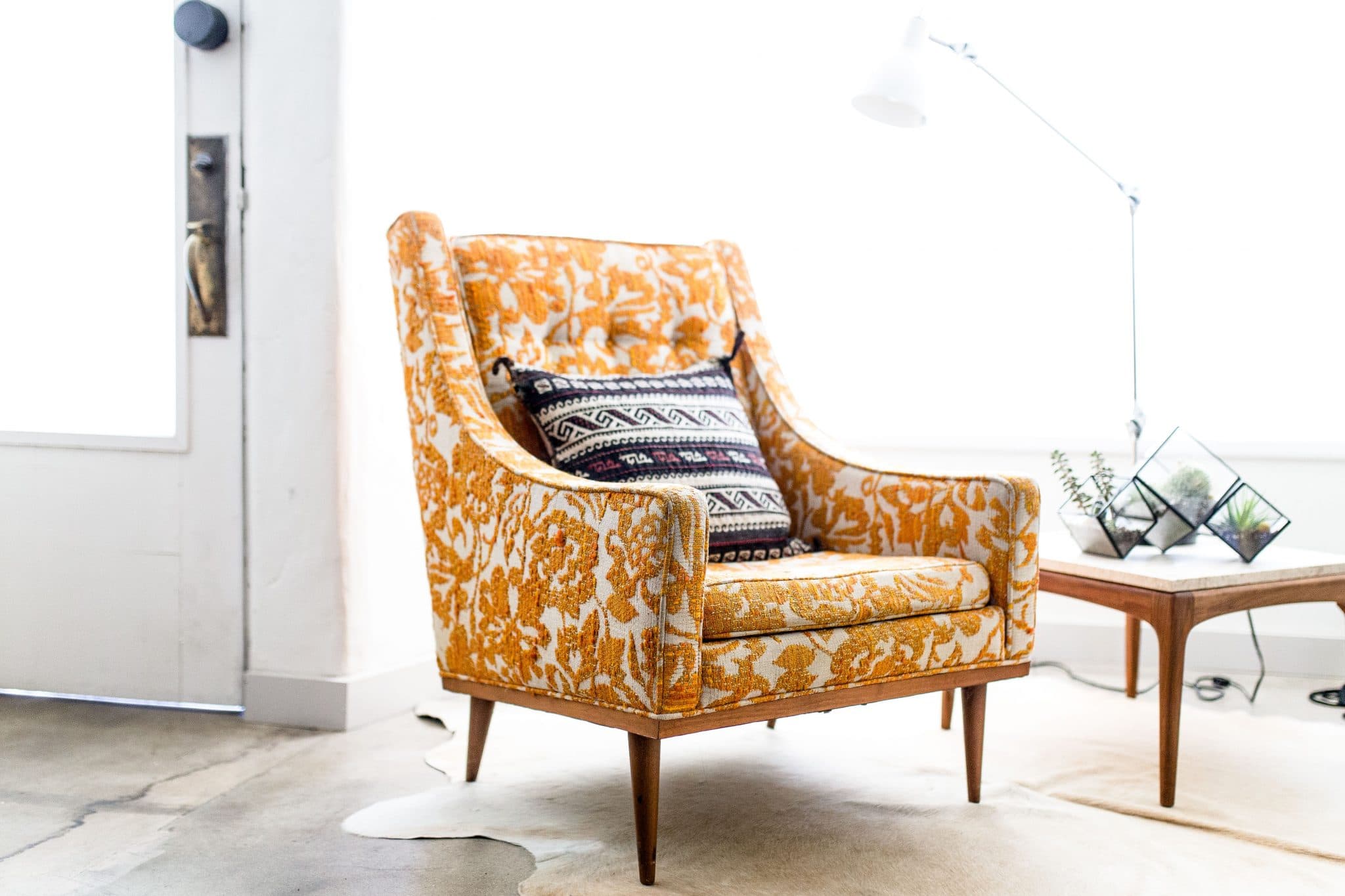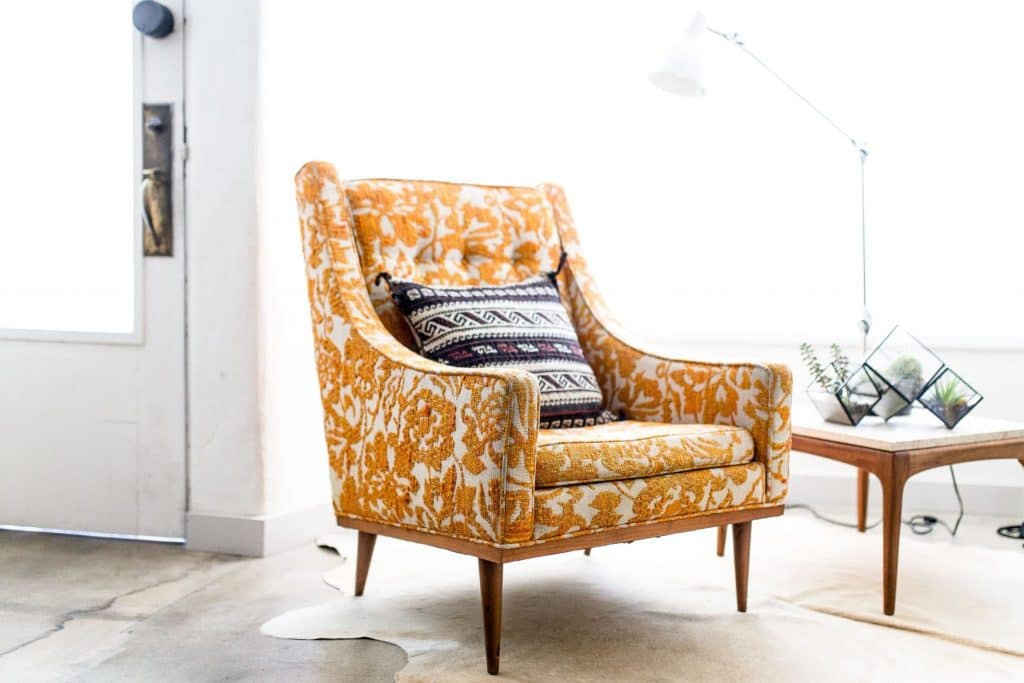 Find a little nook or accent table to place this eye-catching greenscape. The geometric shape is aesthetically pleasing and the handy opening provides ample access to place your plants just the way you like it. This set also comes with two tealights so you can decorate year-round for a soft, ambient look. Or fill with vase filler or ornaments during the Fall.
These succulents should fit in your terrarium nicely and complement your home's Spring decor with the differing color scheme and species.
Grab a free printable: Keto Food Lists
Table accents
Add a touch of teal to your tables as a centerpiece or an accent to a side table with this charming lantern. The rustic design and pop of color will make your Spring table look great. It's very thick glass and made of metal with substantial weight. A tea light candle is also included for extra ambiance.
Shear curtains
Go brighter with refreshing, elegant curtains that are sheer but also provide privacy. These curtains are super versatile to update your room and can also be used for your next DIY project. The quality is great especially for the small price tag. Use curtain clips to make them easy to change out!
Flowers everywhere
This idea came straight from my momma! Add some synthetic floral arrangements around your house where you'd normally have an empty jar or vase. These peonies are all over Instagram and they'll liven up any room. You may have to "fluff" these silk ones up a little bit every once in a while but they should hold very well throughout the year.
Rustic Birdcage
Easter doesn't have to be the only time you play with eggs. Add this antiqued, rustic birdcage to your living room mantle or side table, or even place it on the front porch. Complement this weathered look with this super cute robin's nest. Or, try filling the birdcage with mementos, ornaments, or candles for other occasions.
Table lamps
Switch out your dark colored lamps for something a bit brighter. You can paint your existing lamps a different shade or get this lovely pale blue ceramic lamp with a white linen shade. You'll love the clean, simple design with a sturdy base. It's the perfect color for any room!
Flower prints
Symmetrical floral prints are a perfect solution to any blank wall. These poppies, peonies, and zinnias will add a touch of Spring to any room. Pair with these white frames for a bright but bold look.
Go DIY and learn how to make your own from Better Home and Gardens!
Pastel table runner
Liven up your Spring table with a pastel table runner. It's an easy-to-change solution that'll add color to your dining room. Choose a Springtime color that makes you feel happy and warm like this shade of teal. Match napkins and seat covers to your new table runner and you've got yourself a brand new room!
Spring wreath
Spruce up your front door with the perfect focal point. This lush wreath will add the perfect entrance to your new Spring home!
Throw pillow covers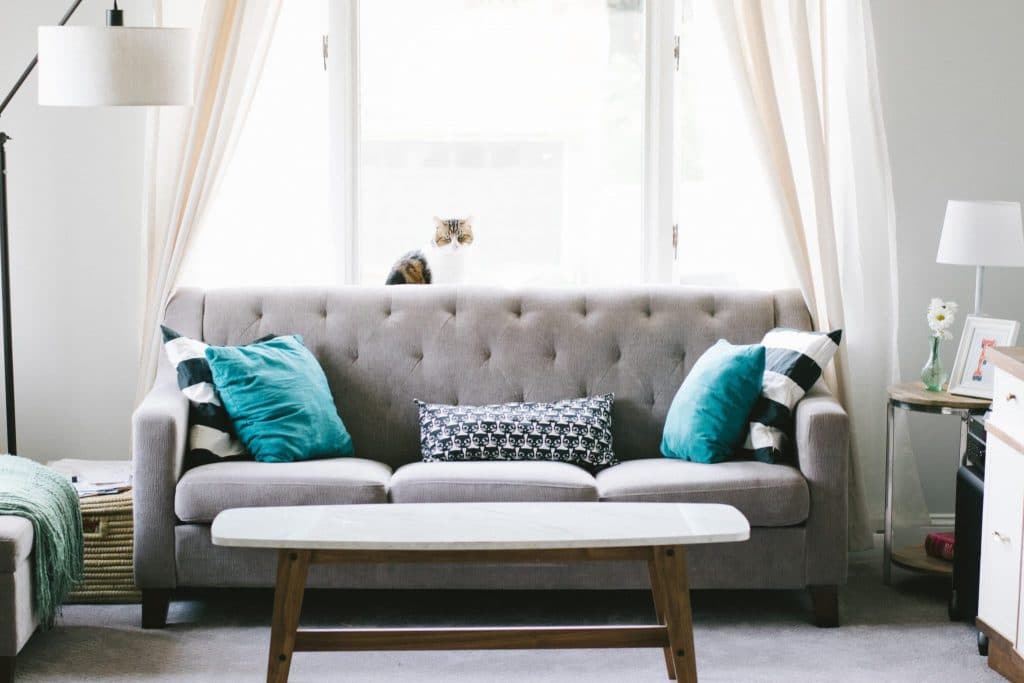 Cover your existing pillows with something fun and bright to really tip the Spring style scale. It'll easily revitalize your couch or love seat. Add more yellows, pinks, and ceruleans to your living room while you're at it with rugs, coasters, and of course, more flowers!
Want more home hacks? Check out these spring cleaning home organization hacks!
This post contains affiliate links, but I only recommend products that I have personally used and all opinions are my own. See my affiliate disclaimer here.